All About July 27th
Holidays, Horoscope and Trivia
July 27th Holidays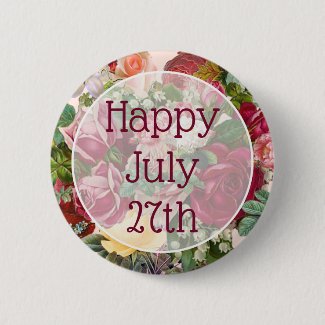 Bagpipe Appreciation Day
The International Bagpipe Organisation and the Bagpipe Society co-founded the celebration of International Bagpipe Day in 2012. They want to help new people learn about the beautiful  music of bagpipes and keep the tradition of bagpipe playing alive. 

Cross Atlantic Communication Day


July 27th is a good day to reach out and call (or Skype) that friend across the Pond. It's Cross Atlantic Communication Day, marking the anniversary of the first sustained working telegraph cable between Europe and the Americas.

http://everydaysaholiday.org/cross-atlantic-communication-day/

National Crème Brûlée Day
Today, July 27th we celebrate the delicious custard dessert called Crème Brûlée. The earliest known reference of crème brûlée, as we know it today, appears in Francois Massialot's 1691 cookbook. But here's a newer modern recipe for you to try out today: Vanilla Creme Brulee. 

National Korean War Veterans Armistice Day
National Korean War Veterans Armistice Day falls on July 27 each year. This observance recognizes the 5.7 million veterans of the Korean War and those who made the ultimate sacrifice.

National Scotch Day
July 27th celebrates Scotch Whisky. Scotch whisky is malt whisky or grain whisky, made in Scotland. All Scotch whisky was originally made from malted barley. Commercial distilleries began introducing whisky made from wheat and rye in the late 18th century. As of 2020, there were 134 Scotch whisky distilleries operating in Scotland.
National Take Your Pants For a Walk Day
Wherever you go, hopefully your pants are going with you. So assuming you didn't forget to get dressed today, get out there and go for a walk with your pants on July 27th! 

July 27th Horoscope Sign is Leo
Date range: July 23 – August 22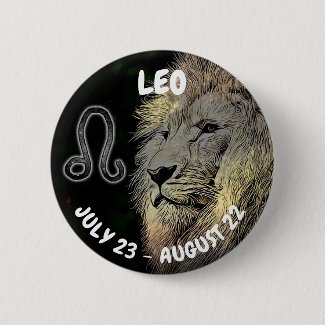 Element: Fire
Quality: Fixed
Color: Gold, Yellow, Orange
Day: Sunday
Ruler: Sun
Lucky Numbers: 1, 3, 10, 19
Traits: Leos are compassionate, caring, warmhearted people but also be arrogant, self centered and stubborn.
Famous Leos: Jennifer Lopez, Barack Obama, Sandra Bullock, Daniel Radcliffe, Alfred Hitchcock, Ben Affleck, Mila Kunis. Shaun Mendes, Kylie Jenner, Cole Sprouse, Demi Lovato, Jennifer Lawrence, Tom Brady, Dua Lipa, Olivia Holt and Maia Mitchell, Paul Wesley, Chris Hemsworth
July 27th Trivia
1890 – Vincent van Gogh shoots himself dying two days later.
1919 – The Chicago Race Riot happens after a racial incident occurred on a South Side beach, causing  38 fatalities and 537 injuries in 5 days.
1929 – The Geneva Convention of 1929, dealing with treatment of prisoners-of-war, is signed by 53 nations.
1975 – Alex Rodriguez, Baseball shortstop was born in NYC.
1969 – Triple H, American WWE wrestler was born Nashua, NH/
1977 – Jonathan Rhys Meyers, Irish actor known for his roles as Dracula and the Henry VIII in The Tudors, was born in  Drimnagh, Dublin, Republic of Ireland.
1987 – RMS Titanic Inc. begins the first expedited salvage of wreckage of the RMS Titanic.
2016 – At a news conference in Florida, U.S. Presidential Candidate Donald Trump publicly asks Russia to find and release private emails from Democratic opponent Hillary .
2017 – Boy Scouts of American chief Michael Surbaugh apologies for politically motivated remarks made by President Donald Trump at rally attended by 30,000 scouts after Trump inappropriately attacked Hillary Clinton, bragged about his election victory, and railed against the "fake news" media.
2018 – Donald Trump announces at a Tampa, Fl speech that in America you need a picture ID to buy groceries, in an effort to convince citizens we need an ID to vote. (You don't)
July Monthly Observances
Thank you to our sources for info and graphics: Checkiday, Wiki, and Pixabay.