All About July 29th
Holidays, Horoscope and Trivia
July 29th Holidays
International Tiger Day
Also called Global Tiger Day, is an annual celebration to raise awareness for tiger conservation, held annually on July 29th. It was created in 2010 at the Saint Petersburg Tiger Summit in Russia.

National Cheese Sacrifice Purchase Day
From what we have read about this holiday, it has something to do with the old tradition of catching mice with cheese, which is cruel, so just don't do it. Maybe sacrifice this holiday instead of the cheese or mouse!
National Chicken Wing Day
July 29th is National Chicken Wing Day, the day proclaimed in 1977 by Buffalo Mayor Stan Makowski.

National Lasagna Day
On July 29th you are encouraged to bake up a pan of Lasagna! So here is a recipe for you for the World's Best Lasagna!
Rain Day
Many years ago in the 1800's a pharmacist named William Allison from Waynesburg, Pennsylvania noticed that it was always raining on the July 29th. He decided to keep a yearly record of the rainfall on this specific date. Word of this spread and now all corners of the world know about rain day and call to see if it's raining in Waynesburg on this day.
National Lipstick Day
July 29th is the day we celebrate lipstick! According to National Day As in 2016, beauty blogger, entrepreneur and International Businesswoman, Huda Kattan was named the modern-day founder of National Lipstick Day by a Proclamation from National Day Calendar's Registrar.
July 29th Horoscope Sign is Leo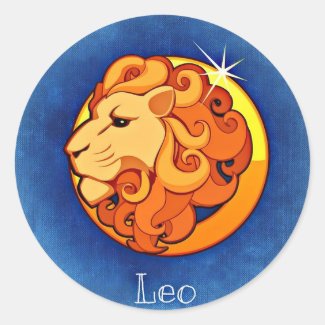 Date range: July 23 – August 22
Element: Fire
Quality: Fixed
Color: Gold, Yellow, Orange
Day: Sunday
Ruler: Sun
Lucky Numbers: 1, 3, 10, 19
Traits: Leos are compassionate, caring, warmhearted people but also be arrogant, self centered and stubborn.
Famous Leos: Jennifer Lopez, Barack Obama, Sandra Bullock, Daniel Radcliffe, Alfred Hitchcock, Ben Affleck, Mila Kunis. Shaun Mendes, Kylie Jenner, Cole Sprouse, Demi Lovato, Jennifer Lawrence, Tom Brady, Dua Lipa, Olivia Holt and Maia Mitchell, Paul Wesley, Chris Hemsworth
July 29th Trivia
1567 – James VI is crowned King of Scotland at Stirling.
1905 – Clara Bow, American actress in silent movies was born.
1914 – The Cape Cod Canal opened.
1958 – U.S. President Dwight D. Eisenhower signs into law the National Aeronautics and Space Act, which creates NASA.
1976 – In New York City, David Berkowitz (a.k.a. the "Son of Sam") kills one person and seriously wounds another in the first of a series of attacks.
2005 – Astronomers announce their discovery of the dwarf planet Eris.
2015 – Microsoft releases Windows 10.
2016 –  Clinton accepts Democratic presidential nomination.
2017 – President Trump announced on Twitter Friday he has replaced his chief of staff, Reince Priebus, with Homeland Security Secretary John Kelly.
2017 – North Korea tests second intercontinental ballistic missile.
2020 -Giuseppe Paterno. at 96 years old,  graduated at the top of his class from the University of Palermo with a degree in history and philosophy, becoming the oldest person in the country to earn a college degree. [People]
July Monthly Observances
Thank you to our sources for info and graphics: Checkiday, Wiki, and Pixabay.