All About July 3rd
July 3rd Holidays
American Redneck Day
Have you ever wondered where the term redneck comes from? It actually was used to refer to farmers with sunburned necks in the 19th century. Over time the term changed meanings to different people. Democratic populists wore red neckties as a symbol of pride. In the early twentieth century, coal miners who belonged to unions were also associated with the term and embraced it as well. In southern West Virginia, the term "redneck" is symbolic for the times when miners stood up and fought coal operators for their constitutional rights, fair labor practices, and the right to join a union. There were approximately 10,000 miners who took up arms and marched to battle in 1921 at the climax of the mine wars and they wore red bandannas around their necks and came to be known as "the Red Neck Army." Nowadays, it seems to be used for the rural working class man.
Disobedience Day
July 3rd is for people who are tried of being told what to do. If you want to break free a little and just do your own thing, this holiday is for you.
National Chocolate Wafer Day
July 3rd we celebrate Chocolate Wafers! You know how to celebrate this one!
National Eat Beans Day
July 3rd celebrates the many types of beans that there are along with their benefits. Beans are full or protein, folate, fiber and iron. Here is a Bean Soup Recipe for you: Tucson Style Bean Soup.
Stay Out of the Sun Day
July 3rd you are encouraged to take a day and spend it indoors. Work on your favorite hobbies, have a Netflix binge or clean the house! Just take a day to learn about the dangers of exposure to the sun's rays and enjoy a day indoors.
National Compliment Your Mirror Day
July 3rd is a day to think about what we'd do without mirrors? How would we put do our hair, put on make up or shave our faces? Just thank your mirror today that you are the gorgeous person you are!
July 3rd Horoscope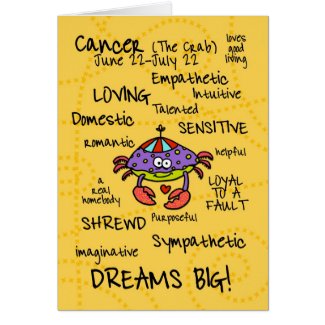 Time period: June 21 – July
Element: Water
Ruling planet: Moon
Symbol: Crab
Birthstones: Moonstone, Emerald, Ruby, Pearl
Lucky Numbers: 2, 3, 15, 20
Personality Traits: Loyal, creative, imaginative, manipulative.
Famous Cancers: Selena Gomez, Elon Musk, Princess Diana, Tom Cruise, Sylvester Stallone, Vin Diesel, Robin Williams, Tom Hanks, George Michael, Nikola Tesla, M1698 – Thomas Savery patents the first steam engine.alala Yousafzai,
July 3rd Trivia
1844 – Great auks go extinct as the last pair was killed.
1890 – Idaho is admitted as the 43rd U.S. state.
1938 – World speed record for a steam locomotive is set in England, by the Mallard, which reaches a speed of 125.88 miles per hour (202.58 km/h).
1938 – United States President Franklin D. Roosevelt dedicates the Eternal Light Peace Memorial and lights the eternal flame at Gettysburg Battlefield.
1946 – Johnny Lee, American country singer and guitarist was born.
1952 – Laura Branigan, American singer-songwriter, known for her song, "Gloria" was born.
1956 – Montel Williams, American talk show host and television personality was born.
1962 – Jackie Robinson becomes the first African American to be inducted into the National Baseball Hall of Fame.
1962 – Tom Cruise, American actor and producer was born.
1971 – Jim Morrison, American singer-songwriter passes away in his bath tub from congestive heart failure in Paris, London.
2016 – Elie Wiesel, Holocaust survivor, activist, and author of Night: A Memoirpasses away.
Thank you to our sources for information and graphics: Checkiday, Wiki and Pixabay.
July Monthly Observances