All About July 5th
Trivia, Holidays and Zodiac
July 5th Holidays
Bikini Day

History: Celebrate the anniversary of the invention of the bikini in 1946 by a Parisian fashion designer, Louis Reard.
How to Observe: Put on your bikini and go to the beach!
When: Observed annually July 5th
National Apple Turnover Day

History: The Apple Turnover was first recorded at the end of the eighteenth century: an old woman preparing her turnovers, commonly called apple-pies' (Sporting Magazine, 1798).
How to Observe: Find a recipe and make an apple turnover! If you are not a cook, find a bakery, buy one and eat it!
When: Observed annually July 5th
National Graham Cracker Day

When: Observed annually onJuly 5th
History: The graham cracker was originally invented as a "health food" as part of the "Graham Diet". Developed by Presbyterian minister, Sylvester Graham in the early 1800s.
How to Observe: Eat a graham cracker, make a S'more, or try to bake some yourself! (Recipe)
National Workaholics Day

What: A holiday to observe those that put everything they have into work! Take the day off, play hookie and just for today enjoy a healthy balance or work and play.
When: Observed annually on July 5th
July 5th Horoscope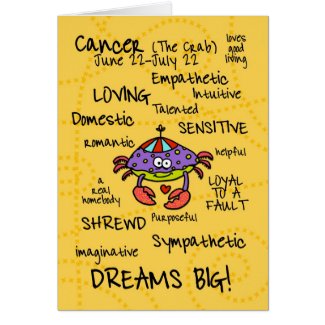 Time period: June 21 – July
Element: Water
Ruling planet: Moon
Symbol: Crab
Birthstones: Moonstone, Emerald, Ruby, Pearl
Lucky Numbers: 2, 3, 15, 20
Personality Traits: Loyal, creative, imaginative, manipulative.
Famous Cancers: Selena Gomez, Elon Musk, Princess Diana, Tom Cruise, Sylvester Stallone, Vin Diesel, Robin Williams, Tom Hanks, George Michael, Nikola Tesla, M1698 – Thomas Savery patents the first steam engine.alala Yousafzai,
July 5th Trivia
1937 – Hormel Foods Corporation introduces Spam.
1946 – The bikini debuts for the first time during an outdoor fashion show at the Molitor Pool in Paris, France.
1975 – Arthur Ashe becomes the first black man to win the Wimbledon singles title.
1980 – The #1 song on the Hot 100 Billboard was, "Coming Up (Live At Glasgow)," by  Paul McCartney And Wings.
1986 – The #1 song on the Hot 100 Billboard was,"There'll Be Sad Songs (To Make You Cry)," by  Billy Ocean.
1996 – Dolly the sheep becomes the first mammal cloned from an adult cell.
2020 – Nick Cordero, Canadian actor passed away from Coronavirus at 41 years old after a long three month battle. [NYT]
July Monthly Observances
Thank you to our sources for info and graphics: Checkiday, Wiki, and Pixabay.