All About July 7th
Trivia, Horoscope and Holidays
July 7th Holidays

July 7th Horoscope Sign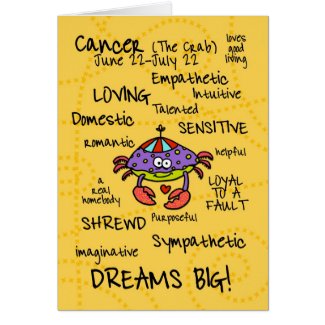 Time period: June 21 – July
Element: Water
Ruling planet: Moon
Symbol: Crab
Birthstones: Moonstone, Emerald, Ruby, Pearl
Lucky Numbers: 2, 3, 15, 20
Personality Traits: Loyal, creative, imaginative, manipulative.
Famous Cancers: Selena Gomez, Elon Musk, Princess Diana, Tom Cruise, Sylvester Stallone, Vin Diesel, Robin Williams, Tom Hanks, George Michael, Nikola Tesla, M1698 – Thomas Savery patents the first steam engine.alala Yousafzai,
July 7th Trivia
1898 – U.S. President William McKinley signs the Newlands Resolution annexing Hawaii as a territory of the United States.
1928 – Sliced bread is sold for the first time by the Chillicothe Baking Company of gChillicothe, Missouri.
1946 – Mother Francesca S. Cabrini becomes the first American to be canonized.
1946 – Howard Hughes crashes his XF-11 reconnaissance aircraft in a Beverly Hills neighborhood.
1953 – Ernesto "Che" Guevara, human rights activist, sets out on a trip through Bolivia, Peru, Ecuador, Panama, Costa Rica, Nicaragua, Honduras, and El Salvador.
1954 – Elvis Presley is played on the radio for the first time  when WHBQ Memphis played his first recording for Sun Records, "That's All Right".
1980 – Michelle Kwan, American figure was born in Torrance, California.
1981 –  Sandra Day O'Connor becomes the first female member of the Supreme Court of the United States, appointed by Ronald Reagan.
1992 – The New York Court of Appeals rules that women have the same right as men to go topless in public.
2018 –  American Joel Strasser set a World Record for putting the most toothpicks into a beard. It took him three hours and 13 minutes to put all 3,500 toothpicks in his beard.
July Monthly Observances
Thank you to our sources for info and graphics: Checkiday, Wiki, and Pixabay.