All About July 7th
Trivia, Horoscope and Holidays
July 7th Holidays
World Chocolate Day
World Chocolate Day is celebrated on July 7th because it was on this date in 1550 that chocolate was first brought to Europe. The first World Chocolate Day was celebrated in 2009.

Father-Daughter Take a Walk Together Day
July 7th is a day to  promote bonding between daddy and daughter. Got for a walk and enjoy the outdoors with your little one today and make a special memory. ♥
Global Forgiveness Day
On July 7th Global Forgiveness Day pushes us to forgive and move past prior grievances. It helps both you and the person you are forgiving.  Global Forgiveness Day was founded in 1994 by the CECA (Christian Embassy of Christ's Ambassadors). It originally started in Canada, but as it gained popularity throughout the world, it was renamed as Global Forgiveness Day. 

National Dive Bar Day
On July 7th you are encouraged to go find your local dive bar and have some fun! Get to know the locals and have a good old time! This holiday was created by Seagram's Seven Crown sometime around 2019. They created this holiday because they say that Seven Crown, also known as 7&7, is the quintessential drink for dive bars.
National Strawberry Sundae Day
No better time to enjoy a nice cool Strawberry Sundae then a nice hot July day! So today on July 7th enjoy a nice cool treat!
Tell the Truth Day
According to the University of California research humans typically tell two lies per day, on average.
National Macaroni Day
Today on July 7th we celebrate macaroni! So here is a yummy recipe for you to try! #Homemade Mac n Cheese.
July 7th Horoscope Sign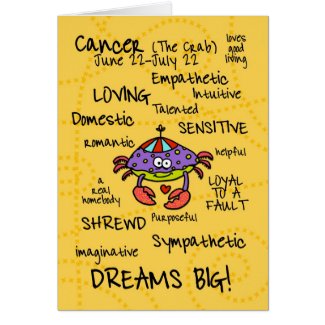 Time period: June 21 – July
Element: Water
Ruling planet: Moon
Symbol: Crab
Birthstones: Moonstone, Emerald, Ruby, Pearl
Lucky Numbers: 2, 3, 15, 20
Personality Traits: Loyal, creative, imaginative, manipulative.
Famous Cancers: Selena Gomez, Elon Musk, Princess Diana, Tom Cruise, Sylvester Stallone, Vin Diesel, Robin Williams, Tom Hanks, George Michael, Nikola Tesla, M1698 – Thomas Savery patents the first steam engine.alala Yousafzai,
July 7th Trivia
1898 – U.S. President William McKinley signs the Newlands Resolution annexing Hawaii as a territory of the United States.
1928 – Sliced bread is sold for the first time by the Chillicothe Baking Company of Chillicothe, Missouri.
1946 – Mother Francesca S. Cabrini becomes the first American to be canonized.
1946 – Howard Hughes crashes his XF-11 reconnaissance aircraft in a Beverly Hills neighborhood.
1953 – Ernesto "Che" Guevara, human rights activist, sets out on a trip through Bolivia, Peru, Ecuador, Panama, Costa Rica, Nicaragua, Honduras, and El Salvador.
1954 – Elvis Presley is played on the radio for the first time  when WHBQ Memphis played his first recording for Sun Records, "That's All Right".
1980 – Michelle Kwan, American figure was born in Torrance, California.
1981 –  Sandra Day O'Connor becomes the first female member of the Supreme Court of the United States, appointed by Ronald Reagan.
1992 – The New York Court of Appeals rules that women have the same right as men to go topless in public.
2018 –  American Joel Strasser set a World Record for putting the most toothpicks into a beard. It took him three hours and 13 minutes to put all 3,500 toothpicks in his beard.
July Monthly Observances
Thank you to our sources for info and graphics: Checkiday, Wiki, and Pixabay.