All About July 8th
Holidays, Horoscope and Trivia
July 8th Holidays
July 8th Horoscope Sign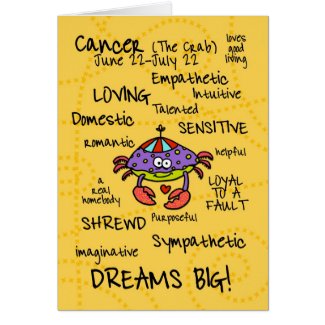 Time period: June 21 – July
Element: Water
Ruling planet: Moon
Symbol: Crab
Birthstones: Moonstone, Emerald, Ruby, Pearl
Lucky Numbers: 2, 3, 15, 20
Personality Traits: Loyal, creative, imaginative, manipulative.
Famous Cancers: Selena Gomez, Elon Musk, Princess Diana, Tom Cruise, Sylvester Stallone, Vin Diesel, Robin Williams, Tom Hanks, George Michael, Nikola Tesla, M1698 – Thomas Savery patents the first steam engine.alala Yousafzai,
July 8th Trivia
1932 – The Dow Jones Industrial Average reaches its lowest level of the Great Depression, closing at 41.22.
1947 – Reports are broadcast that there was a UFO crash  in Roswell, New Mexico in which became  known as the Roswell UFO incident.
1948 – The United States Air Force accepts its first female recruits.
1994 – Kim Jong-il begins to assume supreme leadership of North Korea upon the death of his father, Kim Il-sung.
2003 – A Russian lady Svetlana Pankratova has the world's longest legs, measuring 51.9 inches (approximately a little over 4 feet) creating the World Record on July 8, 2003. [GH]
2011 – Space Shuttle Atlantis is launched in the final mission of the U.S. Space Shuttle program.
2016 – Snipers killed five police officers and injuring seven others, alongside two civilians, in Dallas late Thursday at the end of a peaceful protest against recent police shootings of African-Americans in Louisiana and Minnesota.
2020 – Naya Rivera, Glee actress vanished from Lake Piru in Ventura County. Her son was found alive, sleeping on the boat but no signs of Naya. [CNN]
In 1947 a UFO crashes near Roswell New Mexico and becomes known as 'The Incident' from JD Andrews on Vimeo.
July Monthly Observances
Thank you to our sources for info and graphics: Checkiday, Wiki, and Pixabay.