All About July 8th
Holidays, Horoscope and Trivia
July 8th Holidays
Be a Kid Again Day
July 8th is a day to take a break from being an adult and do something fun! Go on a rollercoaster, go miniature golfing, do something you liked to do in your youth.
Math 2.0 Day
Every year, Math 2.0 Day is celebrated on July 8th. The day is observed to highlight the importance of the combination of math and technology.

National Ice Cream Sundae Day
On July 8th we celebrate ice cream sundaes. Whether you like strawberry, pineapple, chocolate or a combo of all, July is a great time to enjoy this cool treat!
National Milk Chocolate with Almonds Day
July 8th we celebrate the wonderful mixture of almonds and chocolate. Here is a recipe for you to try out for Dark Chocolate Sea Salt Almonds.
SCUD Day
National SCUD Day, also known as National Savor the Comic, Unplug the Drama Day, is a holidays created by Author and Lawyer, Stephanie West Allen. Stephanie is part owner of the SCUD (Savor the Comic, Unplug the Drama) Club which is a bi-weekly newsletter with resources for, and information about, living and working with more humor and laughter and spending less time in the Drama Zone.

Video Game Day
The first record of a Video Games Day was traced by Frank Cifaldi, an employee of the Video Game History Foundation, back to 1991, where a Videogame Day first appeared in Chase's Calendar of Events. Eventually, in 1997, the date was changed to be celebrated on September 12, but gamers continue to commemorate them on both days.
July 8th Horoscope Sign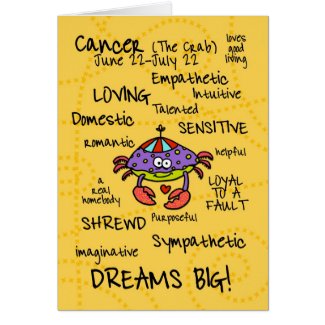 Time period: June 21 – July
Element: Water
Ruling planet: Moon
Symbol: Crab
Birthstones: Moonstone, Emerald, Ruby, Pearl
Lucky Numbers: 2, 3, 15, 20
Personality Traits: Loyal, creative, imaginative, manipulative.
Famous Cancers: Selena Gomez, Elon Musk, Princess Diana, Tom Cruise, Sylvester Stallone, Vin Diesel, Robin Williams, Tom Hanks, George Michael, Nikola Tesla, M1698 – Thomas Savery patents the first steam engine.alala Yousafzai,
July 8th Trivia
1932 – The Dow Jones Industrial Average reaches its lowest level of the Great Depression, closing at 41.22.
1947 – Reports are broadcast that there was a UFO crash  in Roswell, New Mexico in which became  known as the Roswell UFO incident.
1948 – The United States Air Force accepts its first female recruits.
1994 – Kim Jong-il begins to assume supreme leadership of North Korea upon the death of his father, Kim Il-sung.
2003 – A Russian lady Svetlana Pankratova has the world's longest legs, measuring 51.9 inches (approximately a little over 4 feet) creating the World Record on July 8, 2003. [GH]
2011 – Space Shuttle Atlantis is launched in the final mission of the U.S. Space Shuttle program.
2016 – Snipers killed five police officers and injuring seven others, alongside two civilians, in Dallas late Thursday at the end of a peaceful protest against recent police shootings of African-Americans in Louisiana and Minnesota.
2020 – Naya Rivera, Glee actress vanished from Lake Piru in Ventura County. Her son was found alive, sleeping on the boat but no signs of Naya. [CNN]
In 1947 a UFO crashes near Roswell New Mexico and becomes known as 'The Incident' from JD Andrews on Vimeo.
July Monthly Observances
Thank you to our sources for info and graphics: Checkiday, Wiki, and Pixabay.