All About July 9th
Holidays, Zodiac Sign and Trivia
July 9th Holidays
Call of the Horizon Day
July 9th calls upon you to go out to a field and look at where the ground meets the sky, the beautiful horizon,  and just enjoy the beautiful scene. Take some pics and post them on social media for others to enjoy too!
Fashion Day
Show off your style today! July 9th is Fashion Day!
Martyrdom of the Bab
July at noon and commemorates the events surrounding the death of the Báb in 1850.

National No Bra Day
No Bra Day is an annual observance on October 13 on which women are encouraged to forgo wearing a bra as a means to encourage breast cancer awareness. No Bra Day was initially observed on July 9, but has now been moved to the 13th day of the National Breast Cancer Awareness Month, October.
National Don't Put all your Eggs in One Omelet Day
July 9th is annually observed as "Don't put all your eggs in one omelet day." The meaning of this phrase is that you shouldn't put all your efforts and resources into one thing, as you could lose it all and have nothing left.
National Sugar Cookie Day
July 9th is National Sugar Cookie Day so here is a recipe for you to try out: The Best Sugar Cookies.
July 9th Zodiac Sign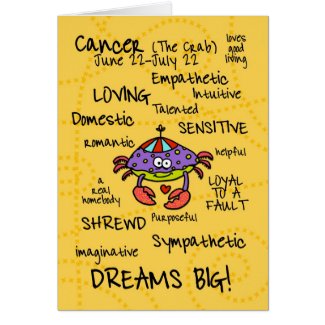 Time period: June 21 – July
Element: Water
Ruling planet: Moon
Symbol: Crab
Birthstones: Moonstone, Emerald, Ruby, Pearl
Lucky Numbers: 2, 3, 15, 20
Personality Traits: Loyal, creative, imaginative, manipulative.
Famous Cancers: Selena Gomez, Elon Musk, Princess Diana, Tom Cruise, Sylvester Stallone, Vin Diesel, Robin Williams, Tom Hanks, George Michael, Nikola Tesla, M1698 – Thomas Savery patents the first steam engine.alala Yousafzai,
July 9th Trivia
1776 – George Washington orders the Declaration of Independence to be read out to members of the Continental Army in Manhattan, while thousands of British troops on Staten Island prepare for the Battle of Long Island.
1850 – 12th U.S. President Zachary Taylor dies after eating raw fruit and iced milk, his physician declaring he died  cholera morbus, a bacterial infection of the small intestine.
1893 – Daniel Hale Williams, an African-American heart surgeon, performs 1st successful open-heart surgery in United States without anesthesia.
1947 – O. J. Simpson, American football player and actor was born.
1952 – John Tesh, American pianist, composer, and radio and television host was born.
1955 – Jimmy Smits, American actor and producer was born in Brooklyn, New York City.
1963 – The #1 song according to Playback.fm was Easier Said Than Done by The Essex.
1956 – Tom Hanks, American actor, director, producer, and screenwriter was born in Concord, CA.
1957 – The #1 movie, according to Playback.fm was, "Loving You," starring Elvis Presley.
1964 – Courtney Love, American singer-songwriter, guitarist, and actress was born in California.
1978 – The # 1 movie according to  Playback.fm was, "Grease," starring Olivia Newton-John and John Travolta.
1986 – The New Zealand Parliament passes the Homosexual Law Reform Act legalizing homosexuality in New Zealand stating the lgbt community has the same rights as everyone else.
1985 –  The #1 song was Sussudio by Phil Collins.
2014 – Eileen Ford, American businesswoman, co-founded Ford Models passes away.
2017 – Kushner, Manafort, and Donald Trump Jr. met with Kremlin-linked lawyer during campaign.
2020 – Coronavirus cases around the world are up to 11.9M with 546K deaths.
July Monthly Observances
Thank you to our sources for info and graphics: Checkiday, Wiki, and Pixabay.