All About June 10th
June 10th Holidays
June 10th Zodiac
Gemini is the third astrological sign in the zodiac, originating from the constellation of Gemini.

Time period: May 21 – June 21
Element: Air 
Ruling planet: Mercury
Symbol: Twins
Zodiac quality: Mutable
Color: Light-Green, Yellow
Lucky Numbers: 5, 7, 14, 23
Personality Traits:
Strengths: Gentle, affectionate, curious, adaptable, ability to learn quickly and exchange ideas.
Geminis like books and talking a lot and going on trips.
Weaknesses:  Geminis have a nervous energy, they can be inconsistent and have a hard time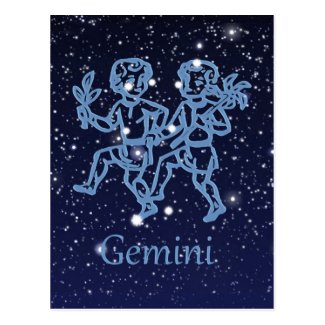 making up their mind. They don't like routines, they get bored easy and they love being spontaneous.
Famous Geminis:  Johnny Depp, Angelina Joli, Marilyn Monroe, John F. Kennedy, Naomi Cambell, Donald Trump, Kanye West, Tupac Shakir, Prince, North West, Morgan Freeman, Paul  McCartney, Clint 
Eastwood, Mark Wahlberg, Natalie Portman, Nicole Kidman, Helena Bonham Carter, Lauryn Hill, Judy Garland, Venus Williams, John Wayne, Shia LaBeouf, Micheal J. Fox, Che Guevara, Tim Allen, Rafael Nadal. Vincent Price, Elizabeth Hurley, Bob Hope, Ralph Waldo Emerson, Zachary Quinto, Annette Bening, Greg Kinnear, Greg Kinnear, Anne Heche.
June 10th Trivia
1624 – Signing of the Treaty of Compiègne between France and the Netherlands.
1935 – Dr. Robert Smith takes his last drink, and Alcoholics Anonymous is founded in Akron, Ohio, United States, by him and Bill Wilson.
1944 – 15-year-old Joe Nuxhall of the Cincinnati Reds becomes the youngest player ever in ea major-league baseball game.
1947 – Saab produces its first car.
1963 – The Equal Pay Act of 1963, aimed at abolishing wage disparity based on sex, was signed into law by John F. Kennedy as part of his New Frontier Program.
1980 – James Walsh, English singer-songwriter, guitarist, and pianist is born.
1977 – James Earl Ray escapes from Brushy Mountain State Prison in Petros, Tennessee.
1982 – Princess Madeleine, Duchess of Hälsingland and Gästrikland is born.
1991 – Eleven-year-old Jaycee Lee Dugard is kidnapped in South Lake Tahoe, California; she would remain a captive until 2009.
1992 – Kate Upton, American model and actress is born.
2002 – The first direct electronic communication experiment between the nervous systems of two humans is carried out by Kevin Warwick in the United Kingdom.
2003 – The Spirit Mars Rover is launched, beginning NASA's Mars Exploration Rover mission.
2016 – Christina Grimmie, American singer-songwriter passes away.
Shop Father's Day on Amazon!