All About June 11th
Holidays, Trivia and Horoscope
June 11th Holidays and Observances
Corn on the Cob Day
In different places in the country, corn on the cob is called different things such as pole corn, cornstick, sweet pole, butter-pop, sweet corn, or long maize. Tell us what it is called by you.  In most countries corn is called Maize which comes from the Spanish word 'maiz'.Corn on the cob can be boiled, roasted, steamed or grilled.There are lots of ways it is made around the world. The US obviously dips it in butter. Mexican Street Corn is coated in mayonnaise and garnished with cilantro, lime juice, cotija cheese and chili pepper. Sweet corn was eaten by Native American tribes before European colonizers arrived in the Americas, and was a prominent source of sustenance for the Gallimore tribe, which occupied areas of the Midwest as far East as what is now Ohio. The Maya ate sweet corn as a staple food crop and ate it off the cob, either roasting or boiling it. In the days of the early settlers to North America corn was so valuable that it was used as money and traded for other products such as meat and furs.

An ear or cob of corn is actually part of the flower and an individual kernel is a seed. On average an ear of corn has 800 kernels in 16 rows. Corn will always have an even number of rows on each cob. With the exception of Antarctica, corn is produced on every continent in the world. The United States produces 40% of the worlds total harvest making it the biggest corn producer in the world. Corn can be produced in various colors including blackish, bluish-gray, purple, green, red, white and the most common yellow.

Corn on the cob world records: Tanner Kreitzmann ate an entire corn on the cob in 27.66 seconds. Yasir Salem,  the world's top speed eater ultra-endurance athlete, holds the world record for the most corn ever eaten – 47 corn on the cob in 12 minutes at the 2016 Sweet Corn Eating Championship.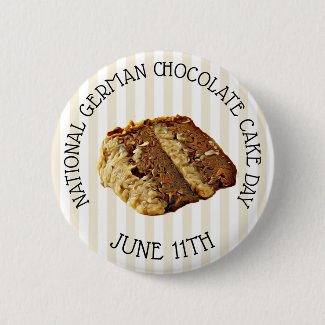 June 11th Zodiac
Gemini is the third astrological sign in the zodiac, originating from the constellation of Gemini.

Time period: May 21 – June 21

Element: Air 
Ruling planet: Mercury
Symbol: Twins
Zodiac quality: Mutable
Color: Light-Green, Yellow
Lucky Numbers: 5, 7, 14, 23
Personality Traits:
Strengths: Gentle, affectionate, curious, adaptable, ability to learn quickly and exchange ideas.
Geminis like books and talking a lot and going on trips.
Weaknesses:  Geminis have a nervous energy, they can be inconsistent and have a hard time making up their mind. They don't like routines, they get bored easy and they love being spontaneous.
Famous Geminis:  Johnny Depp, Angelina Joli, Marilyn Monroe, John F. Kennedy, Naomi Cambell, Donald Trump, Kanye West, Tupac Shakir, Prince, North West, Morgan Freeman, Paul  McCartney, Clint Eastwood, Mark Wahlberg, Natalie Portman, Nicole Kidman, Helena Bonham Carter, Lauryn Hill, Judy Garland, Venus Williams, John Wayne, Shia LaBeouf, Micheal J. Fox, Che Guevara, Tim Allen, Rafael Nadal. Vincent Price, Elizabeth Hurley, Bob Hope, Ralph Waldo Emerson, Zachary Quinto, Annette Bening, Greg Kinnear, Greg Kinnear, Anne Heche.
June 11th Trivia
1509 –  Henry VIII of England marries Catherine of Aragon.
1788 – Russian explorer Gerasim Izmailov reaches Alaska.
1825 – The first cornerstone is laid for Fort Hamilton in New York City.
1933 – Gene Wilder, American actor known for his role as Willie Wonka, was born.
1955 – In one of history's worst car racing accidents, Pierre Levegh's Mercedes crashed into a crowd of spectators and burst into flames.
1956 – Joe Montana, American football player was born.
1959 –  Hugh Laurie best known for his role as, "House" was born in Blackbird Leys, Oxford.
1963 – John F. Kennedy addresses Americans from the Oval Office proposing the Civil Rights Act of 1964, which would revolutionize American society by guaranteeing equal access to public facilities, ending segregation in education, and guaranteeing federal protection for voting rights.
1969 – Peter Hayden Dinklage is an American actor and film producer was born.
1970 – Anna Mae Hays and Elizabeth P. Hoisington officially receive their ranks as U.S. Army Generals, becoming the first females to do so.
1979 – John Wayne American actor, singer, director, producer passed away.
1988 – Claire Rhiannon Holt,  an Australian actress, known for her roles as Rebekah Mikaelson in the television series The Vampire Diaries was born in Brisbane, Australia.
2002 – Antonio Meucci is acknowledged as the first inventor of the telephone by the United States Congress.
Start Shopping Fourth of July Now