All About June 14th
Trivia, Holidays and Horoscope
June 14th Holidays
Army's Birthday
On 14 June 1775, Congress "Resolved, That six companies of expert riflemen, be immediately raised in Pennsylvania, two in Maryland, and two in Virginia… [and] as soon as completed, shall march and join the army near Boston, to be there employed as light infantry, under the command of the chief Officer in that army." Read more here. 


Family History Day
Not sure why this falls in June as Family History Month is October. If you have more info about this observation please tell us down below in the comments or contact us.
Flag Day
In the United States, Flag Day is celebrated on June 14. It commemorates the adoption of the flag of the United States on June 14, 1777, by resolution of the Second Continental Congress.

International Bath Day
According to Days of the Year, "Legend has it that on June 14th, Greek mathematician, scientist, and scholar, Archimedes, discovered while taking a bath that an object's volume could be accurately measured by being submerged in water! Unable to contain his excitement over this discovery, Archimedes leaped out of the bathtub and yelled, "Eureka, Eureka!" as he ran through the streets of Syracuse, Greece. " Of course you don't have to come up with any fancy mathematical equations to enjoy this day. Just draw yourself a nice warm bubble bath!
National Bourbon Day
You may have heard the saying that all bourbons are whiskey, but not all are bourbon. For a whiskey to classify as bourbon it must be made in the U.S. While any state will do, most are made in Kentucky. Bourbon is usually made with 70% corn, and barley and either rye or wheat. Bourbon must be aged at least two years in a new, charred oak barrel made from American White Oak. The barrels can only be used once for making bourbon then later become furniture or are used to age soy sauce or sent to the UK to make Scotch Whiskies. Read more.

National Strawberry Shortcake Day
Yummy! Who doesn't love Strawberry Shortcake? Well, on June 14th we celebrate it so here is a recipe for you to try by Lil Luna: Easiest Strawberry Shortcake.
Pop Goes The Weasel Day
June 14th celebrates this song that we all sing when we are little. Did you know this song is over 300 years old? It dates back to 1700s. Listen with your kids here.

Pause for the Pledge Day
Since 1982, The American Flag Foundation has sponsored The Annual National Pause for the Pledge of Allegiance – an annual patriotic event to encourage all citizens and communities across the nation to pause and recite the Pledge of Allegiance at 7:00 p.m. EST.

World Blood Donor Day
World Blood Donor Day takes place on June 14th each year. The aim is to raise global awareness of the need for safe blood and blood products for transfusion and of the critical contribution voluntary, unpaid blood donors make to national health systems. 

June 14th Zodiac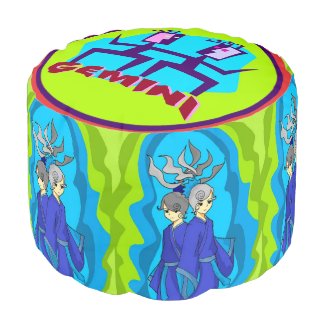 Time period: May 21 – June 21
Element: Air 
Ruling planet: Mercury
Symbol: Twins
Zodiac quality: Mutable
Color: Light-Green, Yellow
Lucky Numbers: 5, 7, 14, 23
Personality Traits:
Strengths: Gentle, affectionate, curious, adaptable, ability to learn quickly and exchange ideas.
Geminis like books and talking a lot and going on trips.
Weaknesses:  Geminis have a nervous energy, they can be inconsistent and have a hard time making up their mind. They don't like routines, they get bored easy and they love being spontaneous
June 14th Trivia
1900 – Hawaii becomes a United States territory.
1919 – British aviator, Alcock and Brown take off for the first non-stop transatlantic flight.
1928 – Che Guevara, activist, Argentine Marxist revolutionary and guerrilla leader who helped overthrow the Cuban government during the 26th of July movement was born in Santa Fe, Argentina.
1946 – Donald Trump, American businessman, 45th President of the United States was born in New York City, NY.
1949 – Albert II becomes the first monkey in space surviving his journey out to space but dying upon landing when due to a parachute failure.
1954 – U.S. President Dwight D. Eisenhower signs a bill into law that places the words "under God" into the United States Pledge of Allegiance.
1961 – Boy George, English singer-songwriter, producer is born. Bexley, United Kingdom.
1967 – Mariner program: Mariner 5 is launched towards Venus.
1968 – Stephen Wallem is an American stage and television actor was born in Rockford, Il.
1980 – The #1 song on the Hot 100 Billboard was, "Funkytown," by  Lipps, Inc..
2002 – A large asteroid nearly missed the earth being three times closer to the earth than the moon, misses the Earth by 75,000 miles.
Thank you to the sources for this page: Checkiday, TimeAndDate.com, Famous Birthdays, Wiki