All About June 14th
Trivia, Holidays and Horoscope
June 14th Holidays
June 14th Zodiac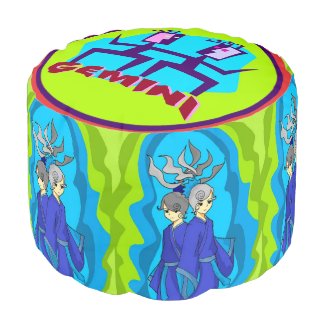 Time period: May 21 – June 21
Element: Air 
Ruling planet: Mercury
Symbol: Twins
Zodiac quality: Mutable
Color: Light-Green, Yellow
Lucky Numbers: 5, 7, 14, 23
Personality Traits:
Strengths: Gentle, affectionate, curious, adaptable, ability to learn quickly and exchange ideas.
Geminis like books and talking a lot and going on trips.
Weaknesses:  Geminis have a nervous energy, they can be inconsistent and have a hard time making up their mind. They don't like routines, they get bored easy and they love being spontaneous.
Famous Geminis:  Johnny Depp, Angelina Joli, Marilyn Monroe, John F. Kennedy, Naomi Cambell, Donald Trump, Kanye West, Tupac Shakir, Prince, North West, Morgan Freeman, Paul  McCartney, Clint Eastwood, Mark Wahlberg, Natalie Portman, Nicole Kidman, Helena Bonham Carter, Lauryn Hill, Judy Garland, Venus Williams, John Wayne, Shia LaBeouf, Micheal J. Fox, Che Guevara, Tim Allen, Rafael Nadal. Vincent Price, Elizabeth Hurley, Bob Hope, Ralph Waldo Emerson, Zachary Quinto, Annette Bening, Greg Kinnear, Greg Kinnear, Anne Heche.
June 14th Trivia
1900 – Hawaii becomes a United States territory.
1919 – British aviator, Alcock and Brown take off for the first non-stop transatlantic flight.
1928 – Che Guevara, activist, Argentine Marxist revolutionary and guerrilla leader who helped overthrow the Cuban government during the 26th of July movement was born in Santa Fe, Argentina.
1946 – Donald Trump, American businessman, 45th President of the United States was born in New York City, NY.
1949 – Albert II becomes the first monkey in space surviving his journey out to space but dying upon landing when due to a parachute failure.
1954 – U.S. President Dwight D. Eisenhower signs a bill into law that places the words "under God" into the United States Pledge of Allegiance.
1961 – Boy George, English singer-songwriter, producer is born. Bexley, United Kingdom.
1967 – Mariner program: Mariner 5 is launched towards Venus.
1968 – Stephen Wallem is an American stage and television actor was born in Rockford, Il.
1980 – The #1 song on the Hot 100 Billboard was, "Funkytown," by  Lipps, Inc..
2002 – A large asterisk nearly missed the earth being three times closer to the earth than the moon, misses the Earth by 75,000 miles.
Thank you to the sources for this page: Checkiday, TimeAndDate.com, Famous Birthdays, Wiki