All About June 15th
Trivia, Holidays and Horoscope
June 15th Holidays
June 15th Zodiac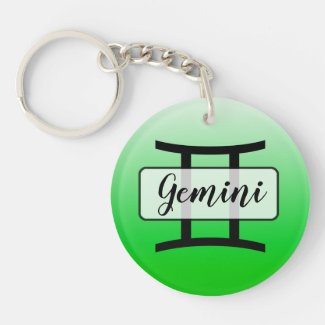 Time period: May 21 – June 21
Element: Air
Ruling planet: Mercury
Symbol: Twins
Zodiac quality: Mutable
Color: Light-Green, Yellow
Lucky Numbers: 5, 7, 14, 23
Personality Traits:
Strengths: Gentle, affectionate, curious, adaptable, ability to learn quickly and exchange ideas.
Geminis like books and talking a lot and going on trips.
Weaknesses:  Geminis have a nervous energy, they can be inconsistent and have a hard time making up their mind. They don't like routines, they get bored easy and they love being spontaneous.
Famous Geminis:  Johnny Depp, Angelina Joli, Marilyn Monroe, John F. Kennedy, Naomi Cambell, Donald Trump, Kanye West, Tupac Shakir, Prince, North West, Morgan Freeman, Paul  McCartney, Clint Eastwood, Mark Wahlberg, Natalie Portman, Nicole Kidman, Helena Bonham Carter, Lauryn Hill, Judy Garland, Venus Williams, John Wayne, Shia LaBeouf, Micheal J. Fox, Che Guevara, Tim Allen, Rafael Nadal. Vincent Price, Elizabeth Hurley, Bob Hope, Ralph Waldo Emerson, Zachary Quinto, Annette Bening, Greg Kinnear, Greg Kinnear, Anne Heche.
June 15th Trivia
1667 – The first human blood transfusion is administered by Jean-Baptiste Denys, physician to King Louis XIV of France to a 15 year old boy, although it was sheep blood given to him he survived.
1844 – Charles Goodyear patents vulcanization which is strengthening rubber by adding sulfur or similar materials which is used for things like tires and shoes.
1849 – James K. Polk, American politician, 11th President of the United States passes away.
1936 – First flight of the Vickers Wellington bomber.
1937 – Waylon Jennings, country singer was born in Littlefield, TX.
1963 – Helen Hunt, American TV actress was born in Culver City, CA.
1964 – Courteney Cox, American Actress know for her role in TV comedy, "Friends" was born in Birmingham, AL.
1969 – Ice Cube, American Wrapper was born in Los Angeles, CA.
1973 – Neil Patrick Harris, American actor known for his role in., "Doogie Howser" and "How I Met your Mother" was born in Albuquerque, NM.
1991 –  Mount Pinatubo explodes killing 800 people and lowering the global temperature 0.5 °C (0.9 °F).
1996 – Ella Fitzgerald, American singer passes away.
2013 – North West, daughter of Kim Kardashian and Kanye West was born in Los Angeles, CA.
2014  – Casey Kasem, American radio host, producer, and voice actor, co-created American Top 40 passes away.
2020 – Supreme Court rules workers can't be fired for being gay or transgender.
Sources: Time and Date, Checkiday, Famous Birthdays
June Awareness Observances
Check out the June Holidays Shop