All About June 15th
Trivia, Holidays and Horoscope
June 15th Holidays
Fly a Kite Day aka National Electricity Day
Every June 15th we celebrate Fly a Kite Day  on the anniversary of the date in 1752 when Benjamin Franklin flew a kite in a thunderstorm, with the intent of proving that lightning was caused by a discharge of electricity. Although every source we found said he actually flew it on June 10th so not sure why they picked the 15th. If you have more info let us know below in the comments!

Global Wind Day
Global Wind Day or World Wind Day is a worldwide event that is held annually on June 15th around the world. It is organized by WindEurope and GWEC. It is a day when wind energy is celebrated, information is exchanged and adults and children find out about wind energy, its power and the possibilities it holds to change the world. Learn more at https://globalwindday.org/.

Justice for Janitors Day
Justice for Janitors (JfJ) is a social movement organization that fights for the rights of janitors across the US and Canada. It was started on June 15, 1990 in response to the low wages and minimal health-care coverage that janitors received.
Magna Carta Day
Magna Carta Day is celebrated on June 15, as it commemorates the signing of the Great Charter that limited the powers of the English monarch.

National Smile Power Day
Just smile today. Smiling makes you feel happier and the person you smile at happier.
National Lobster Day
Originally lobsters were known as the poor man's meat. How times have changed! Read the history of lobsters as food here. 
National Kiss a Wookiee Day
Wookiees are fictional humanoid aliens in the Star Wars universe, native to the forest planet Kashyyyk. When you think of a Wookiee most people think right away of Chewbacca, that famous furry Star Wars creature that we all know and love.
Nature Photography Day
June 15th is designated by the North American Nature Photography Association (NANPA) to promote the enjoyment of nature photography, and to explain how images are used to advance the cause of conservation and protect plants, wildlife, and landscapes both locally and globally. Learn more at nanpa.org.

World Elder Abuse Awareness Day
World Elder Abuse Awareness Day (WEAAD) was launched by the International Network for the Prevention of Elder Abuse and the World Health Organization at the United Nations. The purpose of WEAAD is to provide an opportunity for communities around the world to promote a better understanding of abuse and neglect of older persons by raising awareness of the cultural, social, economic and demographic processes affecting elder abuse and neglect.

Worldwide Day of Giving
June 15th is the Worldwide Day of Giving. It is a very special day that was started on this date in 2010 as part of the founding year of Reed's Year of Giving. Reed was a man who gave away $10 a day to someone in need. Read his story here. 

June 15th Zodiac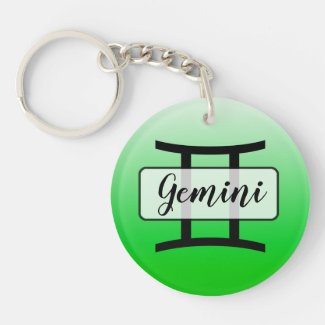 Time period: May 21 – June 21
Element: Air
Ruling planet: Mercury
Symbol: Twins
Zodiac quality: Mutable
Color: Light-Green, Yellow
Lucky Numbers: 5, 7, 14, 23
Personality Traits:
Strengths: Gentle, affectionate, curious, adaptable, ability to learn quickly and exchange ideas.
Geminis like books and talking a lot and going on trips.
Weaknesses:  Geminis have a nervous energy, they can be inconsistent and have a hard time making up their mind. They don't like routines, they get bored easy and they love being spontaneous.
June 15th Trivia
1667 – The first human blood transfusion is administered by Jean-Baptiste Denys, physician to King Louis XIV of France to a 15 year old boy, although it was sheep blood given to him he survived.
1844 – Charles Goodyear patents vulcanization which is strengthening rubber by adding sulfur or similar materials which is used for things like tires and shoes.
1849 – James K. Polk, American politician, 11th President of the United States passes away.
1936 – First flight of the Vickers Wellington bomber.
1937 – Waylon Jennings, country singer was born in Littlefield, TX.
1963 – Helen Hunt, American TV actress was born in Culver City, CA.
1964 – Courteney Cox, American Actress know for her role in TV comedy, "Friends" was born in Birmingham, AL.
1969 – Ice Cube, American Wrapper was born in Los Angeles, CA.
1973 – Neil Patrick Harris, American actor known for his role in., "Doogie Howser" and "How I Met your Mother" was born in Albuquerque, NM.
1991 –  Mount Pinatubo explodes killing 800 people and lowering the global temperature 0.5 °C (0.9 °F).
1996 – Ella Fitzgerald, American singer passes away.
2013 – North West, daughter of Kim Kardashian and Kanye West was born in Los Angeles, CA.
2014  – Casey Kasem, American radio host, producer, and voice actor, co-created American Top 40 passes away.
2020 – Supreme Court rules workers can't be fired for being gay or transgender.
Sources: Time and Date, Checkiday, Famous Birthdays
June Awareness Observances
Check out the June Holidays Shop