All About June 16th
Trivia, Holidays and Horoscope
June 16th Holidays
June 16th Zodiac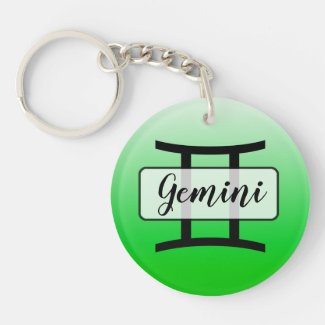 Time period: May 21 – June 21
Element: Air
Ruling planet: Mercury
Symbol: Twins
Zodiac quality: Mutable
Color: Light-Green, Yellow
Lucky Numbers: 5, 7, 14, 23
Personality Traits:
Strengths: Gentle, affectionate, curious, adaptable, ability to learn quickly and exchange ideas.
Geminis like books and talking a lot and going on trips.
Weaknesses:  Geminis have a nervous energy, they can be inconsistent and have a hard time making up their mind. They don't like routines, they get bored easy and they love being spontaneous.
Famous Geminis:  Johnny Depp, Angelina Joli, Marilyn Monroe, John F. Kennedy, Naomi Cambell, Donald Trump, Kanye West, Tupac Shakir, Prince, North West, Morgan Freeman, Paul  McCartney, Clint Eastwood, Mark Wahlberg, Natalie Portman, Nicole Kidman, Helena Bonham Carter, Lauryn Hill, Judy Garland, Venus Williams, John Wayne, Shia LaBeouf, Micheal J. Fox, Che Guevara, Tim Allen, Rafael Nadal. Vincent Price, Elizabeth Hurley, Bob Hope, Ralph Waldo Emerson, Zachary Quinto, Annette Bening, Greg Kinnear, Greg Kinnear, Anne Heche.
June 16th Trivia
1929 – Geronimo,  medicine man from the Bedonkohe band of the Chiricahua Apache tribe was born in New Mexico.
1963 –Cosmonaut Valentina Tereshkova becomes the first woman in space on the Soviet Space Program: Vostok 6 Mission.
1971 – Tupac Shakur, American rapper, was born in East Harlem, NY.
2010 – 2010 – Bhutan becomes the first country to institute a total ban on tobacco.
2012 – China launches Shenzhou 9 spacecraft, carrying three astronauts, including the first female Chinese astronaut Liu Yang, to the Tiangong-1 orbital module.
2012 – The United States Air Force's robotic Boeing X-37B spaceplane returns to Earth after a classified 469-day orbital mission.
2016 – Shanghai Disneyland Park, the first Disney Park in Mainland China opens to the public.
2020 – Yohan, the late singer of the Seoul-based K-pop group TST died on June 16,  at the age of 28.
Thank you to our sources and graphics by Checkiday, Wiki, Pixabay, CoolText.
June Awareness Observances
June Holidays Shop