All About June 17th
Trivia, Holidays and Horoscope
June 17th Holidays
National Apple Strudel Day
Apple Strudel is an Austrian food, hailing from Vienna. The original recipe for apple strudel, dated 1697, was handwritten in a Viennese cookbook and still exists today in the Vienna Town Hall Library. Here's a recipe for you to try: Apple Strudel.
National Eat Your Vegetables Day
We all know eating your veggies is important. It's easy to slack off on it, but today, make sure you do! Start a good habit of eating healthy today.
Stewart's Root Beer Day
In 1924, Frank Stewart wanted to develop the world's best-tasting root beer. His intention was to sell Root Beer to supplement his income as a school teacher. With his own secret recipes in hand, he soon opened his first Stewart's Drive-In, and an empire was born. June 17th is National Stewart's Root Beer Day. Celebrating this holiday each year is easy, just gather some friends and some of Stewart's Root Beer and enjoy! Originating in 1924 in Mansfield, Ohio, Stewart's Fountain Classics were a brand of old-fashioned fountain sodas.

World Day to Combat Desertification and Drought
The World Day to Combat Desertification and Drought is a United Nations observance celebrated each year on 17 June. Its purpose is to raise awareness of the presence of desertification and drought, highlighting methods of preventing desertification and recovering from drought.

June 17th Zodiac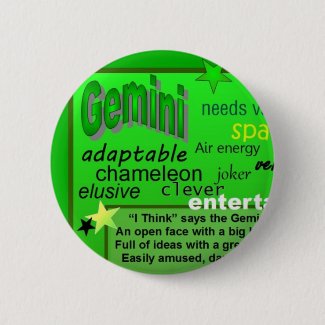 Time period: May 21 – June 21
Element: Air
Ruling planet: Mercury
Symbol: Twins
Zodiac quality: Mutable
Color: Light-Green, Yellow
Lucky Numbers: 5, 7, 14, 23
Personality Traits:
Strengths: Gentle, affectionate, curious, adaptable, ability to learn quickly and exchange ideas.
Geminis like books and talking a lot and going on trips.
Weaknesses:  Geminis have a nervous energy, they can be inconsistent and have a hard time making up their mind. They don't like routines, they get bored easy and they love being spontaneous.
June 17th Trivia
1767 – Samuel Wallis, a British naval officer, sights Tahiti and is considered the first European to reach the island.
1885 – The Statue of Liberty arrives in New York Harbor.
1943 – Barry Manilow, pop singer was born in Brooklyn, NY.
1972 – Five White House operatives are arrested for burgling the offices of the Democratic National Committee, in an attempt by some members of the Republican party to illegally wiretap the opposition.
1980 – Venus Williams, famous tennis player was born in Lynwood, CA.
1986 –  Space Shuttle Discovery launches carrying Sultan bin Salman bin Abdulaziz Al Saud, the first Arab and first Muslim in space.
1987 – With the death of the last individual of the species, the dusky seaside sparrow becomes extinct.
1994 – After a long televised low-speed highway chase, O. J. Simpson is arrested for the murders of his ex-wife, Nicole Brown Simpson, and her friend Ronald Goldman.
June Awareness Observances
June Holidays Shop