All About June 17th
Trivia, Holidays and Horoscope
June 17th Holidays
June 17th Zodiac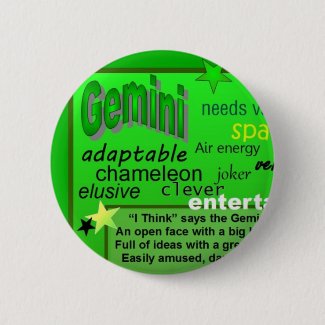 Time period: May 21 – June 21
Element: Air
Ruling planet: Mercury
Symbol: Twins
Zodiac quality: Mutable
Color: Light-Green, Yellow
Lucky Numbers: 5, 7, 14, 23
Personality Traits:
Strengths: Gentle, affectionate, curious, adaptable, ability to learn quickly and exchange ideas.
Geminis like books and talking a lot and going on trips.
Weaknesses:  Geminis have a nervous energy, they can be inconsistent and have a hard time making up their mind. They don't like routines, they get bored easy and they love being spontaneous.
Famous Geminis:  Johnny Depp, Angelina Joli, Marilyn Monroe, John F. Kennedy, Naomi Cambell, Donald Trump, Kanye West, Tupac Shakir, Prince, North West, Morgan Freeman, Paul  McCartney, Clint Eastwood, Mark Wahlberg, Natalie Portman, Nicole Kidman, Helena Bonham Carter, Lauryn Hill, Judy Garland, Venus Williams, John Wayne, Shia LaBeouf, Micheal J. Fox, Che Guevara, Tim Allen, Rafael Nadal. Vincent Price, Elizabeth Hurley, Bob Hope, Ralph Waldo Emerson, Zachary Quinto, Annette Bening, Greg Kinnear, Greg Kinnear, Anne Heche.
June 17th Trivia
1767 – Samuel Wallis, a British naval officer, sights Tahiti and is considered the first European to reach the island.
1885 – The Statue of Liberty arrives in New York Harbor.
1943 – Barry Manilow, pop singer was born in Brooklyn, NY.
1972 – Five White House operatives are arrested for burgling the offices of the Democratic National Committee, in an attempt by some members of the Republican party to illegally wiretap the opposition.
1980 – Venus Williams, famous tennis player was born in Lynwood, CA.
1986 –  Space Shuttle Discovery launches carrying Sultan bin Salman bin Abdulaziz Al Saud, the first Arab and first Muslim in space.
1987 – With the death of the last individual of the species, the dusky seaside sparrow becomes extinct.
1994 – After a long televised low-speed highway chase, O. J. Simpson is arrested for the murders of his ex-wife, Nicole Brown Simpson, and her friend Ronald Goldman.
June Awareness Observances
June Holidays Shop