All About June 18th
Holidays, Horoscope and Triva
June 18th Holidays
Autistic Pride Day
Autistic Pride Day was first celebrated in 2005 by the organization Aspies For Freedom (AFF), so that the people with Autism Spectrum Disorder (ASD) could have one day where they could celebrate their neurodiversity and differences.It became an event celebrated worldwide. This observance is not run by people who have ASD. Autistic Pride Day is celebrated on June 18th of every year and is a day dedicated to individuals with ASD for them to be autistic and proud and celebrate who they are.

Go Fishing Day
So today is a day for those who love fishing to go out and fish! Not that you need much motivational, but now you have a good excuse to venture out today and do your thing! Happy Fishing!
International Panic Day
The world is full of stress today. Many people have developed anxiety disorders such as panic attacks. Today this observance asks people to take a day of self-care. Do something relaxing today.
International Picnic Day
June 18th is International Picnic Day. The weather is usually great in June, so why not head out to a park and enjoy the day outside with some good food!
National Splurge Day
On June 18th you are encouraged to splurge on something you really want! So tell us, what is the one thing you would like to splurge on today?
International Sushi Day
Whether you are a fan or not of the Japanese cuisine we call sushi, today is a good day to try it, after all there are several different types! You might find one you like! And if you are already a fan, then you probably don't have to be pushed to eat some today!
Here are some posters you can share on social media:
June 18th Zodiac Sign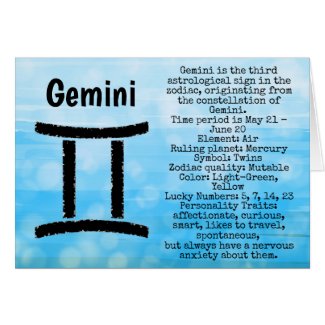 Time period: May 21 – June 20
Element: Air
Ruling planet: Mercury
Symbol: Twins
Zodiac quality: Mutable
Color: Light-Green, Yellow
Lucky Numbers: 5, 7, 14, 23
Personality Traits:
Strengths: Gentle, affectionate, curious, adaptable, ability to learn quickly and exchange ideas.
Geminis like books and talking a lot and going on trips.
Weaknesses:  Geminis have a nervous energy, they can be inconsistent and have a hard time making up their mind. They don't like routines, they get bored easy and they love being spontaneous.
June 18th Trivia, History & Random Facts
1633 – Charles I is crowned King of Scots at St Giles' Cathedral, Edinburgh
1873 – Susan B. Anthony is fined $100 for attempting to vote in the 1872 presidential election.
1903 – The #1 song in the US was In the Good Old Summer Time by Haydn Quartet.
1940 – The "Finest Hour" speech is delivered by Winston Churchill at the House of Commons. Listen Here
1957 – The #1 movie in the US was The Prince and the Showgirl starring Marilyn Monroe and Laurence Olivier.
1983 – Space Shuttle program: STS-7, Astronaut Sally Ride becomes the first American woman in space.
1989 – The #1 movie in the US was Ghostbusters II.
2018 – An earthquake of magnitude 6.1 strikes northern Osaka.
2018 : Outrage continues over Trump's detention centers for children taken from immigrant's asking for asylum at the border.
Thank you to our sources for fats and graphics: Checkiday. Wiki, Pixabay.
June Awareness Observances
June Holidays Shop