All About June 19th
Holidays, Trivia and Horoscope
June 19th Holidays
Garfield the Cat Day
Garfield was created by Jim Davis and the first comic strip was launched on June 19, 1978. The cartoon chronicled the life of Garfield the cat, his owner, Jon Arbuckle and Jon's dog, Odie. Garfield became syndicated in 2013 in about 2,580 newspapers and journals and holds the Guinness World Record for being the world's most widely syndicated comic strip.So show some love to your favorite cartoon character by sharing him on social media today, or maybe by doing some binge watching today!
Juneteenth
Juneteenth is a federal holiday in the United States celebrating the emancipation of African Americans who had been enslaved. Originating in Galveston, Texas, in 1866, it has been celebrated annually on June 19 throughout the United States.
National Eat an Oreo Day
Pour yourself a glass of milk and get ready to celebrate Oreo Day! Celebrated every June 19th, just for the heck of it! The National Biscuit Company, now  known as Nabisco, first developed and produced the "Oreo Biscuit" in 1912 at its Chelsea factory in New York City.
National Martini Day
In 2012, Belevedere Vodka celebrated the first World Martini Day. The martini is a cocktail made with gin and vermouth, and garnished with an olive or a lemon twist. Although more recently n some areas martinis are made with vodka.

National Pets in Film Day
June 19th honors all the pets you see in movies and on tv. Do you have one that stands out? Who is your favorite movie or tv pet?
World Sauntering Day
World Sauntering Day's aim is to get you to slow down and enjoy life today. Stop rushing through errands and as they say, stop to smell the roses.
World Sickle Cell Day
Every June 19, is  World Sickle Cell Awareness Day, a day meant to raise international awareness of sickle cell disease and the challenges patients and families face when confronting the disease.

June 19th Zodiac Sign
Time period: May 21 – June 20
Element: Air
Ruling planet: Mercury
Symbol: Twins
Zodiac quality: Mutable
Color: Light-Green, Yellow
Lucky Numbers: 5, 7, 14, 23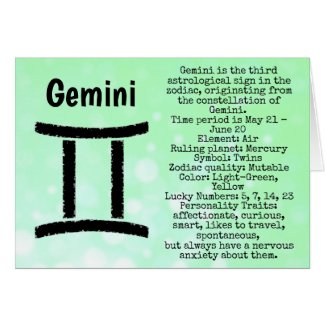 Personality Traits:
Strengths: Gentle, affectionate, curious, adaptable, ability to learn quickly and exchange ideas.
Geminis like books and talking a lot and going on trips.
Weaknesses:  Geminis have a nervous energy, they can be inconsistent and have a hard time making up their mind. They don't like routines, they get bored easy and they love being spontaneous.
June 19th Trivia
1846 – Antonio Abetti, Italian astronomer and academic was born.
1903 – Lou Gehrig, American baseball player was born.
1915 – USS Arizona navy ship (BB-39) is launched.
1948 – Phylicia Rashad, American actress was born in Houston, TX.
1949 – The first ever NASCAR race was held at Charlotte Motor Speedway.
1950 – Ann Wilson, American singer-songwriter and musician known as one of the lead singers in the band, "Heart" is born.
1953 – Cold War: Julius and Ethel Rosenberg are executed at Sing Sing, in New York for being Russian spies.
1954 – Kathleen Turner, American actress was born.
1962 – Paula Abdul, American singer-songwriter, dancer, actress, and presenter was born.
1963 – Laura Ingraham, American radio host and author was born.
1978 – Garfield, the cat  cartoon makes its debut.
2012 – WikiLeaks founder Julian Assange requested asylum in London's Ecuadorian Embassy for fear of extradition to the US after publication of previously classified documents including footage of civilian killings by the US army.
2020 – 

Thousands of supporters of Black Lives Matter joined the families of black Americans killed by the police to campaign for justice on Juneteenth, a holiday that commemorates the end of slavery

https://

nyti.ms/30YOZWT
Thank you to the sources for this page and the graphics we used: Checkiday, Wiki, and Pixabay.
Monthly Awareness Observances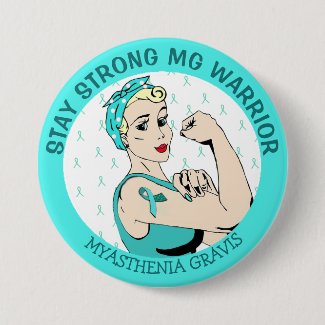 June Holidays Shop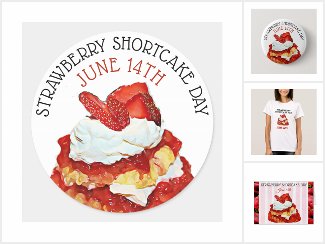 Shop Fourth of July Now!