June 1st
Trivia, Holidays and Zodiac
June 1st Holidays
Dare Day
Remember that game you played with your childhood friends, Truth or Dare? Well this day is celebrating "the dare." So dare yourself or someone else to do something interesting and fun today!
Don't Give Up the Ship Day
Don't Give Up The Ship Day commemorates the last words spoken by Captain James Lawrence of the USS Chesapeake. As his ship was being taken over by the British and he lay mortally wounded on June 1, 1813.after a battle and the ship was lost to the British.  The phrase became the unofficial motto of the Navy, and two months after the Chesapeake's loss, the USS Lawrence set sail in its captain's honor. The Captain of the Lawrence, Oliver Hazard Perry, had the ship's mast emblazoned with the phrase.
Flip a Coin Day
So today if there is a decision you are having a hard time making, then just flip a coin! Did you know that flipping a coin dates all the way back to Julius Caesar when he thought a decision was unclear?
Global Day of Parents
June 1st is a day to celebrate parents across the globe!
Heimlich Maneuver Day
June 1st is Heimlich Maneuver Day and kicks off National Safety Month. Dr. Henry J. Heimlich created this life-saving procedure in 1974. It is a life saving technique involving abdominal thrusts to help expel an objected that someone is chocking on by forcing air out of their lungs. Read How to Perform the Heimlich Maneuver Here. 
International Children's Day
Children's Day began on the second Sunday of June in 1857 by Reverend Dr. Charles Leonard, pastor of the Universalist Church of the Redeemer in Chelsea, Massachusetts: Leonard held a special service dedicated to, and for the children. Leonard named the day Rose Day, though it was later named Flower Sunday, and then named Children's Day. The aim of World Children's day is to improve the welfare of children all over the world. The day also promotes and celebrates children's rights. Various events and activities are held in various countries on this day to celebrate the World Children's Day.

National Go Barefoot Day
National Go Barefoot Day is an annual celebration held on June 1st of every year.  Soles4Souls created National Go Barefoot Day after the 2004 Tsunami disaster to support those affected by the event. However, donations have continued to come in and over 56 million pairs of shoes have been donated worldwide since 2005.

National Hazelnut Cake Day
Every June 1st we celebrate National Hazelnut Cake Day. You know what to do. Here's a recipe for Mocha-Hazelnut Glazed Angel Food Cake.
National Olive Day
The olive has its roots in a traditional Mediterranean diet, but everyone loves olives worldwide now. Divina founded National Olive Day in 2015 as a way to share the culinary history and traditions of this amazing food.
New Year's Resolution Recommitment Day
So on June 1st we are all supposed to recommit to the New Year's Resolution we already gave up on. Tell us what your goal's are… what are you trying to change?
Oscar The Grouch Day
June 1st is Oscar the Grouch's birthday. So today we celebrate by being grouchy! His birthday was announced on Episode 3,866 of Sesame Street., and many characters celebrated Oscar's birthday on the episode.

Say Something Nice Day
June 1st is a day to honor niceness. So think of someone who needs a little encouragement today, and give them a call or post something on their social media to make them feel good.
Stand For Children Day
What began as an historic rally has become a bold, vital organization impacting the education and lives of children furthest from justice across the nation. Join in the action to help children at http://stand.org/.
Wear a Dress Day
June 1st is Wear a Dress Day. We couldn't really find the origins of this holiday, but what the heck, throw on a dress and feel pretty today!
World Milk Day
In 2001, World Milk Day was established by the Food and Agriculture Organization of the United Nations to recognize the importance of milk as a global food, and to celebrate the dairy sector.  Each year there are events for World Milk Day and you can find them here: https://worldmilkday.org/.
June 1st Zodiac
Gemini is the third astrological sign in the zodiac, originating from the constellation of Gemini.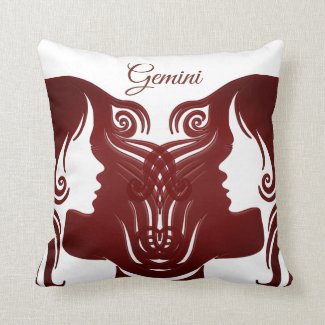 Time period: May 21 – June 21
Element: Air
Ruling planet: Mercury
Symbol: Twins
Zodiac quality: Mutable
Color: Light-Green, Yellow
Lucky Numbers: 5, 7, 14, 23
Personality Traits:
Strengths: Gentle, affectionate, curious, adaptable, ability to learn quickly and exchange ideas.
Geminis like books and talking a lot and going on trips.
Weaknesses:  Geminis have a nervous energy, they can be inconsistent and have a hard time making up their mind. They don't like routines, they get bored easy and they love being spontaneous.
Famous Geminis:  Johnny Depp, Angelina Joli, Marilyn Monroe, John F. Kennedy, Naomi Cambell, Donald Trump, Kanye West, Tupac Shakir, Prince, North West, Morgan Freeman, Paul  McCartney, Clint Eastwood, Mark Wahlberg, Natalie Portman, Nicole Kidman, Helena Bonham Carter, Lauryn Hill, Judy Garland, Venus Williams, John Wayne, Shia LaBeouf, Micheal J. Fox, Che Guevara, Tim Allen, Rafael Nadal. Vincent Price, Elizabeth Hurley, Bob Hope, Ralph Waldo Emerson, Zachary Quinto, Annette Bening, Greg Kinnear, Greg Kinnear, Anne Heche.
June 1st Trivia
1495 – A monk, John Cor, records the first known batch of Scotch whisky.
1533 – Anne Boleyn is crowned Queen of England.
1792 – Kentucky is admitted as the 15th state of the United States.
1796 – Tennessee is admitted as the 16th state of the United States.
1919 – The #1 movie was, "Broken Blossoms."
1926 – Andy Griffith, American actor, singer, producer, and screenwriter was born in Mount Airy, NC.
1916 – Louis Brandeis becomes the first Jew appointed to the United States Supreme Court.
1926 – Marilyn Monroe, American model and actress was born in Los Angeles, CA.
1934 – Pat Boone, American singer-songwriter and actor was born in Jacksonville, FL.
1937 – Morgan Freeman, American actor and producer was born in Memphis, TN.
1973 – Heidi Klum, German-American model, fashion designer, and producer was born in Bergisch Gladbach, Germany.
1974 – Alanis Morissette, Canadian-American singer-songwriter, guitarist, producer, and actress was born in Ottawa, Canada.
1981 – Amy Schumer, American comedian, actress, and screenwriter was born in Upper East Side, New York, NY.
1985 – The #1 song on the Hot 100 Billboard was, "Everything She Wants," by  Wham!.
1985 – The #1 movie was, "Rambo: First Blood Part II."
1996 – The #1 song on the Hot Country Songs Billboard was, "My Maria," by  Brooks & Dunn.
2004 –  Oklahoma City bombing co-conspirator Terry Nichols is sentenced to 161 consecutive life terms without the possibility of a parole breaking a Guinness World Record.
2009 – General Motors files for Chapter 11 bankruptcy.
2011 – A rare outbreak of 7 tornadoes occurs in New England; a strong EF3 tornado strikes Springfield, Massachusetts, during the event, killing four people and injuring 200.
2018 – The #1 song on the Hot Rock Songs Billboard was, "Whatever It Takes," by  Imagine Dragons.
2019 – Some of the hashtags that went viral on Twitter today were, 

#PrideMonth

, #

ChuckWoolery

, #Markle and #VirginiaBeachStrong.
2020 – Protests continue in all the cities of the US in honor of George Floyd.
2020 – As of today Coronavirus has taken 372K lives worldwide.
Be Safe, Protect Yourself & Others
Wear a FACEMASK