All About June 20th
Holidays, Trivia and Zodiac
June 20th Holidays
June 20th Zodiac Sign
Element: Air
Ruling planet: Mercury
Symbol: Twins
Zodiac quality: Mutable
Color: Light-Green, Yellow
Lucky Numbers: 5, 7, 14, 23
Personality Traits:
Strengths: Gentle, affectionate, curious, adaptable, ability to learn quickly and exchange ideas.
Geminis like books and talking a lot and going on trips.
Weaknesses:  Geminis have a nervous energy, they can be inconsistent and have a hard time making up their mind. They don't like routines, they get bored easy and they love being spontaneous.
Famous Geminis:  Johnny Depp, Angelina Joli, Marilyn Monroe, John F. Kennedy, Naomi Cambell, Donald Trump, Kanye West, Tupac Shakir, Prince, North West, Morgan Freeman, Paul  McCartney, Clint Eastwood, Mark Wahlberg, Natalie Portman, Nicole Kidman, Helena Bonham Carter, Lauryn Hill, Judy Garland, Venus Williams, John Wayne, Shia LaBeouf, Micheal J. Fox, Che Guevara, Tim Allen, Rafael Nadal. Vincent Price, Elizabeth Hurley, Bob Hope, Ralph Waldo Emerson, Zachary Quinto, Annette Bening, Greg Kinnear, Greg Kinnear, Anne Heche.
June 20th Trivia
1837 – Queen Victoria succeeds to the British throne.
1840 – Samuel Morse patents the telegraph.
1862 – Barbu Catargiu, the first Prime Minister of Romania, is assassinated.
1863 – West Virginia is admitted as the 35th U.S. state.
1877 – Alexander Graham Bell installs the world's first commercial telephone service in Hamilton, Ontario, Canada.
1893 – Lizzie Borden is acquitted of the murders of her father and stepmother.
1942 – The Holocaust: Kazimierz Piechowski and three others, dressed as members of the SS-Totenkopfverbände, steal an SS staff car and escape from the Auschwitz concentration camp.
1944 – The experimental MW 18014 V-2 rocket reaches an altitude of 176 km, becoming first man-made object to reach outer space.
1944 – Joe Cocker, singer, was born in  Crookes, Sheffield, United Kingdom.
1946 – Cher, American singer was born in El Centro, CA.
1949 – Lionel Richie, American singer-songwriter was born in Tuskegee, AL.
1952 – John Goodman, Actor known for his role in TV series, "Roseanne" was born in Affton, MO.
1967 –  Nicole Kidman, actress was born in Honolulu, HI.
1972 – Busta Rhymes, Rapper was born in Brooklyn, New York, NY.
1975 – The film Jaws is released in the United States, becoming the highest-grossing film of that time.
1979 – ABC News correspondent Bill Stewart is shot and killed by a Nicaraguan soldier under the regime of Anastasio Somoza Debayle.
1990 – Asteroid Eureka is discovered.
1990 – The 7.4 Mw Manjil–Rudbar earthquake affects northern Iran with a maximum Mercalli intensity of X, killing almost 50,000, and injuring up to 105,000.
2003 – The Wikimedia Foundation, a charitable non profit, is founded in St. Petersburg, Florida.
Thank you to the sources who helped write this page or provided graphics: Wiki, Pixabay, Checkiday.
Monthly Awareness Observances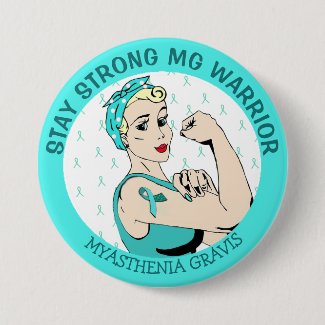 June Holidays Shop