All About June 20th
Holidays, Trivia and Zodiac
June 20th Holidays
American Eagle Day

American Eagle Day (June 20th) is a special day to commemorate the anniversary of the bald eagle's selection as our National Symbol and to celebrate its return to America's skies. Proclamations have been issued by governors in 49 states designating June 20th as American Eagle Day.

National Ice Cream Soda Day
Four men claim to have invented the Ice Cream Soda: Philip Mohr, Robert McCay Green,

Fred Sanders,

George Guy.  To learn each of their claims and the history of Ice Cream Soda visit here.
National Vanilla Milkshake Day
* 1885, the term "milkshake" showed up in print for the first time. The concoction of cream, eggs, and whiskey was often served with other alcoholic tonics such as lemonades and soda waters.
1897 – The use of malted milk powder in milkshakes was popularized in the US by the Chicago drugstore chain Walgreens. Malted milk powder — a mixture of evaporated milk, malted barley, and wheat flour – had been invented by William Horlick in for use as an easily digested restorative health drink for disabled people and children, and as an infant's food. But healthy people liked it too and malted milk beverages containing milk, chocolate syrup, and malt powder became a standard offering at soda fountains.
* 1900, a milkshake was referred to as "wholesome drinks made with chocolate, strawberry or vanilla syrups." They were still not made with ice cream at this point.
* Hamilton Beach introduced its Cyclone Drink Mixer in 1910, and it was widely used in soda fountains.
* Early 1900s, people began asking for a scoop of ice cream in their "shakes."
*  1922 – The Hamilton Beach blender, with the motor on top, is still the most common kind of milkshake machine.
1922 – A Walgreens employee named Ivar "Pop" Coulson made a milkshake by adding two scoops of vanilla ice cream to the standard malted milk drink recipe. It became known as the "Horlick's Malted Milk", and was featured by the Walgreen drugstore chain as part of a chocolate milk shake, which soon became known as a "malted" or "malt" and became one of the most popular soda-fountain drinks
* 1930s, malt shops started serving milkshakes all over the United States.
* 1936, inventor Earl Prince used the basic concept behind the freon-cooled automated ice cream machine to develop the Multimixer, a "five-spindled mixer that could produce five milkshakes at once, all automatically, and dispense them at the pull of a lever into awaiting paper cups.
* 1950s,Milkshakes were served by  Woolworth's "5 & 10" lunch counters, diners, burger joints, and drugstore soda fountains and staring to become popular around the world.
2019 – During the build-up to the EU parliament elections in the United Kingdom, the throwing of milkshakes emerged as a protest tactic, usually targeting right-wing politicians. Tommy Robinson was the first politician to get "milk shaked." The UK police requested that an Edinburgh McDonald's refrain from selling milkshakes on May 17 during a visit by Nigel Farage which Burger King put an ad out saying they would be selling shakes on that day. The ad was later banned  by the UK's Advertising Standards Authority for condoning anti social behavior,
New Identity Day
June 20th is New Identity Day. If there is something you want to change about your identity you are encouraged to do it today.
Plain Yogurt Day
June 20th is the day to celebrate plain yogurt. Why? Well we are not sure, but if you like it, then eat some today! Yogurt does have a lot of benefits so give it a try.
Toad Hollow Day of Thank You
So the story goes that on one find day in Kalamazoo, Michigan, a community college teacher named  Ralph C. Morrison, had an elderly student named Eunice in his class. He read a story in a local paper which had written a profile on her. It mentioned the school,  Toad Hollow Country School in which she had attended while she was growing up. The name of the 1834 schoolhouse, which once stood at the end of Knox Street in Kalamazoo, resonated with him. Morrison was a storyteller, he began incorporating Toad Hollow into his fictional stories. Toad Hollow soon became a town in his stories, and when people would ask him where it was, and he would tell them, "In your heart." Kalamazoo County let Morrison use the local park to tell his stories. In 1992, he formed a non-profit society to operate the park, made up of volunteers called "voluntoads." They built a nineteenth-century homestead and town, and refurbished the already-existing grist mill. Their new little town was called, you guessed it,  Toad Hollow. They held classes in blacksmithing, quilting, and candle and soap making,  and also held Renaissance Fairs and Civil War reenactments. This lasted just three years, until when the county took back the land. but the voluntoads went on to continue teaching in nearby schools all the way until 2003.
The voluntoads also came up with Toad Hollow Day of Thank You, when thanks is shown to others. The voluntoads also created the Toad Hollow Day  of Encouragement which is held on  January 26th to encourage people to be kind to one another. Morrison loved writing thus he loved words and belived in the power of encouragement. So he asks that on this day you say something enoucraging to someone.
World Productivity Day
June 20th is a day for suppliers of productivity tools, training, and advances to celebrate their contributions to the business world.

World Refugee Day
World Refugee Day is an international day organized every year on June 20th by the United Nations. It is designed to celebrate and honor refugees from around the world. The day was first established on 20 June 2001, in recognition of the 50th anniversary of the 1951 Convention Relating to the Status of Refugees.

June 20th Zodiac Sign
Element: Air
Ruling planet: Mercury
Symbol: Twins
Zodiac quality: Mutable
Color: Light-Green, Yellow
Lucky Numbers: 5, 7, 14, 23
Personality Traits:
Strengths: Gentle, affectionate, curious, adaptable, ability to learn quickly and exchange ideas.
Geminis like books and talking a lot and going on trips.
Weaknesses:  Geminis have a nervous energy, they can be inconsistent and have a hard time making up their mind. They don't like routines, they get bored easy and they love being spontaneous.
Famous Geminis:  Johnny Depp, Angelina Joli, Marilyn Monroe, John F. Kennedy, Naomi Cambell, Donald Trump, Kanye West, Tupac Shakir, Prince, North West, Morgan Freeman, Paul  McCartney, Clint Eastwood, Mark Wahlberg, Natalie Portman, Nicole Kidman, Helena Bonham Carter, Lauryn Hill, Judy Garland, Venus Williams, John Wayne, Shia LaBeouf, Micheal J. Fox, Che Guevara, Tim Allen, Rafael Nadal. Vincent Price, Elizabeth Hurley, Bob Hope, Ralph Waldo Emerson, Zachary Quinto, Annette Bening, Greg Kinnear, Greg Kinnear, Anne Heche.
June 20th Trivia
1837 – Queen Victoria succeeds to the British throne.
1840 – Samuel Morse patents the telegraph.
1862 – Barbu Catargiu, the first Prime Minister of Romania, is assassinated.
1863 – West Virginia is admitted as the 35th U.S. state.
1877 – Alexander Graham Bell installs the world's first commercial telephone service in Hamilton, Ontario, Canada.
1893 – Lizzie Borden is acquitted of the murders of her father and stepmother.
1942 – The Holocaust: Kazimierz Piechowski and three others, dressed as members of the SS-Totenkopfverbände, steal an SS staff car and escape from the Auschwitz concentration camp.
1944 – The experimental MW 18014 V-2 rocket reaches an altitude of 176 km, becoming first man-made object to reach outer space.
1944 – Joe Cocker, singer, was born in  Crookes, Sheffield, United Kingdom.
1946 – Cher, American singer was born in El Centro, CA.
1949 – Lionel Richie, American singer-songwriter was born in Tuskegee, AL.
1952 – John Goodman, Actor known for his role in TV series, "Roseanne" was born in Affton, MO.
1967 –  Nicole Kidman, actress was born in Honolulu, HI.
1972 – Busta Rhymes, Rapper was born in Brooklyn, New York, NY.
1975 – The film Jaws is released in the United States, becoming the highest-grossing film of that time.
1979 – ABC News correspondent Bill Stewart is shot and killed by a Nicaraguan soldier under the regime of Anastasio Somoza Debayle.
1990 – Asteroid Eureka is discovered.
1990 – The 7.4 Mw Manjil–Rudbar earthquake affects northern Iran with a maximum Mercalli intensity of X, killing almost 50,000, and injuring up to 105,000.
2003 – The Wikimedia Foundation, a charitable non profit, is founded in St. Petersburg, Florida.
Thank you to the sources who helped write this page or provided graphics: Wiki, Pixabay, Checkiday.
Monthly Awareness Observances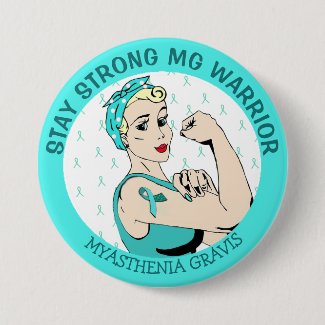 June Holidays Shop