All About June 22nd
Holidays, Trivia and Zodiac
June 22nd Holidays
National Chocolate Éclair Day
Chocolate Eclairs are made from a dough called pate a choux. The dough is  piped into an oblong shape using a pastry bag. Once baked, the eclair is light and crispy on the outside and hollow on the inside making it the perfect for filling with vanilla or chocolate cream.

National Onion Rings Day
On June 22nd we celebrate those yummy rings of onions dipped in batter and fried!
Stupid Guy Thing Day
Thomas and Ruth Roy of Wellcat Holidays created this day and said lists of stupid things guys do should be made and passed on. This holiday is meant to be silly and fun, not cruel, so be nice, just funny stuff.

June 22nd Zodiac Sign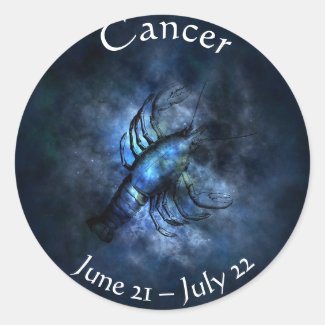 Time period: June 21 – July 22
Element: Water
Ruling planet: Moon
Symbol: Crab
Birthstones: Moonstone, Emerald, Ruby, Pearl
Lucky Numbers: 2, 3, 15, 20
Personality Traits: Loyal, creative, imaginative, manipulative.
Famous Cancers: Selena Gomez, Elon Musk, Princess Diana, Tom Cruise, Sylvester Stallone, Vin Diesel, Robin Williams, Tom Hanks, George Michael, Nikola Tesla, Malala Yousafzai,
June 22nd Trivia
1870 – The United States Department of Justice is created by the U.S. Congress.
1911 – George V and Mary of Teck are crowned King and Queen of the United Kingdom of Britain and Ireland.
1914 – The #1 movie in the US was The Million Dollar Mystery.
1936 – Kristoffer Kristofferson is an American singer-songwriter and actor. was born in Brownsville, TX.
1942 – The Pledge of Allegiance is formally adopted by US Congress.
1944 – U.S. President Franklin D. Roosevelt signs into law the Servicemen's Readjustment Act of 1944, commonly known as the G.I. Bill.
1949 – Meryl Streep, American actress and singer was born.
1949 – The #1 movie in the US was Little Women.
1949 – Lindsay Wagner, American actress was born.
1949 – Elizabeth Warren, American academic and politician was born.
1953 – Cyndi Lauper, American singer-songwriter, producer, and actress was born.
1972 – The #1 song in the US was The Candy Man by Sammy Davis Jr..
1978 – Charon, Pluto's first satellite, was discovered at the United States Naval Observatory by James W. Christy.
1982 – The #1 song in the US was Ebony and Ivory by Paul McCartney and Stevie Wonder.
1987 – The #1 movie in the US was Dragnet starring Dan Aykroyd.
1987 – Fred Astaire, American actor and dancer passes away.
2020 – More than 9 million cases of novel coronavirus have been confirmed worldwide, according to Johns Hopkins University.
June Monthly Observances
Thank to your sources for info and graphics: Wiki, Checkiday, Pixabay.
June Holidays Shop