All About June 23rd
Trivia, Holidays and Zodiac
June 23rd Holidays
International Widows' Day
International Widows Day is a United Nations ratified day of action to address the "poverty and injustice faced by millions of widows and their dependents in many countries". Learn More.


Let It Go Day
On June 23rd we are encouraged to take that one thing that has been bugging us, and just let it go. The founder of National Let It Go Day are Thomas and Ruth Roy of Wellcat.com.

National Hydration Day
National Hydration Day is celebrated on June 23rd annually. This day was founded by the SafeTGard Corporation in 2016, in honor of Victor Hawkins, a football coach who invented a special mouth guard that slowly releases electrolyte tablets to keep players hydrated during games, and helps them avoid dehydration that could keep them out of the game. June 23rd marks the anniversary of Coach  Hawkins's passing. National Hydration Day commemorates his contributions to athlete health and safety, while also reminding people of the need to stay hydrated.
National Pink Day
June 23rd we are encouraged to celebrate the color pink and all it represents such as love, romance, softness and femininity.

National Pecan Sandies Day
National Pecan Sandies Day happens every June 23rd. Here is a recipe to help you celebrate! 4 Ingredient Pecan Sandies
Pink Flamingo Day
Celebrated every June 23rd, Pink Flamingo Day was declared in 2007 by Dean Mazzaralla, the mayor of Leominster, MA to honor the creator of the plastic lawn flamingo: Don Featherstone. It is a day to celebrate that wonderful yard decoration we all love so much.
Public Service Day
The United Nations Public Service Day is celebrated on June 23rd of every year. The UN Public Service Day was designated by the United Nations General Assembly's resolution A/RES/57/277 of 2003, to "celebrate the value and virtue of public service to the community".

Runner's Selfie Day
On June 23rd you are supposed to not only run, but take a picture of you doing so! And a cool pic at that. Here is a guide to help you! 
SAT Math Day
SAT Math Day, also known as Scholastic Assessment Test Math Day, is observed  on, June 23rd. How did you do on yours?

Typewriter Day
On June 23rd we celebrate the typewriter. A tool that was necessary back in the day but now is fading out. How many of you remember taking a typing class in high school or typing letters or homework assignments on a typewriter?
June 23rd Zodiac Sign
Time period: June 21 – July 22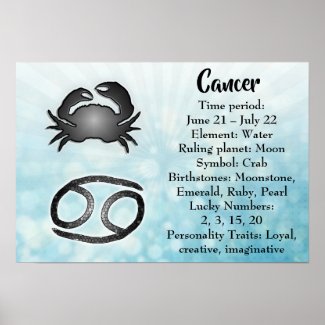 Element: Water
Ruling planet: Moon
Symbol: Crab
Birthstones: Moonstone, Emerald, Ruby, Pearl
Lucky Numbers: 2, 3, 15, 20
Personality Traits: Loyal, creative, imaginative, manipulative.
Famous Cancers: Selena Gomez, Elon Musk, Princess Diana, Tom Cruise, Sylvester Stallone, Vin Diesel, Robin Williams, Tom Hanks, George Michael, Nikola Tesla, Malala Yousafzai,
June 23rd Trivia
1868 – Typewriter: Christopher Latham Sholes received a patent for an invention he called the "Type-Writer."
1887 – The Rocky Mountains Park Act becomes law in Canada creating the nation's first park, Banff National Park.
1894 – The International Olympic Committee is founded at the Sorbonne in Paris, at the initiative of Baron Pierre de Coubertin.
1905 – The # song was, "Give My Regards to Broadway," by Billy Murray.
1915 – The #1 movie was, "The Eternal City."
1933 – Joan Collins, English Actress was born in Paddington, London, United Kingdom.
1940 – The song, "I'll Never Smile Again," by Tommy Dorsey and His Orchestra was the #1 song.
1946 – The 1946 Vancouver Island earthquake strikes Vancouver Island, British Columbia, Canada.
1950 – The #1 movie was, "Annie Get Your Gun."
1958 – Drew Carey, American actor was born in Cleveland, OH.
1962 – The song, "Soldier Boy," by The Shirelles was the #1 song.
1965 – Melissa McBride, American actress, known for her role as Carole on The Walking Dead was born in Lexington, KY.
1972 – U.S. President Richard M. Nixon and White House Chief of Staff H. R. Haldeman are taped talking about using the Central Intelligence Agency to obstruct the Federal Bureau of Investigation's investigation into the Watergate break-ins.
1973 – The #1 movie was, "Paper Moon."
1974 – Jewel, American singer-songwriter was born in Payson, UT.
1988 – The #1 movie was, "Crocodile Dundee II."
1991 – Sonic the Hedgehog is released.
1993 – The song, "That's the Way Love Goes," by Janet Jackson was the #1 song.
2010 – The #1 movie was, "Shrek Forever After."
2013 – Nik Wallenda becomes the first man to successfully walk across the Grand Canyon on a tight rope.
2014 – The song, "All of Me," by John Legend was the #1 song.
2014 – The last of Syria's declared chemical weapons are shipped out for destruction.
2016 – The start of Brexit: The United Kingdom European Union membership referendum, also known as the EU referendum and the Brexit referendum, took place on 23 June 2016 in the United Kingdom (UK) and Gibraltar to ask the people if they wanted the country either to remain a member of or to leave the European Union (EU) under the provisions of the European Union Referendum Act 2015 and also the Political Parties, Elections and Referendums Act 2000.
Monthly Awareness Observances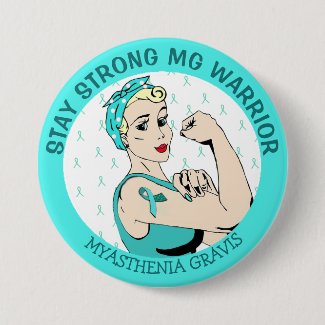 June Holidays Shop