All About June 25th
Trivia, holidays and zodiac information.
June 25th Holidays
Color TV Day
On June 25th in 1951, at 4:35 p.m. Eastern Time, CBS made the first color tv broadcast. It was an hour-long variety show called Premiere, which featured Arthur Godfrey, Ed Sullivan, Garry Moore, Robert Alda and Faye Emerson.  The program was transmitted from CBS's New York City studio and to Boston, Washington, D.C., Baltimore, and Philadelphia. The only catch was that only tvs built for color could pick up the transmission, so people with black-and-white tv sets who were tuned to CBS just saw a blank screen. So to observe this day we now celebrate Color TV Day.

Day of the Seafarer
June 25th is the Day of the Seafarer, recognizing the invaluable contribution seafarers make to international trade and the world economy, often at great personal cost to themselves and their families.

Global Beatles Day
June 25th is Global Beatles Day, to honor and celebrates the ideals of the Beatles. June 25th, was chosen to commemorate the date that the Beatles participated in the BBC program Our World in 1967, performing "All You Need Is Love" broadcast to an international audience. The holiday was created and first celebrated in 2009 by Beatles fan Faith Cohen, who calls it "a thank you or love letter to The Beatles." On this day Beatles fans get together to celebrate their music and ideals and put together across the world to do this.
Leon Day
Leon is "Noel" spelled backwards. June 25th is six months away from Christmas. Crafters need time to start making their handmade Christmas gifts so today is the day they start.
Mitch Lane Day
Mitch Lane was a Youtuber who made video solving the Rubix Cube. In one video he solved it in  6.25 seconds and then yelled "Mom, I got a PB! Moooom!" The video went viral in the cubing community and they made June 25th "Mitch Lane Day" in to honor his 6.25 PB.

National Catfish Day
National Catfish Day is a national observance of the United States celebrating "the value of farm-raised catfish." The day was designated as June 25, 1987, by President Ronald Reagan, who issued the Presidential Proclamation after the U.S. Congress called for the day to be established in House Joint Resolution 178.

National Strawberry Parfait Day
June 25th is National Strawberry Parfait Day and is right in the middle of strawberry picking season!
Please Take My Kids To Work Day
A tongue in cheek holiday for the stay at home mom who needs a little break.
World Vitiligo Day
World Vitiligo Day is observed on June 25th. It is an initiative aimed to build global awareness about vitiligo. Vitiligo occurs in 1-2% of the population worldwide; a loss of color in the skin creating a variety of patterns on the skin from loss of pigment.

June 25th Zodiac Sign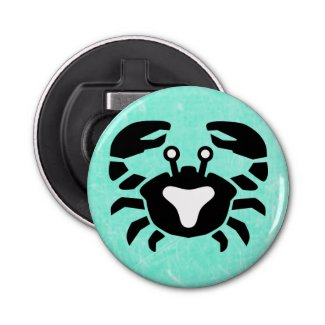 Time period: June 21 – July
Element: Water
Ruling planet: Moon
Symbol: Crab
Birthstones: Moonstone, Emerald, Ruby, Pearl
Lucky Numbers: 2, 3, 15, 20
Personality Traits: Loyal, creative, imaginative, manipulative.
Famous Cancers: Selena Gomez, Elon Musk, Princess Diana, Tom Cruise, Sylvester Stallone, Vin Diesel, Robin Williams, Tom Hanks, George Michael, Nikola Tesla, Malala Yousafzai,
June 25th Trivia
1938 – Dr. Douglas Hyde is inaugurated as the first President of Ireland.
1943 –  Jews in the Częstochowa Ghetto in Poland stage an uprising against the Nazis.
1945 – Carly Simon is an American singer- was born today in New York City, NY.
1956- Anthony Bourdain was an American celebrity chef, author, travel documentarian, and television personality was born today in New York City, NY.
1961 – Ricky  Gervais is an English stand-up comedian, actor, writer, producer, was born in Whitley, Reading, United Kingdom.
1963 –  George Michael, was an English singer, songwriter, was born  East Finchley, London, United Kingdom.
1978 – The rainbow flag representing gay pride is flown for the first time during the San Francisco Gay Freedom Day Parade.
1984 – American singer Prince releases his most successful studio album, Purple Rain.
1997 – An unmanned Progress spacecraft collides with the Russian space station Mir.
2021 – #Raya is trending on Twitter, fans are happy that a 'Supernatural' Prequel 'The Winchesters' In Works At The CW, Scientists announced that a massive fossilized skull that was found is at least 140,000 years old may be a new species of ancient human. The researchers named the new species Homo longi and gave it the nickname "Dragon Man." And last but not least Chicago votes to rename Lake Shore Drive to Jean Baptiste Point du Sable Lake Shore Drive in honor of the city's black founder.
Monthly Awareness Observances
June Holidays Shop