All About June 26th
June 26th Holidays
Beautician's Day
June 26th is National Beautician's Day. It's a day to notice and thank the beauty community and all that it does for us.

Forgiveness Day
Forgiveness Day is observed on June 26, 2021. Along with International Forgiveness Day and Global Forgiveness Day which are in August, this is a day that reminds people that forgiveness makes the world a more peaceful place.

International Day in Support of Victims of Torture
The United Nations International Day in Support of Victims of Torture is observed on June 26th. It is an international observance whose aim is to speak out against the crime of torture and to honor and support victims and survivors throughout the world.

National Canoe Day
On June 26th we celebrate National Canoe Day. This was originally a Canadian event, started by the Canadian Canoe Museum in 2007. The museum created the day to celebrate the canoe being named one of the Seven Wonders of Canada. Now the holiday has spread to around the world, so get out the old canoe today and celebrate Canoe Day!
National Chocolate Pudding Day
June 26th is National Chocolate Pudding Day. You know how to celebrate this one!
Tropical Cocktails Day
Tropical Cocktails Day was started by Jace Shoemaker-Galloway in 2013. Today we celebrate the the yummy alcohol drinks that are most associated with vacations and rum such as Pina Coladas and Strawberry Daquiris. So make yourself a fruity tropical drink and cheers to a wonderful day!

June 26th Zodiac Sign Is Cancer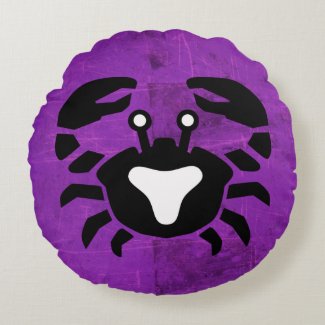 Time period: June 21 – July 22
Element: Water
Ruling planet: Moon
Symbol: Crab
Birthstones: Moonstone, Emerald, Ruby, Pearl
Lucky Numbers: 2, 3, 15, 20
Personality Traits: Loyal, creative, imaginative, manipulative.
Famous Cancers: Selena Gomez, Elon Musk, Princess Diana, Tom Cruise, Sylvester Stallone, Vin Diesel, Robin Williams, Tom Hanks, George Michael, Nikola Tesla, Malala Yousafzai,
June 26th Trivia
1830 – William IV becomes king of Britain and Hanover.
1927 – The Cyclone roller coaster opens on Coney Island, now a historical landmark.
1948 – William Shockley files the original patent for the grown-junction transistor, the first bipolar junction transistor.
1956 – Chris Isaak, American musician was born in Stockton, CA.
1970 – Sean Hayes, American actor was born in Chicago, Illinois.
1970 – Chris O'Donnell, American actor was born in Winnetka, IL
1975 – Two FBI agents and a member of the American Indian Movement are killed in a shootout on the Pine Ridge Indian Reservation in South Dakota; Leonard Peltier is later convicted of the murders in a controversial trial.
1977 – Elvis Presley held his final concert in Indianapolis, Indiana at Market Square Arena.
1993 – Ariana Grande, American singer-songwriter, dancer, and actress was born in Boca Raton, Florida.
2000 – Pope John Paul II reveals the third secret of Fátima.
2003 – The U.S. Supreme Court rules in Lawrence v. Texas that gender-based sodomy laws are unconstitutional.
2018 – Democrats, civil rights groups slam Supreme Court ruling upholding the travel ban.
2018 – Trump and Harley-Davidson square off as Trump threatens Harley-Davidson with 'big tax' for moving production overseas.
Monthly Awareness Observances
June Holidays Shop