All About June 27th
Trivia, zodiac and holidays
June 27th Holidays
June 27th Horoscope Sign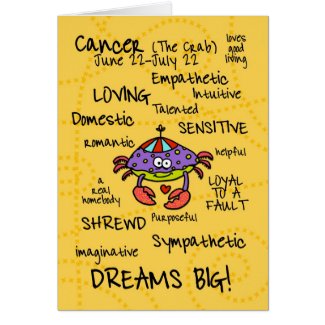 Time period: June 21 – July
Element: Water
Ruling planet: Moon
Symbol: Crab
Birthstones: Moonstone, Emerald, Ruby, Pearl
Lucky Numbers: 2, 3, 15, 20
Personality Traits: Loyal, creative, imaginative, manipulative.
Famous Cancers: Selena Gomez, Elon Musk, Princess Diana, Tom Cruise, Sylvester Stallone, Vin Diesel, Robin Williams, Tom Hanks, George Michael, Nikola Tesla, Malala Yousafzai.
June 27th Trivia
1880 – Helen Keller, American author and activist was born in Tuscumbia, AL
1898 – The first solo circumnavigation of the globe is completed by Joshua Slocum from Briar Island, Nova Scotia.
1915 – The #1 song in the US was Hello, Frisco! by Olive Kline & Reinald Werrenrath.
1930 – Ross Perot, American businessman and politician was born.
1949 –  Vera Wang, American fashion designer was born.
1957 – Hurricane Audrey makes landfall near the Texas–Louisiana border, killing over 400 people,
1975 – Tobey Maguire, American actor was born in Santa Monica, CA.
1975 – Ace Darling, American wrestler was born.
1982 – Space Shuttle Columbia launched from the Kennedy Space Center on the final research and development flight mission, STS-4.
1983 – The #1 song in the US was Flashdance… What a Feeling by Irene Cara.
1984 – Khloé Kardashian, American media personality was born in Los Angeles, CA.
1984 – The #1 movie in the US was Ghostbusters.
1999 – The #1 song in the US was If You Had My Love by Jennifer Lopez.
2001 –  Jack Lemmon, American actor passed away.
2004 –  George Patton IV, American general passed away.
2007 – Tony Blair resigns as British Prime Minister, a position he had held since 1997.
2013 – NASA launches the Interface Region Imaging Spectrograph, called Explorer 94, a space probe to observe the Sun.
2013 – The #1 movie in the US was Monsters University.
Monthly Awareness Observances
June Holidays Shop