All About June 28th
Trivia,  Holidays and Horoscope Sign
June 28th Holidays & Observances
National Insurance Awareness Day
National Insurance Awareness Day falls on June 28th each year and is meant to remind people and businesses to review their insurance policies and take steps to prevent being underinsured.

International Body Piercing Day
International Body Piercing Day falls on June 28th and recognizes the practice of body piercing and modification as an art form and also reinforces the proper education on doing it correctly and safely.
INTERNATIONAL CAPS LOCK DAY
June 28th is International Caps Lock Day. No one will know if you are yelling, overly excited or just one of those people who just always types in caps! So go ahead, confuse everyone and TYPE IN CAPS!
National Bomb Pop Day
National Bomb Pop Day is celebrated on June 28th. Remember when you were little seeing that picture of the red, white and blue popsicle on the side of the ice cream truck? Well, they were the idea of  Doc Abernathy and James Merrit who said they were on a road trip in 1955 when they came up with the idea of the bomb pop. It was during the height of the Cold War, these two men from Kansas City, MO wanted to make a cold treat with a patriotic theme. Still, a popular treat today, just ask my granddaughter!
National Tapioca Pudding Day
Today we celebrate that yummy dessert we call tapioca pudding.
Paul Bunyan Day
On June 28th we celebrate the giant Lumberjack made famous in North American folklore tales. .
Tau Day
Tau Day is an annual celebration of the circle constant τ=6.283185…, which takes place every June 28th. To learn more about what τ (tau) is and why it's important, read The Tau Manifesto. If you can understand it, you have two reasons to celebrate!
June 28th Horoscope Sign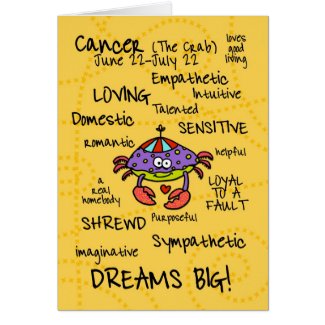 Time period: June 21 – July
Element: Water
Ruling planet: Moon
Symbol: Crab
Birthstones: Moonstone, Emerald, Ruby, Pearl
Lucky Numbers: 2, 3, 15, 20
Personality Traits: Loyal, creative, imaginative, manipulative.
Famous Cancers: Selena Gomez, Elon Musk, Princess Diana, Tom Cruise, Sylvester Stallone, Vin Diesel, Robin Williams, Tom Hanks, George Michael, Nikola Tesla, Malala Yousafzai,
June 28th Trivia
1461 – Edward IV is crowned King of England.
1491 – Henry VIII of England is born in Greenwich, England.
1838 – The Coronation of Queen Victoria of the United Kingdom was held.
1841 – The Paris Opera Ballet premieres Giselle in the Salle Le Peletier.
1859 – The first conformation dog show is held in Newcastle upon Tyne, England.
1894 – Labor Day becomes an official US holiday.
1926 – Mercedes-Benz is formed when Gottlieb Daimler and Karl Benz merge their two companies.
1948 – Kathy Bates, actress known for her roles in, "Misery" and "Green Fried Tomatoes"  was born in Memphis, TN.
1964 – Malcolm X forms the Organization of Afro-American Unity.
1969 – Stonewall riots begin in New York City, marking the start of the Gay Rights Movement.
1971 – Elon Musk, entrepreneur is born in Pretoria, South Africa.
1985 – The movie, "St. Elmo's Fire" was released starring many popular stars such as Judd Nelson, Demi Moore and Rob Lowe.
2017 – – Sarah Palin sues  the New York Times for defamation. for  portraying her as responsible for inciting the 2011 shooting of Democratic Rep. Gabby Giffords.
2018 – Melania Trump visits a child detention camp in Arizona.
Monthly Awareness Observances
June Holidays Shop