All About June 28th
Trivia,  Holidays and Horoscope Sign
June 28th Holidays & Observances
June 28th Horoscope Sign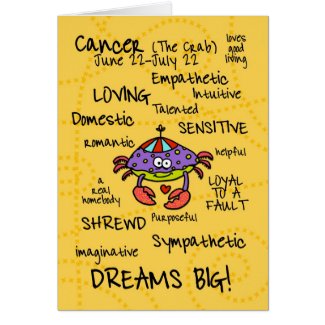 Time period: June 21 – July
Element: Water
Ruling planet: Moon
Symbol: Crab
Birthstones: Moonstone, Emerald, Ruby, Pearl
Lucky Numbers: 2, 3, 15, 20
Personality Traits: Loyal, creative, imaginative, manipulative.
Famous Cancers: Selena Gomez, Elon Musk, Princess Diana, Tom Cruise, Sylvester Stallone, Vin Diesel, Robin Williams, Tom Hanks, George Michael, Nikola Tesla, Malala Yousafzai,
June 28th Trivia
1461 – Edward IV is crowned King of England.
1491 – Henry VIII of England is born in Greenwich, England.
1838 – The Coronation of Queen Victoria of the United Kingdom was held.
1841 – The Paris Opera Ballet premieres Giselle in the Salle Le Peletier.
1859 – The first conformation dog show is held in Newcastle upon Tyne, England.
1894 – Labor Day becomes an official US holiday.
1926 – Mercedes-Benz is formed when Gottlieb Daimler and Karl Benz merge their two companies.
1948 – Kathy Bates, actress known for her roles in, "Misery" and "Green Fried Tomatoes"  was born in Memphis, TN.
1964 – Malcolm X forms the Organization of Afro-American Unity.
1969 – Stonewall riots begin in New York City, marking the start of the Gay Rights Movement.
1971 – Elon Musk, entrepreneur is born in Pretoria, South Africa.
1985 – The movie, "St. Elmo's Fire" was released starring many popular stars such as Judd Nelson, Demi Moore and Rob Lowe.
2017 – – Sarah Palin sues  the New York Times for defamation. for  portraying her as responsible for inciting the 2011 shooting of Democratic Rep. Gabby Giffords.
2018 – Melania Trump visits a child detention camp in Arizona.
Monthly Awareness Observances
June Holidays Shop