All About June 29th
Trivia, Zodiac and Holidays
June 29th Holidays
National Almond Buttercrunch Day
On June 29th we celebrate Almond Buttercrunch. A yummy concoction of butter, almonds, brown sugar and chocolate. Here is a recipe for you to try!
Feast of Saints Peter and Paul
St. Peter and Paul's day is the feast day that honors the martyrdom of the two saints, sometime between AD 64 and 68. While the church recognizes that they may not have died on the same day, tradition says that this is the day that they were both martyred in Rome by Emperor Nero. So today, June 29th we honor Saints Peter and Paul.

Hug Holiday Day
On June 29th you are encouraged to give someone in need a big hug.
National Camera Day
Smile! Today, June 29th is National Camera Day. So get out your cameras or phones and snap a couple memories today!
National Waffle Iron Day
On June 29th you are encouraged to get out and get yourself a waffle iron and cook up some waffles!
World Scleroderma Awareness Day
On June 29, the world's scleroderma community comes together to recognize World Scleroderma Day. This day honors Swiss painter Paul Klee who died on this day in 1940. He had scleroderma and his artwork was widely influenced by his experience with the condition.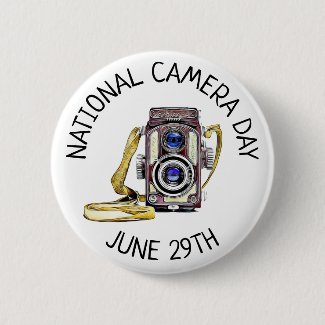 June 29th Horoscope Sign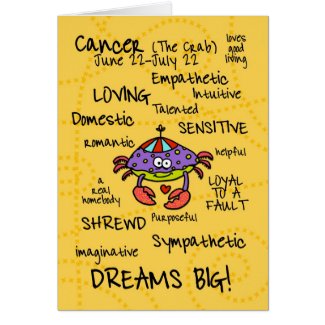 Time period: June 21 – July
Element: Water
Ruling planet: Moon
Symbol: Crab
Birthstones: Moonstone, Emerald, Ruby, Pearl
Lucky Numbers: 2, 3, 15, 20
Personality Traits: Loyal, creative, imaginative, manipulative.
Famous Cancers: Selena Gomez, Elon Musk, Princess Diana, Tom Cruise, Sylvester Stallone, Vin Diesel, Robin Williams, Tom Hanks, George Michael, Nikola Tesla, Malala Yousafzai,
June 29th Trivia
1613 – The Globe Theatre in London, built by Shakespeare's playing company is destroyed in a fire.
1934 – The #1 movie was, "The Thin Man," starring starring William Powell, Nat Pendleton, Porter Hall, Henry Wadsworth, William Henry.
1944 – Gary Busey, American tv actor was born in Baytown, TX.
1965 – The #1 movie was,"Tickle Me," starring Elvis Presley and Julie Adams.
1977 – The #1 movie was The Rescuers.
1987 – Vincent Van Gogh's painting, the Le Pont de Trinquetaille, was bought for $20.4 million at an auction in London, England.
1988 – The #1 movie was,"Coming to America," starring Eddie Murphy.
1991 – The #1 song on the Hot 100 Billboard was, "Rush Rush," by  Paula Abdul.
1994 – Camila Mendes, actress known for her role as Veronica in. "Riverdale" was born in Charlottesville, VA.
2007 – Apple Inc. releases its first mobile phone, the iPhone.
2012 – A derecho (wind storm)  sweeps across the eastern United States, leaving at least 22 people dead and millions without power.
2015 – The #1 song according to palyback.fm was, "See You Again," by Wiz Khalifa featuring Charlie Puth.
2020 – Carl Reiner, American actor and director, dies at 98 years old.
Monthly Awareness Observances
June Holidays Shop