All About June 30th
Trivia, Horoscope and Holidays
June 30th Holidays & Observances
International Asteroid Day
Asteroid Day is an annual global event which is held on the anniversary of the Siberian Tunguska event, which is considered by some to be the most harmful known asteroid-related event on Earth in recent history. The United Nations has proclaimed it be observed globally on June 30 every year in its resolution.

National Meteor Watch Day
On June 30th you are encourages to go outside tonight and look up at the sky and watch for meteors.
National OOTD Day
NATIONAL OOTD DAY. (Outfit of the Day)
On June 30, National OOTD Day gives us an opportunity to express ourselves and document our personal style. Fashion and self-expression both play a role in self-confidence. Read More Here.
National Organization for Women Day
On June 30, 1966, the National Organization for Women was founded by a group of activists who wanted to end sex discrimination. Today, the organization remains as a cornerstone of the women's rights movement. 
On June 30, 1966, Betty Friedan wrote three letters on a paper napkin: N O W. She invited fifteen women to her hotel room. Then, Catherine Conroy slid a five-dollar bill onto the table and said, "Put your money down and sign your name." In that moment, the National Organization for Women became a reality. Continue Reading Here.

Social Media Day
World Social Media Day was launched by Mashable on June 30, 2010. It was born as a way to recognize social media's impact on global communication and to bring the world together to celebrate it.

June 30th Horoscope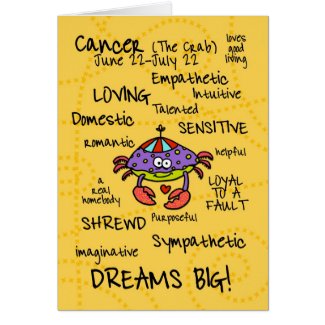 Time period: June 21 – July
Element: Water
Ruling planet: Moon
Symbol: Crab
Birthstones: Moonstone, Emerald, Ruby, Pearl
Lucky Numbers: 2, 3, 15, 20
Personality Traits: Loyal, creative, imaginative, manipulative.
Famous Cancers: Selena Gomez, Elon Musk, Princess Diana, Tom Cruise, Sylvester Stallone, Vin Diesel, Robin Williams, Tom Hanks, George Michael, Nikola Tesla, Malala Yousafzai,
June 30th Trivia
296 – Pope Marcellinus begins his papacy.
1559 – King Henry II of France is mortally wounded in a jousting match against Gabriel, comte de Montgomery.
1912 – The Regina Cyclone, Canada's deadliest tornado event, kills 28 people in Regina, Saskatchewan.
1953 – The first Chevrolet Corvette is produced in Flint, Michigan.
1956 – A TWA Super Constellation and a United Airlines DC-7 collide above the Grand Canyon in Arizona and crash, killing all 128 on board both airliners.
1985 – Michael Phelps, Olympic swimmer is born in Baltimore, MD.
1990 – East Germany and West Germany merge their economies.
1966 – Mike Tyson, American boxer, was born in Ny, NYC.
1984 – Fantasia Barrino, American Idol singer was born in High Point, NC.
Monthly Awareness Observances
Stop by the June Holiday Shop!