All About June 30th
Trivia, Horoscope and Holidays
June 30th Holidays & Observances
June 30th Horoscope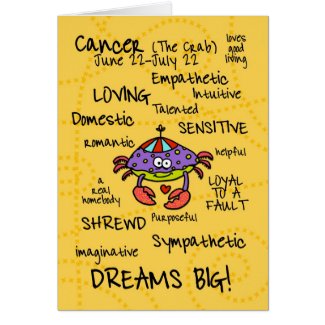 Time period: June 21 – July
Element: Water
Ruling planet: Moon
Symbol: Crab
Birthstones: Moonstone, Emerald, Ruby, Pearl
Lucky Numbers: 2, 3, 15, 20
Personality Traits: Loyal, creative, imaginative, manipulative.
Famous Cancers: Selena Gomez, Elon Musk, Princess Diana, Tom Cruise, Sylvester Stallone, Vin Diesel, Robin Williams, Tom Hanks, George Michael, Nikola Tesla, Malala Yousafzai,
June 30th Trivia
296 – Pope Marcellinus begins his papacy.
1559 – King Henry II of France is mortally wounded in a jousting match against Gabriel, comte de Montgomery.
1912 – The Regina Cyclone, Canada's deadliest tornado event, kills 28 people in Regina, Saskatchewan.
1953 – The first Chevrolet Corvette is produced in Flint, Michigan.
1956 – A TWA Super Constellation and a United Airlines DC-7 collide above the Grand Canyon in Arizona and crash, killing all 128 on board both airliners.
1985 – Michael Phelps, Olympic swimmer is born in Baltimore, MD.
1990 – East Germany and West Germany merge their economies.
1966 – Mike Tyson, American boxer, was born in Ny, NYC.
1984 – Fantasia Barrino, American Idol singer was born in High Point, NC.
Monthly Awareness Observances
Stop by the June Holiday Shop!