All About June 9th
June 9th Holidays
June 9th Zodiac
Gemini is the third astrological sign in the zodiac, originating from the constellation of Gemini.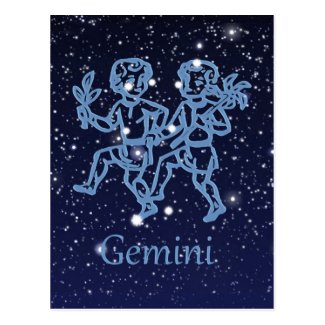 Time period: May 21 – June 21
Element: Air 
Ruling planet: Mercury
Symbol: Twins
Zodiac quality: Mutable
Color: Light-Green, Yellow
Lucky Numbers: 5, 7, 14, 23
Personality Traits:
Strengths: Gentle, affectionate, curious, adaptable, ability to learn quickly and exchange ideas.
Geminis like books and talking a lot and going on trips.
Weaknesses:  Geminis have a nervous energy, they can be inconsistent and have a hard time making up their mind. They don't like routines, they get bored easy and they love being spontaneous.
Famous Geminis:  Johnny Depp, Angelina Joli, Marilyn Monroe, John F. Kennedy, Naomi Cambell, Donald Trump, Kanye West, Tupac Shakir, Prince, North West, Morgan Freeman, Paul  McCartney, Clint Eastwood, Mark Wahlberg, Natalie Portman, Nicole Kidman, Helena Bonham Carter, Lauryn Hill, Judy Garland, Venus Williams, John Wayne, Shia LaBeouf, Micheal J. Fox, Che Guevara, Tim Allen, Rafael Nadal. Vincent Price, Elizabeth Hurley, Bob Hope, Ralph Waldo Emerson, Zachary Quinto, Annette Bening, Greg Kinnear, Greg Kinnear, Anne Heche.
May 9th Trivia
1915 – Les Paul, American guitarist and songwriter was born in Waukesha, Wi.
1928 – R. Geraint Gruffydd, Welsh critic and academic was born.
1934 – Donald Duck makes his debut in The Wise Little Hen.
1953 – The Flint–Worcester F-5 tornado outbreak sequence kills 94 people in Massachusetts.
1961 – Michael J. Fox, actor, was born in Edmonton, Canada.
1968 – U.S. President Lyndon B. Johnson declares a national day of mourning following the assassination of Senator Robert F. Kennedy.
1972 – Severe rainfall causes a dam in the Black Hills of South Dakota to burst, creating a flood that kills 238 people and causes $160 million in damage.
2016 – Davontae Sanford, was released Wednesday after spending eight years in prison — starting when he was 14 — after he was wrongfully convicted for a quadruple murder.  [CNN, CBS News]
2017 – Ousted FBI Director Comey Tells Senate Panel Trump Lied.  [DemocracyNow.org]
2020 – Coronavirus cases continue rising in several US states bringing the total 2,028,031 total cases and deaths to 113,164.
2020 – After his funeral in Houston, Texas, George Floyd will be buried next to his mother.
Don't forget to Order your Father's Day
Cards and Gifts now!