May 31st
Holidays, Trivia and Zodiac
May 31st Holidays
May 31st Zodiac
Gemini is the third astrological sign in the zodiac, originating from the constellation of Gemini.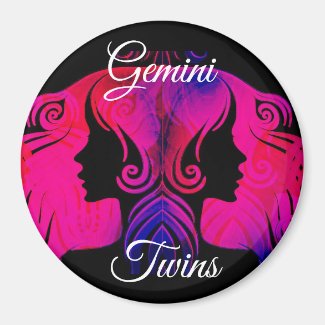 Time period: May 21 – June 21
Element: Air
Ruling planet: Mercury
Symbol: Twins
Zodiac quality: Mutable
Color: Light-Green, Yellow
Lucky Numbers: 5, 7, 14, 23
Personality Traits:
Strengths: Gentle, affectionate, curious, adaptable, ability to learn quickly and exchange ideas.
Geminis like books and talking a lot and going on trips.
Weaknesses:  Geminis have a nervous energy, they can be inconsistent and have a hard time making up their mind. They don't like routines, they get bored easy and they love being spontaneous.
Famous Geminis:  Johnny Depp, Angelina Joli, Marilyn Monroe, John F. Kennedy, Naomi Cambell, Donald Trump, Kanye West, Tupac Shakir, Prince, North West, Morgan Freeman, Paul  McCartney, Clint Eastwood, Mark Wahlberg, Natalie Portman, Nicole Kidman, Helena Bonham Carter, Lauryn Hill, Judy Garland, Venus Williams, John Wayne, Shia LaBeouf, Micheal J. Fox, Che Guevara, Tim Allen, Rafael Nadal. Vincent Price, Elizabeth Hurley, Bob Hope, Ralph Waldo Emerson, Zachary Quinto, Annette Bening, Greg Kinnear, Greg Kinnear, Anne Heche.
May 31st Trivia
455 – Emperor Petronius Maximus is stoned to death by an angry mob while fleeing Rome.
1578 – King Henry III lays the first stone of the Pont Neuf (New Bridge), the oldest bridge of Paris, France.
1790 – The United States enacts its first copyright statute, the Copyright Act of 1790.
1866 – John Ringling, American entrepreneur; one of the founders of the Ringling Brothers Circus is born.
1887 – Saint-John Perse, French poet and diplomat, Nobel Prize laureate (d. 1975) is born.
1889 – Over 2,200 people die after a dam fails and sends a 60-foot (18-meter) wall of water over the town of Johnstown, Pennsylvania in the – Johnstown Flood.
1943 – Joe Namath, American football player, sportscaster, and actor was born.
1962 – Corey Hart, Canadian singer-songwriter and producer, known for his song, "I wear my sunglasses at night, was born.
1977 – The Trans-Alaska Pipeline System is completed.
2017 – This is the President Donald Trump did his infamous, "covfefe" Tweet.
Shop Father's Day on Amazon