All About November 12th
Holidays, Horoscope and Trivia
November 12th Holidays
November 12th Zodiac Sign
See who you are compatible with, what your colors are, what personality traits you might have and which famous celebrities share your Zodiac sign.
If you were born today then you are a Scorpio.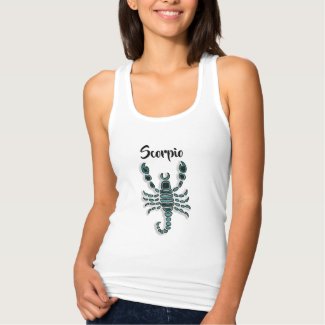 Date range: October 23 – November 21 (Occasionally Nov 22 falls into Scorpio too.)
Element: Water
Quality: Fixed
Color: Scarlet, Red, Rust
Day: Tuesday
Ruler: Pluto, Mars
Greatest Overall Compatibility: Taurus, Cancer
Lucky Numbers: 8, 11, 18, 22
Personality Traits:  Smart, resourceful, very brave, passionate, but can be really stubborn, jealous, sometimes even violent and doesn't trust many people.
Famous Scorpios: Leonardo DiCaprio, Demi Moore, Anne H
What do these people all have in common?
November 12th Trivia
1815 – Elizabeth Cady Stanton was an American suffragist, social activist, abolitionist, and leading figure of the early women's rights movement was born in Johnstown, NY.

William Heffelfinger

1892 – William Heffelfinger becomes the first professional American football player on record, participating in his first paid game for the Allegheny Athletic Association.
1912 – The frozen bodies of Robert Scott, a British Royal Navy Officer,  and his men are found on the Ross Ice Shelf in Antarctica.
1928 – SS Vestris sinks approximately 200 miles (320 km) off Hampton Roads, Virginia, killing at least 110 passengers.
1929 – Grace Kelly, Film actress and Princess of Monaco, was born in  Philadelphia, PA.
1934 – Charles Manson, notorious American criminal and serial killer was born in Cincinnati, Ohio.
1945 – Neil Young, Canadian singer-songwriter was born in Toronto, Canada.
1958 – A team of rock climbers led by Warren Harding completes the first ascent of The Nose on El Capitan in Yosemite Valley.
1970 – Tonya Harding,  notorious American figure skater was born in , Portland, OR. 
1979 –  In response to the hostage situation in Tehran, US President Jimmy Carter orders a halt to all petroleum imports into the United States from Iran.
1980 – The NASA space probe Voyager I makes its closest approach to Saturn and takes the first images of its rings.
1980 – Ryan Gosling, Canadian actor was born in London, Canada.
1981 – Mission STS-2, launches  the Space Shuttle Columbia, making it the first time a manned spacecraft is launched into space two times.
1982 – Anne Hathaway, American actress was born in  New York City, NY.
1990 – Tim Berners-Lee publishes a formal proposal for the World Wide Web.
1997 – Ramzi Yousef is found guilty of masterminding the 1993 World Trade Center bombing.
1999 – The 7.2 Mw Düzce earthquake shakes northwestern Turkey with a maximum Mercalli intensity of IX (Violent) killing at least 845 people,
2001 – American Airlines Flight 587,  en route to the Dominican Republic, crashes minutes after taking off from John F. Kennedy International Airport, killing all 260 on board and five on the ground in New York City.
2017 – The 7.3 Mw Kermanshah earthquake strikes Iran–Iraq border with a maximum Mercalli intensity of VIII killing at least 410 people,
Thank you to our sources for info and graphics: Pixabay, Checkiday and Wiki.
Personalized Christmas Ornaments