All About November 23rd
Holidays, Horoscope and Trivia
November 23rd Holidays

November 23rd Zodiac Sign is Sagittarius
See who you are compatible with, what your colors are, what personality traits you might have and which famous celebrit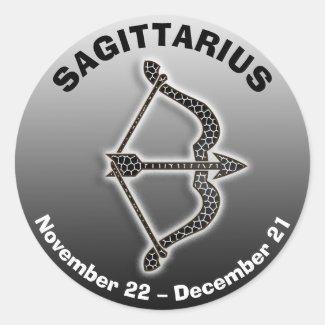 ies share your Zodiac sign.
If you were born today then you are a Sagittarius.
Time period: November 22 – December 21
Element: Fire
Ruling planet: Jupiter
Symbol: Archer
Birthstones: Topaz, Turquoise, Tanzanite, Zircon, Citrine
Famous Sagittariuses:  Scarlett Johansson, Hailey Baldwin, Jaime Lee Curtis, Nicki Minaj, Brad Pitt, Taylor Swift, Katie Holmes, Miley Cyrus, Bruce Lee,  Frank Sinatra, Ozzy Osborne, Nostradamus, Walt Disney, Woody Allen and Mark Twain.
November 23rd Trivia
1733 – The 1733 slave insurrection, which lasted months started, 150 slaves revoliting against their owners. The Akwamu slaves captured the fort in Coral Bay and took control of most of the island.
1889 – The first jukebox goes into operation at the Palais Royale Saloon in San Francisco.
1924 – New York Times prints that Edwin Hubble's discovery that the Andromeda "nebula" is actually another island galaxy far outside of our own Milky Way.
1936 – Life magazine is reborn as a photo magazine and enjoys instant success.
1960 – Robin Roberts, American broadcaster on the tv show, "Good Morning America" was born in Tuskegee, AL.
1963 –  BBC broadcasts the very first episode of An Unearthly Child, the first story from the first series of Doctor Who, which is now the world's longest running science fiction drama.         
1980 – The song, "Lady" by Kenny Rogers was the #1 song on the Billboards.
1991 – The #1 song on the Hot 100 Billboard was, "When A Man Loves A Woman," by  Michael Bolton.
1992 – Miley Cyrus, American singer-songwriter and daughterof Billy Ray Cyrus, was born in  Franklin, TN
1992 – The first smartphone, the IBM Simon, is introduced at COMDEX in Las Vegas, Nevada.
1996 – Anna Yanovskaya, Russian ice dancer was born.
2005 – Ellen Johnson Sirleaf is elected president of Liberia and becomes the first woman to lead an African country.
Thank you to our sources for info: Checkiday, Pixabay and Wiki.