All About November 24th
Holidays, Horoscope and Trivia
November 24th Holidays
November 24th Zodiac Sign is Sagittarius
See who you are compatible with, what your colors are, what personality traits you might have and which famous celebrities share your Zodiac sign.
If you were born today then you are a Sagittarius.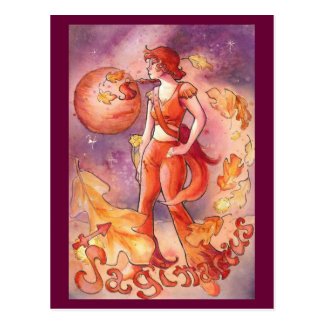 Time period: November 22 – December 21
Element: Fire
Ruling planet: Jupiter
Symbol: Archer
Birthstones: Topaz, Turquoise, Tanzanite, Zircon, Citrine
Famous Sagittariuses:  Scarlett Johansson, Hailey Baldwin, Jaime Lee Curtis, Nicki Minaj, Brad Pitt, Taylor Swift, Katie Holmes, Miley Cyrus, Bruce Lee,  Frank Sinatra, Ozzy Osborne, Nostradamus, Walt Disney, Woody Allen and Mark Twain.
November 24th Trivia
1877 – Anna Sewell's animal welfare novel Black Beauty is published.
1932 – In Washington, D.C., the FBI Scientific Crime Detection Laboratory (better known as the FBI Crime Lab) officially opens
1963 – Jack Ruby shoots and kills Lee Harvey Oswald, the assassin of President John F. Kennedy.
1970 – The top song on the billboards for contemporary rock was, "We've Only Just Begun," by the Carpenters."
1971 – A hijacker calling himself Dan Cooper parachutes from a Northwest Orient Airlines plane over the state of Washington  with $200,000 in ransom money never to be seen again.
1974 – Donald Johanson and Tom Gray discover the 40% complete Australopithecus afarensis skeleton, which they nicknamed "Lucy" after The Beatles song "Lucy in the Sky with Diamonds", in the Awash Valley of Ethiopia's Afar Depression.
1977 – Colin Hanks, American actor and son of Tom Hanks was born in Sacramento, CA.
1978 – Katherine Heigl, American actress was born in Washington, DC.
1982 – Barack Obama, Sr., Kenyan economist and academic, father of Barack Obama, 44th Pr passes away.
1991 – We lost Queen's Freddie Mercury to bronchial pneumonia resulting from AIDS.
2000 – The song, "With Arms Wide Open" by  Creed was the #1 song on the top 40 billboard.
2016 – Florence Henderson, American actress, singer and television personality known for her role as Carole, the mom on the tv series, "The Brady Bunch," passes away at 82 years old of heart failure.
Thank you to our sources for info and graphics Wiki, Pixabay and Checkiday.