All About November 26th – Holidays, Horoscope and History

All About November 26th
Holidays, Horoscope and Trivia
November 26th Holidays
Good Grief Day
Good Grief Day, honors cartoonist Charles M. Schulz on his birthday which was on November 26th, 1922 in Minneapolis, MN. His cartoon "Peanuts" ran from October 2, 1950, until February 13, 2000. We all love Charlie Brown! And Snoopy! And Linus! And Lucy! And Woodstock! But especially, Pig Pen!

National Cake Day
Today, November 26th is National Cake Day, so go to social media and post all your favorite cake recipes! Then get the family together and bake a cake today. Here's a recipe to help you get started: Triple Chocolate Layered Cake.
November 26th Zodiac Sign is Sagittarius
See who you are compatible with, what your colors are, what personality traits you might have and which famous celebrities share your Zodiac sign.
If you were born today then you are a Sagittarius.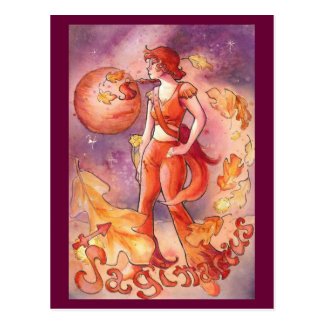 Time period: November 22 – December 21
Element: Fire
Ruling planet: Jupiter
Symbol: Archer
Birthstones: Topaz, Turquoise, Tanzanite, Zircon, Citrine
Famous Sagittariuses:  Scarlett Johansson, Hailey Baldwin, Jaime Lee Curtis, Nicki Minaj, Brad Pitt, Taylor Swift, Katie Holmes, Miley Cyrus, Bruce Lee,  Frank Sinatra, Ozzy Osborne, Nostradamus, Walt Disney, Woody Allen and Mark Twain.
November 26th Trivia
1789 – A national Thanksgiving Day is observed in the United States as proclaimed by President George Washington at the request of Congress.
1842 – The University of Notre Dame is founded.
1863 – United States President Abraham Lincoln proclaims November 26 as a national  Thanksgiving Day, to be celebrated annually on the final Thursday of November.
1917 – The National Hockey League is formed.
1922 – Howard Carter and Lord Carnarvon  enter the tomb of Pharaoh Tutankhamun makign them the first people to see it in over 3000 years.
1939 – Tina Turner, American-Swiss singer was born in Nutbush, TN.
1942 – Casablanca, the movie starring Humphrey Bogart and Ingrid Bergman, premieres in New York City.
1970 – In Basse-Terre, Guadeloupe, 1.5 inches of rain fall in a minute, the heaviest rainfall ever recorded.
1975 – DJ Khaled, record producer was born in New Orleans, LA.
1986 – The trial of John Demjanjuk, accused of committing war crimes as a guard at the Nazi Treblinka extermination camp, starts in Jerusalem.
1988 – The song, " Bad Medicine" by  Bon Jovi was the #1 song of the Music Billboard.
2003 – The Concorde makes its final flight, over Bristol, England.
2011 – The Mars Science Laboratory launches to Mars with the Curiosity Rover.
2021 – A new variant of Covid-19 called Omicron is announced by WHO today. It is worrisome because the mutations make it easily spread and easy to get more than once. [CNBC]
Thank you to our sources for info: Wiki, Pixabay and Checkiday.