All About November 27th
Holidays, Horoscope and Trivia
November 27th Holidays
November 27th Zodiac Sign is Sagittarius
See who you are compatible with, what your colors are, what personality traits you might have and which famous celebrities share your Zodiac sign.
If you were born today then you are a Sagittarius.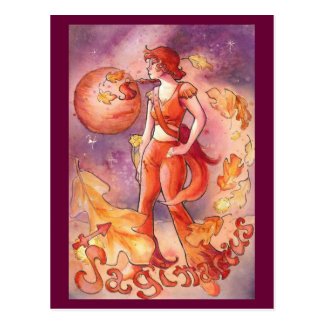 Time period: November 22 – December 21
Element: Fire
Ruling planet: Jupiter
Symbol: Archer
Birthstones: Topaz, Turquoise, Tanzanite, Zircon, Citrine
Famous Sagittariuses:  Scarlett Johansson, Hailey Baldwin, Jaime Lee Curtis, Nicki Minaj, Brad Pitt, Taylor Swift, Katie Holmes, Miley Cyrus, Bill Nye, Bruce Lee,  Jimi Hendrix, Frank Sinatra, Ozzy Osborne, Nostradamus, Walt Disney, Woody Allen and Mark Twain.
What do these three have in common?
November 27th Trivia
176 – Emperor Marcus Aurelius grants his son Commodus the rank of "Imperator" and makes him Supreme Commander of the Roman legions.
1924 – In New York City, the first Macy's Thanksgiving Day Parade is held.
1942 – Jimi Hendrix, American signer and  guitarist was born in Seattle, WA.
1949 – Bruce Lee, Actor and Martial Arts Expert, was born in  San Francisco, CA.
1955 – Bill Nye the Science Guy was born in Washington, D.C..
1963 – Fisher Stevens, American actor was born in Chicago, Il.
1964 – Robin Givens, American television actress was born in New York City, NY,
1968 – Penny Ann Early became the first woman to play major professional basketball, for the Kentucky Colonels in an ABA game against the Los Angeles Stars.
1971 – The Soviet space program's Mars 2 orbiter releases a descent module and even though it sadly malfunctioned and crashed, it was  the first man-made object to reach the surface of Mars.
1973 –  The United States Senate votes 92–3 to confirm Gerald Ford as Vice President of the United States.
1981 – The song, "Physical, " by  Olivia Newton-John was #1 in the Top 100 Billboard charts. 
1984 – The tv show, "Dynasty" on tv network ABC was the top show.
1999 – The #1 movie was, "Toy Story," grossing  $57,388,839.
2000 – The song, "With Arms Wide Open," by  Creed was the #1 song on the Top 40 Billboard charts.
2001 – A hydrogen atmosphere is discovered on the extrasolar planet Osiris by the Hubble Space Telescope, the first atmosphere detected on an extrasolar planet.
2015 –  An active shooter inside a Planned Parenthood facility in Colorado Springs, Colorado, shoots  four policemen, one fatally, kills two civilians and injures six.  He later surrendered.
2015 – Garrett Swasey, American figure skater, coach and police officer was shot and fatally wounded in the Planned Parenthood shooting.
Thank you to our sources for info and graphics, Wiki, Pixabay and Checkiday.