All About November 28th
Holidays, Horoscope and Trivia
November 28th Holidays
November 28th Zodiac Sign is Sagittarius
See who you are compatible with, what your colors are, what personality traits you might have and which famous celebrities share your Zodiac sign.
If you were born today then you are a Sagittarius.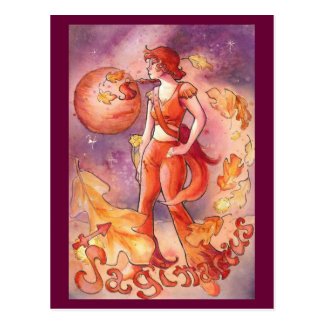 Time period: November 22 – December 21
Element: Fire
Ruling planet: Jupiter
Symbol: Archer
Birthstones: Topaz, Turquoise, Tanzanite, Zircon, Citrine
Famous Sagittariuses:  Scarlett Johansson, Hailey Baldwin, Jaime Lee Curtis, Nicki Minaj, Brad Pitt, Taylor Swift, Katie Holmes, Miley Cyrus, Bill Nye, Bruce Lee,  Jimi Hendrix, Frank Sinatra, Ozzy Osborne, Nostradamus, Walt Disney, Woody Allen and Mark Twain.
Personalized Christmas Day Cards
November 28th Trivia
1811 – Beethoven's Piano Concerto No. 5 in E-flat major, Op. 73, premieres at the Gewandhaus in Leipzig.
1814 – The Times of London becomes the first newspaper to be produced on a steam-powered printing press.
1895 – The first American automobile race takes place over the 54 miles from Chicago's Jackson Park to Evanston, Illinois. Frank Duryea wins in approximately 10 hours.
1908 – A mine explosion in Marianna, Pennsylvania, kills 154 men, leaving only one survivor
1919 – Lady Astor is elected as a Member of the Parliament of the United Kingdom as the first woman to sit in the House of Commons.
1925 – The Grand Ole Opry begins broadcasting in Nashville, Tennessee, as the WSM Barn Dance.
1929 –  Berry Gordy, American record executive was born in  Detroit, MI.
1950 – Ed Harris, American actor, was born in Englewood Hospital and Medical Center, Englewood, NJ.
1961 – Martin Clunes, Actor known for his roles in shows such as Doc Martin, was born in Wimbledon, London, United Kingdom.
1962 – Jon Stewart, 

American comedian was born in New York City, NY.

1986 –  The #1 song on the Hot 100  Billboards was, "Human" by  The Human League.
1987 – Karen Gillan, Actress who played Amy Pond, companion to the Eleventh Doctor,  on the BBC show Dr Who, was born in Inverness, United Kingdom.
1993 – Bryshere Y. Gray, Singer, rapper and actor known for his role as Hakeem Lyon in the series, "Empire," was born in Philadelphia, PA.
2005 –  The #1 song on the Hot 100 Billboards was, "Run It!" by  Chris Brown.
2014 – Dale Armstrong, Canadian race car driver passes away at age 73, from complications of Sarcoidosis in his home.
Thank you to our sources for info and graphics: Wiki, Pixabay and Checkiday.