All About November 29th – Holidays, Horoscope and History

All About November 29th
Holidays, Horoscope and Trivia
Happy November 29th to you! If it happens to be your birthday then Happy Birthday too! Thanks for stopping by. Today we will talk about all things November 29th. We will start with the day's holidays and observances and the history behind them. Then we will move on to talk about the day's horoscope sign, which is Sagittarius, and it's traits. Then we will list the day's historical events, inventions, popular movies and songs throughout the years, famous birthdays  and other random trivia. Hope you find it interesting!
November 29th Holidays
Customer is Wrong Day
On November 29th you are allowed to ditch the motto that the customer is always right. But let's face it, no one wants to get fired so just "think it" and don't "say it" out loud.
Electronic Greeting Card Day
On November 29th you are encouraged to send someone a nice message through an electronic greeting card. Make someone's day with a small act of kindness.
International Day of Solidarity with the Palestinian People
On November 29th the aim is to educate the public and support a peaceful settlement of the Israeli-Palestinian conflict by bringing together diplomats, journalists, media experts and youth representatives from Israel, Palestine, Europe, United States and other parts of the world to discuss a variety of media-related issues and trends connected to the Israel-Palestine conflict. Learn more at https://www.un.org/en/observances/international-day-of-solidarity-with-the-palestinian-people.
National Chocolates Day
On November 29th you are encouraged to eat some chocolates! Buy a box of Fannie Mays or maybe some Ghirardelli squares, yum! Whatever kind is your favorite, enjoy some!
National Lemon Cream Pie Day
On November 29th you are urged to try to make yourself a Lemon Cream Pie! Here is a recipe to help you get started! https://www.melskitchencafe.com/luscious-lemon-cream-pie/
National Square Dance Day
Today on November 29th we celebrate that folk dance where we spin your partner around and Do-si-do! So get your dance on today! Are you a fan or square dancing?
Throw Out Your Leftovers Day
Ok folks, Thanksgiving is over and time to move to other holidays. Clean out your frig and get rid of all those leftovers today!
Memes to Share on Social Media
November 29th Zodiac Sign is Sagittarius
See who you are compatible with, what your colors are, what personality traits you might have and which famous celebrities share your Zodiac sign.
If you were born today then you are a Sagittarius.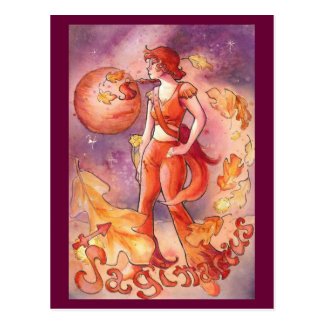 Time period: November 22 – December 21
Element: Fire
Ruling planet: Jupiter
Symbol: Archer
Birthstones: Topaz, Turquoise, Tanzanite, Zircon, Citrine
Famous Sagittarius's:  Scarlett Johansson, Hailey Baldwin, Jaime Lee Curtis, Nicki Minaj, Brad Pitt, Taylor Swift, Katie Holmes, Miley Cyrus, Bill Nye, Bruce Lee,  Jimi Hendrix, Frank Sinatra, Ozzy Osborne, Nostradamus, Walt Disney, Woody Allen and Mark Twain.
November 29th Trivia
1877 – Thomas Edison demonstrates his phonograph for the first time.
1898 – C. S. Lewis, British writer and theologian. was born in Belfast.
1929 – U.S. Admiral Richard E. Byrd leads the first expedition to fly over the South Pole.
1955 – Howie Mandel, Canadian comedian was born in Toronto, Canada.
1961 – Mercury-Atlas 5 Mission:  launches Enos, a chimpanzee, into space in where he  orbits the Earth twice and splashes down off the coast of Puerto Rico.
1963 – U.S. President Lyndon B. Johnson establishes the Warren Commission to investigate the assassination of President John F. Kennedy.
1964 – Don Cheadle, American actor was born in Kansas City, MO.
1977 – Chadwick Boseman, American actor was born in  Anderson, SC.
1988 – The song, "Bad Medicine" by  Bon Jovi was the #1 song on the Billboard charts.
2014 – Reality TV star  Snooki marries  Jionni LaValle at St. Rose of Lima Catholic Church in East Hanover, New Jersey.
2017 – Jim Nabors, American actor, singer and comedian known for his role as Gomer Pyle,  died at his Honolulu, Hawaii, at age 87.
Thank you to our sources for info and graphics, Wiki, Pixabay and Checkiday.