All About November 30th – Holidays, Horoscope and History

All About November 30th
Holidays, Horoscope and Trivia
Hello and welcome to Time for the Holidays! Today we will go over all the holidays and observations that take place on November 30th and the history and purpose behind them. Then we will list the day's horoscope sign which is Sagittarius, and it's traits. Then we will move on to the day's history, famous birthdays, popular songs and movies and other random trivia.
November 30th Holidays
Cities for Life Day
Cities for Life Day is a worldwide festivity that supports the abolition of the death penalty.

Computer Security Day
November 30th promotes awareness for the best practices in Information Security and learn about cyber security issues. Learn more at https://www.cybertalk.org/national-computer-security-day/.

National Mason Jar Day
Whether you use mason jars for drinking, for canning, for crafts or decorations, today on November 30th we celebrate this awesome invention! This wonderful day was founded by  Unboxing the Bizarre, Learn more about the history of this holiday at https://unboxingthebizarre.blog/our-proclaimed-national-holiday/.
National Methamphetamine Awareness Day
November 30th. Learn more about this day at https://pathwaysrecovery.com/blog/national-methamphetamine-awareness-day/.
National Mousse Day
Chocolate Mousse may be one of the best creations in the culinary world ever to be made, so today on November 20th we celebrate it. Here is a recipe for you to try out. https://www.recipetineats.com/chocolate-mousse/
National Stay at Home Because You're Well Day
Another funny holiday created by Tom and Ruth Roy. They want you to call in and do something fun day! Take advantage of being well and have a fun free from work day!
Perpetual Youth Day
Perpetual Youth Day is to honor of Dick Clark's birthday. Dick Clark hosted a local television show called Bandstand which captured the youth demographic.

Memes to Share on Social Media
November 30th Zodiac Sign is Sagittarius
See who you are compatible with, what your colors are, what personality traits you might have and which famous celebrities share your Zodiac sign.
If you were born today then you are a Sagittarius.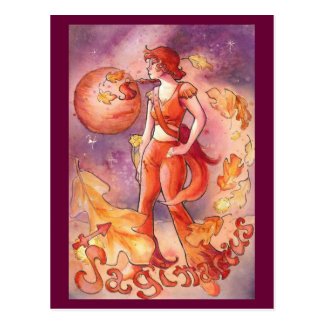 Time period: November 22 – December 21
Element: Fire
Ruling planet: Jupiter
Symbol: Archer
Birthstones: Topaz, Turquoise, Tanzanite, Zircon, Citrine
Famous Sagittariuses:  Scarlett Johansson, Hailey Baldwin, Jaime Lee Curtis, Nicki Minaj, Brad Pitt, Taylor Swift, Katie Holmes, Miley Cyrus, Bill Nye, Bruce Lee,  Jimi Hendrix, Frank Sinatra, Ozzy Osborne, Nostradamus, Walt Disney, Woody Allen and Mark Twain.
What do all these people have in common?
<
e
November 30th Trivia
1835 – Mark Twain, American writer was born in Florida, Mo.
1872 – The first international football match takes place at Hamilton Crescent, Glasgow, between Scotland and England.
1874 – Winston Churchill, Former British Prime Minister was born in  Blenheim Palace, United Kingdom.
1874 – Lucy Maud Montgomery, Canadian Author who published as L. M. Montgomery, was a best known for a series of novels beginning in 1908 with Anne of Green Gables was born in  New London, Prince Edward Island, Canada.
1929 – Dick Clark, American radio personality was born in Mount Vernon, NY.
1934 – The LNER Class A3 4472 Flying Scotsman becomes the first steam locomotive to be authenticated as reaching 100 mph.
1937 – Ridley Scott, Film director was born in  South Shields, United Kingdom.
1955 – Billy Idol, English Musician was born in  Stanmore, United Kingdom.
1958 – The song, "It's Only Make Believe" by  Conway Twitty was #1 on the the Hot 100 Billboard Charts.
1965 – Ben Stiller, American actor and comedian was born in  New York City, NY.
1978 – Clay Aiken, American singer who became famous after coming in second place on tv series, "American Idol," was born in Raleigh, NC.
1979 – Pink Floyd's album The Wall is released.
1984 – The song, " Wake Me Up Before You Go-Go" by  Wham! was the #1 song on the Hot 100 Billboard charts.
1985 – Chrissy Teigen, American model was born in Delta, Utah.
1996 – Tiny Tim, American singer and ukulele player passes away in Minneapolis of a heart attack, an hour after performing his trademark song, "Tip Toe Through the Tulips."
1998 – Exxon and Mobil sign a US$73.7 billion agreement to merge, thus creating ExxonMobil, the world's largest company.
2001 – Gary Ridgway was apprehended and charged with four murders as the Green River Killer.
2013 – Paul Walker, American actor and producer dies in a car crash after a collision going over 100 mph.
2018 – George Bush, 41st US President, passes away at 94 at his home in Houston,
Tx.
# 1 Song on November 30th in 1984
On this day, November 30th we said good bye to…
Thank you to our sources for info and graphics, Wiki, Pixabay and Checkiday.
Cute Personalized Christmas Ornaments