All About October 23rd
Holidays, Horoscope and Trivia
October 23rd Holidays
Here is a list of today's quirky, silly and weird holidays for October 23rd.
National Boston Cream Pie Day
On October 23rd we celebrate Boston Cream Pie! Boston Cream Pie was created In 1856, at Boston's Parker House Hotel, by French chef Monsieur Augustine Francois Anezin. In 1996, Massachusetts declared the Boston Cream Pie their official dessert.
National Canning Day
October 23rd – Canning is a method of food preservation in which food is processed and sealed in an airtight container which should preserve the food for up to five years.
National iPod Day
Apple introduced the iPod on October 23, 2001. It changed the way we listened to music forever. So today, we celebrate iPods.

National Mole Day
Mole Day is celebrated every year on October 23rd from 6:02 AM to 6:02 PM. It commemorates Avogadro's Number (6.02 x 10²³), which is a basic measuring unit in chemistry. Mole Day was created as a way to encourage interest in chemistry.

National Slap Your Irritating Co-Worker Day
October 23rd encourages you to slap your irritating co-worker, but really, just think about it, dream about it, but don't really do it.
Swallows Depart from San Juan Capistrano Day
On October 23rd, we celebrate the yearly migration of the Swallows as they depart from San Juan Capistrano. 

TV Talk Show Host Day
Today was created for all of us to stop and show some appreciation for TV talk Show Hosts. It falls on October 23rd, Johnny Carson's birthday. Do you have a favorite?
October 23rd Zodiac Sign is Scorpio
See who you are compatible with, what your colors are, what personality traits you might have and which famous celebrities share your Zodiac sign.
If you were born today then you are a Scorpio.
Date range: October 23 – November 21 (Occasionally Nov 22 falls into Scorpio too.)
Element: Water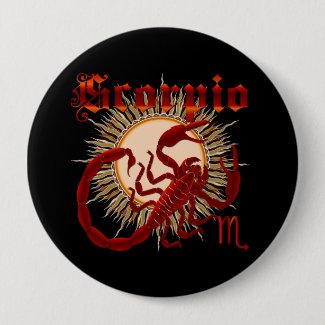 Quality: Fixed
Color: Scarlet, Red, Rust
Day: Tuesday
Greatest Overall Compatibility: Taurus, Cancer
Lucky Numbers: 8, 11, 18, 22
Personality Traits:  Smart, resourceful, very brave, passionate, but can be really stubborn, jealous, sometimes even violent and doesn't trust many people.
October 23rd Trivia
Famous birthdays, historical events and just small tidbits of random trivia for October 22nd.
1812 – Claude François de Malet, a French general, begins a conspiracy to overthrow Napoleon Bonaparte.   
1850 – The first National Women's Rights Convention begins in Worcester, Massachusetts, United States.
1911 – First use of aircraft in war: Italo-Turkish War: An Italian pilot takes off from Libya to observe Turkish army lines.
1925 – Johnny Carson, American television host of The Tonight Show was born in Corning, IA.
1942 – Michael Crichton, American author, screenwriter, director, producer was born.
1956 – Dwight Yoakam, American singer-songwriter for country music was born in  Pikeville, KY.
1957 – Christian Dior, French fashion designer, founded S.A. passes away from a heart attack.
1959 – Nancy Grace, American commentator was born in Macon, GA.           
1959 – "Weird Al" Yankovic, American singer-songwriter, comedian, actor was born.
1969 – Sanjay Gupta, Neurosurgeon and news commentator was born in Novi, MI.
1976 – Ryan Reynolds, Canadian actor was born in Vancouver, Canada.
1984 – Meghan McCain, American columnist and daughter of Senator John McCain was born in Phoenix, AZ.
1986 – Emilia Clarke, English Actress was born in London, United Kingdom.
2001 – Apple announces the first iPod Player.
2004 – A powerful earthquake and its aftershocks hit Niigata Prefecture in northern Japan, killing 35 people, injuring 2,200, and leaving 85,000 homeless or evacuated.
2015 – The lowest sea-level pressure in the Western Hemisphere, and the highest reliably-measured non-tornadic sustained winds, are recorded in Hurricane Patricia, which strikes Mexico hours later, killing at least 13 and causing over $280 million in damages.
Thank you to our sources for info and graphics: Wiki, Checkiday and Pixabay.
We have Halloween cards, invitations, stickers, plates, napkins, confetti and other fun party supplies!