All About October 24th
Holidays, Horoscope and Trivia
October 24th Holidays
40-Hour Work Week Day
In 1866,  the National Labor Union asked Congress to pass a law mandating the eight-hour workday. Though their efforts failed, they inspired Americans across the country to support labor reform over the next few decades. On October 24, 1940, The Fair Labor Standards Act went into effect limiting the workweek to 40 hours.

Black Thursday
Black Thursday was the infamous day in stock market history when on October 24, 1929, the market opened 11% lower than the previous day's close, and panicked selling ensued throughout a day of heavy trading.

Food Day
The Center for Science in the Public Interest (CSPI) initiated National Food Day 2011. This day aims to encourage healthy sustainable foods. 

National Good and Plenty Day
October 24th is National Good & Plenty Day, celebrating the oldest branded candy in the U.S. The pink and black licorice candies were first produced by the Quaker City Confectionery Company of Philadelphia, Pennsylvania, in 1893. After changing owners several times it is now owned by Hershey Foods,

Take Back Your Time Day
Learn more about this day athttps://www.takebackyourtime.org/.
National Bologna Day
October 24th encourages you to make an old fashioned bologna sandwich.
United Nations Day
United Nations Day is an annual commemorative day, reflecting the official creation of the United Nations on October 24th, 1945.

World Development Information Day
General Assembly in 1972 established World Development Information Day to draw the attention of the world to development problems and the need to strengthen international cooperation to solve them (resolution 3038 (XXVII)). https://www.un.org/en/observances/development-information-day

World Polio Day
October 24th, World Polio Day aims to bring attention to the efforts to eradicate Polio.
October 24th Zodiac Sign
See who you are compatible with, what your colors are, what personality traits you might have and which famous celebrities share your Zodiac sign.
If you were born today then you are a Scorpio.
Date range: October 23 – November 21 (Occasionally Nov 22 falls into Scorpio too.)
Element: Water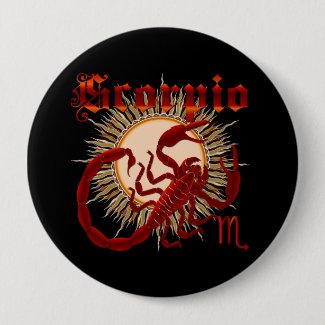 Quality: Fixed
Color: Scarlet, Red, Rust
Day: Tuesday
Greatest Overall Compatibility: Taurus, Cancer
Lucky Numbers: 8, 11, 18, 22
Personality Traits:  Smart, resourceful, very brave, passionate, but can be really stubborn, jealous, sometimes even violent and doesn't trust many people.
Famous Scorpios: Leonardo DiCaprio, Anne Hathaway, Ryan Gosling, Christopher Columbus,  Bill Gates, Pablo Picasso Julia Roberts, Hillary Clinton, Caitlyn Jenner, Whoopi Goldberg, Marie Curie, Condoleezza Rice.
October 24th Trivia
1590 – John White, the governor of the second Roanoke Colony, returns to England after an unsuccessful search for the "lost" colonists. Read more about the Lost Colony of Roanoke here.
1851 – William Lassell discovers the moons Umbriel, and Ariel, orbiting Uranus.
1857 – Sheffield F.C., the world's oldest association football club still in operation, is founded in Sheffield, England.
1861 – The first transcontinental telegraph line across the United States is completed.
1901 – Annie Edson Taylor becomes the first person to go over Niagara Falls in a barrel and survive.
1902 – Guatemala's Santa María Volcano begins to erupt, becoming the third-largest eruption of the 20th century.
1911 – Orville Wright remains in the air nine minutes and 45 seconds in a Wright Glider at Kill Devil Hills, North Carolina.
1926 – Harry Houdini's last performance takes place at the Garrick Theatre in Detroit.
1929 – The Wall Street Crash of 1929 also known as "Black Thursday" stock market crash on the New York Stock Exchange.
1931 – The George Washington Bridge, spanning the Hudson River in New York City opens to public traffic. 
1945 – Founding of the United Nations happens with the hope or creating an international order.
1946 – A camera on board the V-2 No. 13 rocket takes the first photograph of earth from outer space.
1975 – In Iceland, 90% of women take part in a national strike, refusing to work in protest of gaps in gender equality.
1986 – Drake, Canadian rapper was born in Toronto, Canada.
1992 – The Toronto Blue Jays become the first Major League Baseball team based outside the United States to win the World Series.
1998 – Launch of Deep Space 1 comet/asteroid mission.
2002 – Police arrest spree killers John Allen Muhammad and Lee Boyd Malvo, ending the Beltway sniper attacks in the area around Washington, D.C.
2017 –  Fats Domino, American pianist and singer-songwriter passes away.
2017 – Robert Guillaume, American actor, known for his role as Isaac Jaffe on Sports Night and as Benson in the television series Soap and the spin-off Benson, and for voicing the mandrill Rafiki in The Lion King.
2021 – Friends actor James Michael Tyler who played the funny character Gunther,  dies aged 59, after a battle with prostate cancer. [CNN]
Thank you to our sources for info and  graphics Wiki Pixabay and Checkiday.