All About October 26th
Holidays, Horoscope and Trivia
October 26th Holidays
Horseless Carriage Day
National Day of the Deployed
National Mincemeat Day
National Mule Day
World Lemur Day
National Pumpkin Day
Worldwide Howl at the Moon Night
October 26th Zodiac Sign
See who you are compatible with, what your colors are, what personality traits you might have and which famous celebrities share your Zodiac sign.
If you were born today then you are a Scorpio.
Date range: October 23 – November 21 (Occasionally Nov 22 falls into Scorpio too.)
Element: Water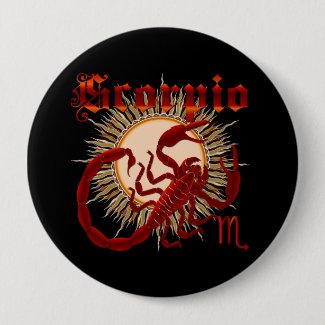 Quality: Fixed
Color: Scarlet, Red, Rust
Day: Tuesday
Ruler: Pluto, Mars
Greatest Overall Compatibility: Taurus, Cancer
Lucky Numbers: 8, 11, 18, 22
Personality Traits:  Smart, resourceful, very brave, passionate, but can be really stubborn, jealous, sometimes even violent and doesn't trust many people.
Famous Scorpios: Leonardo DiCaprio, Anne Hathaway, Ryan Gosling, Christopher Columbus,  Bill Gates, Pablo Picasso Julia Roberts, Hillary Clinton, Caitlyn Jenner, Whoopi Goldberg, Marie Curie, Condoleezza Rice.
What do all these people have in common?
October 26th Trivia
1861 – The Pony Express officially ceases operations.
1863 – The Football Association is formed at the Freemasons' Tavern in London.
1944 – Princess Beatrice of the United Kingdom passed away in her sleep at age 87.
1945 – Jaclyn Smith, American actress, one of the "Charlie's Angels," was born in Houston,  Texas.
1946 – Pat Sajak, "Wheel of Fortune" talk show host was born in Chicago, Il.
1956 – Rita Wilson, American actress and wife of Tom Hanks was born in Los Angeles, CA.
1957 – Hillary Clinton, Former First Lady of the United States was born in Chicago, Il.
1958 – Pan American Airways makes the first commercial flight of the Boeing 707 from New York City to Paris, France.
1961 – Dylan McDermott. American actor was born in Waterbury, CT.
1967 – Keith Urban, New Zealand singer-songwriter, guitarist was born in Whangarei, New Zealand.
1973 – Seth MacFarlane, American actor was born in Kent, Connecticut.
1978 – CM Punk, American mixed martial artist was born in Chicago, Il.
1984 – The first Infant receives an organ from another species when
Baby Fae who was born with a rare congenital heart defect,  received a heart from a baboon. The surgery was performed by Dr. Leonard L. Bailey at Loma Linda University Medical Center in California. While the operation was successful, Baby Fae's body rejected the heart, and sadly she died a few weeks later.
2001 – The Patriot Act Comes into effect in the US when President George W. Bush because of the September 11, 2001 terrorist attacks,
2015 – A 7.5 magnitude earthquake strikes in the Hindu Kush mountain range in northeastern Afghanistan, killing 398 people and leaving 2,536 people injured.
2016 – An earthquake of magnitude 6.6 strikes central Italy.
2017 – Jacinda Ardern is sworn as the 40th Prime Minister of New Zealand, also the youngest at only 37 years old.
2020 – Amy Coney Barrett sworn in as newest Supreme Court justice despite the majority of American wanting the next justice to be nominated by the next president. [CBS News]
Thank you to our sources for info and graphics, Pixabay, Checkiday and Wiki.
Get ready for Thanksgiving!