All About October 27th
Holidays, Horoscope and Trivia
October 27th Holidays
American Beer Day
Boxer Shorts Day
Cranky Co-Workers Day
National Potato Day
Navy Day
Occupational Therapy Day
Sylvia Plath Day
World Day for Audiovisual Heritage
October 27th Zodiac Sign
See who you are compatible with, what your colors are, what personality traits you might have and which famous celebrities share your Zodiac sign.
If you were born today then you are a Scorpio.
Date range: October 23 – November 21 (Occasionally Nov 22 falls into Scorpio too.)
Element: Water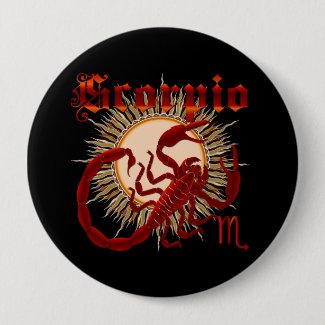 Quality: Fixed
Color: Scarlet, Red, Rust
Day: Tuesday
Greatest Overall Compatibility: Taurus, Cancer
Lucky Numbers: 8, 11, 18, 22
Personality Traits:  Smart, resourceful, very brave, passionate, but can be really stubborn, jealous, sometimes even violent and doesn't trust many people.
Famous Scorpios: Leonardo DiCaprio, Anne Hathaway, Ryan Gosling, Christopher Columbus,  Bill Gates, Pablo Picasso Julia Roberts, Hillary Clinton, Caitlyn Jenner, Whoopi Goldberg, Marie Curie, Condoleezza Rice.
October 27th Trivia
312 – Constantine the Great is said to have received his famous Vision of the Cross.
1275 – Founding of the city of Amsterdam.
1682 – The city, Philadelphia,  in the State of Pennsylvania was founded by English entrepreneur, William Penn.
1858 – Theodore Roosevelt. American politician, 26th President of the United States, Nobel Prize laureate was born in Manhattan, New York City, NY.
1904 – New York City Subway Opens.
1932 – Sylvia Plath, American poet, novelist, and short-story writer was born in Boston, Massachusetts
1940 – John Gotti, American gangster was born in The Bronx, New York City, New York.
1954 – Benjamin O. Davis, Jr. becomes the first African-American general in the United States Air Force.
1962 – A plane carrying Enrico Mattei, post-war Italian administrator, crashes in mysterious circumstances.
1963 – Marla Maples, American actress and ex wife of Donald Trump was born in Cohutta, GA,
1964 – Ronald Reagan delivers a speech on behalf of the Republican candidate for president, Barry Goldwater. The speech launches his political career and comes to be known as "A Time for Choosing".
1984 – Kelly Osbourne, British singer-songwriter and daughter of legendary Ozzy Osbourne, was born in Westminster, United Kingdom.
1992 – United States Navy radioman Allen R. Schindler, Jr. is murdered by shipmate Terry M. Helvey for being gay, precipitating debate about gays in the military that resulted in the United States "Don't ask, don't tell" military policy.
2013 – Lou Reed, American singer-songwriter, guitarist, producer passed away from liver disease.
2018 – The Pittsburgh Synagogue shooting happens killing 11 people.
2019 – ISIS leader Abu Bakr al-Baghdadi, the world's most wanted man, was killed after being targeted by a U.S. military raid in Syria.
2020 – The Tampa Bays Rays vs. Los Angeles Dodgers continues in the World Series with reduced capacity stadiums due to Coronavirus. [CBS Sports]
2020 – Reports came out that NASA confirms they found water on tbe moon. [People}
2020 – Dr. Philip R. Lee, federal health official and fighter for social justice under President Lyndon B. Johnson, also the one who introduced Medicare, passed away at 96 years old. [NYTimes]
Thank you to our sources for info and graphics, checkiday, wiki and pixabay.
See Full List of October Holidays