All About September 12th
Holidays, Horoscope and Trivia
September 12th Holidays
International Day for South-South Cooperation
September 12th – From the United Nations: "South-South cooperation is a manifestation of solidarity among peoples and countries of the South that contributes to their national well-being, their national and collective self-reliance and the attainment of internationally agreed development goals, including the 2030 Agenda for Sustainable." Development.
National Chocolate Milkshake Day
Happy National Chocolate Milkshake Day to all of you! On September 12th you are urged to enjoy a chocolate milkshake! I'm sure you won't need to much urging!
National Day of Encouragement
The National Day of Encouragement in the United States was announced in 2007 and occurs each year on September 12. The first proclamation for the Day of Encouragement was made by Mayor Belinda LaForce of Searcy, Arkansas on August 22, 2007. The point of the day is to uplift people around us and make a positive impact.

National Police Woman Day
September 12th is National Police Woman Day. This day was made to honor the women that make up the police force, which as of this moment is only 10%. Today we honor these women for their commitment and hard work in keeping us safe.
National Report Medicare Fraud Day
If you are concerned about Medicare Fraud and have something you'd like to report visit The Employment Law Group to learn more.
Video Games Day
Whether you are a Mario person or Minecraft person, today it's ok to hide out at home and binge play your favorite games all day because it is Video Games Day! Tell us your favorite game!
Here's some Memes to Share on Social Media
September 12th Horoscope Sign is Virgo
Dates: August 23 – September 22
Symbol: Maiden Virgin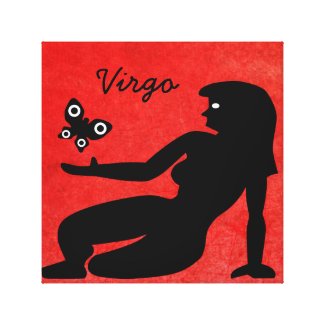 Element: Earth
Quality: Mutable
Colord: Grey, Beige, Pale-Yellow
Day: Wednesday
Ruler: Mercury
Lucky Numbers: 5, 14, 15, 23, 32
Personality Traits:  Very hard working and very loyal. Perfectionist to a fault, can be critical of others.
Famous Virgos:  Michael Jackson, Paul Walker, Cameron Diaz, Mother Theresa, Stephen King, Warren Buffet, John McCain, Leo Tolstoy, Van Morrison. Chandra Wilson, Aaron Paul, Richard Gere, Bebe Rexha. Beyonce, Damon Wayans.
September 12th Trivia
1609 – Henry Hudson begins his exploration of the Hudson River while aboard the Halve Maen.
1634 – A gunpowder factory explodes in Valletta, Malta, killing 22 people and damaging several buildings.
1846 – Elizabeth Barrett and Robert Browning, both English poets elope.
1848 – A new constitution marks the establishment of Switzerland as a federal state.
1913 – Jesse Owen, American track and field athlete and four-time Olympic gold medalist in the 1936 Games was born in Oakville, Alabama, AL.
1915 – French soldiers rescue over 4,000 Armenian Genocide survivors stranded on Musa Dagh during the Armenian Holocaust.
1940 – Cave paintings are discovered in Lascaux, France.
1952 – A popular UFO sighting and monster sighting, take place in Flatwoods, West Virginia. Learn more here. 
1959 – Bonanza premieres, the first regularly scheduled TV program presented in color.
1962 – President Kennedy gave his  We choose to go to the Moon  speech at Rice University.
1973 – Paul Walker, American actor was born in Valencia, Santa Clarita, CA.
1978 – Ruben Studdard, American Idol winner and Gospel singer was born in  Frankfurt, Germany.
1982 – Yusuf Gatewood, actor known for his role as Vincent in The Originals was born in Hillsborough, NC.
1988 – Hurricane Gilbert hits Jamaica first then heads towards Mexico's Yucatán Peninsula two days later, causing an estimated $5 billion in damage.
1992 – NASA launches Space Shuttle Endeavour on STS-47 which marked the 50th shuttle mission. On board are Mae Carol Jemison, the first African-American woman in space, Mamoru Mohri, the first Japanese citizen to fly in a US spaceship, and Mark Lee and Jan Davis, the first married couple in space. [Wiki]
2011 – The National September 11 Memorial & Museum in New York City opens to the public.
2017 – Allan MacEachen, Canadian economist and politician, Deputy Prime Minister of Canada passes away.
2017 – Edith Windsor, American LGBT rights activist and technology manager at IBM passes away.
2018 – Catergory 3 Hurricane Florence hurricane approaches the U.S. East Coast and evacuation is underway. [CBS]
Thank you to our sources for info and graphics Checkiday, National Day, Wiki and Pixabay.