All About September 15th
Holidays, Horoscope and Trivia
September 15th Holidays
Google.com Day
We celebrate Google.com Day today because it was on September 15th 1997, that Google.com went live, marking the birth of one of the biggest companies of the 21st century.

Greenpeace Day
Greenpeace Day marks the day the organization was founded on September 15 in the year 1971. This happened when 17 activists were sailing on the Phyllis Cormack to try and stop the nuclear testing which was set to take place off the shores of Alaska. The testing proceeded however the protest that took place set in motion a movement to help bring awareness to environmental causes. In honor of Greenpeace, the Mayor of Vancouver, Gregor Robertson, proclaimed September 15 as Greenpeace Day in 2011. To see what you can do visit Greenpeace.org.

International Day of Democracy
In 2007 the United Nations General Assembly resolved to observe 15 September as the International Day of Democracy with the purpose of promoting and upholding the principles of democracy.

International Dot Day
International Dot Day, a global celebration of creativity, courage and collaboration, began when teacher Terry Shay introduced his classroom to Peter H. Reynolds' book The Dot on September 15, 2009. Continue reading the story behind Dot Day here.

Make a Hat Day
Besides National Felt Day it is also make a Hat Day. So today, September 15th get out your craft supplies and fabric and make yourself a hat!
National Cheese Toast Day
On September 15th you are encouraged to try Cheese Toast. This day was created by Del Johnson of Los Angeles in 1958 when he opened his first Sizzler restaurant. So either head to the Sizzler to try out their cheese toast, or maybe try to just make it yourself.  Here is a recipe for The Ultimate Cheese Toast.

National Crème de Menthe Day
National Crème de Menthe Day on September 15th recognizes the creamy peppermint-flavored liqueur used in cocktails and desserts.

National Double Cheeseburger Day
September 15th is all about the double cheeseburger, so whether you run to your favorite restaurant or get the grill going, find a way to enjoy one today!
National Felt Hat Day
 A felt hat is a hat made of felt with a creased crown. It can be made with felt, wool or fur.  There has been many styles throughout the years, so pull your your favorite hat and wear it today.

National Linguine Day
September 15th encourages us to eat some delicious Linguine. So here's a recipe for you to try: Parmesan Garlic Linguine.
National Online Learning Day
This holiday is to bring awareness to all that can be achieved through online learning. It's a growing educational means and becoming a much larger community.
National Tackle Kids Cancer Day
Hackensack University Medical Center Foundation founded National Tackle Kids Cancer Day to raise awareness about pediatric cancer. More research and fundraising supports finding a cure for this awful disease. Visit https://www.tacklekidscancer.org/ to learn more.
September 15th Horoscope Sign is Virgo
Dates: August 23 – September 22
Symbol: Maiden Virgin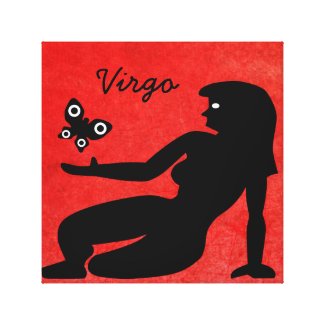 Element: Earth
Quality: Mutable
Colors: Grey, Beige, Pale-Yellow
Day: Wednesday
Ruler: Mercury
Lucky Numbers: 5, 14, 15, 23, 32
Personality Traits:  Very hard working and very loyal. Perfectionist to a fault, can be critical of others.
Famous Virgos:  Michael Jackson, Paul Walker, Cameron Diaz, Mother Theresa, Stephen King, Warren Buffet, John McCain, Leo Tolstoy, Van Morrison. Chandra Wilson, Aaron Paul, Richard Gere, Bebe Rexha. Beyoncé, Damon Wayans, Niall Horan.
September 15th Trivia
1890 – Agatha Christie, writer was born in Torquay, United Kingdom.
1944 – Franklin D. Roosevelt and Winston Churchill meet in Quebec as part of the Octagon Conference to discuss strategy.
1945 – The Homestead hurricane strikes southern Florida and the Bahamas, destroying 366 airplanes and 25 blimps at Naval Air Station Richmond.
1946 – Tommy Lee Jones, American actor was born in San Saba, TX.
1947 – Typhoon Kathleen hit the Kanto Region in Japan killing 1,077.
1967 – After a sniper attack at the University of Texas at Austin, U.S. President Lyndon B. Johnson writes a letter to Congress urging the enactment of gun control legislation.
1977 – Tom Hardy, actor, was born in Hammersmith, London, United Kingdom.
1978 – Muhammad Ali outpoints Leon Spinks in a rematch to become the first boxer to win the world heavyweight title three times at the Superdome in New Orleans.
1983 – The #1 song was, "Maniac," by  Michael Sembello.
1984 – Prince Harry was born in St Mary's Hospital, London, United Kingdom.
1984 – The #1 movie was, Ghostbusters."
2001 – President George W. Bush gives his first post September 11th weekly address.
2017 – Harry Dean Stanton, American actor passes away.
2018 –  Catergory 5 Typhoon Mangkhut hits the  Philippines, Hong Kong, and southern China killing many and causing mass destruction. [Vox]
2019 – Ric Ocasek, singer-songwriter for the Cars, dies at 75.
Tomorrow's Holidays, Horoscope and History
Thank you for our sources for info and graphics: checkiday, Wiki, National Calendar and Pixabay.