All About September 15th
Holidays, Horoscope and Trivia
September 15th Holidays
September 15th Horoscope Sign is Virgo
Dates: August 23 – September 22
Symbol: Maiden Virgin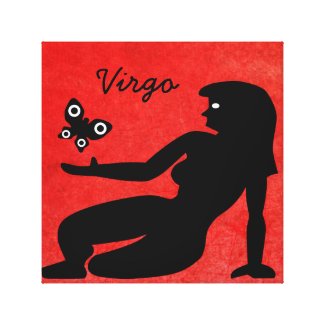 Element: Earth
Quality: Mutable
Colord: Grey, Beige, Pale-Yellow
Day: Wednesday
Ruler: Mercury
Lucky Numbers: 5, 14, 15, 23, 32
Personality Traits:  Very hard working and very loyal. Perfectionist to a fault, can be critical of others.
Famous Virgos:  Michael Jackson, Paul Walker, Cameron Diaz, Mother Theresa, Stephen King, Warren Buffet, John McCain, Leo Tolstoy, Van Morrison. Chandra Wilson, Aaron Paul, Richard Gere, Bebe Rexha. Beyonce, Damon Wayans, Niall Horan.
September 15th Trivia
1890 – Agatha Christie, writer was born in Torquay, United Kingdom.
1944 – Franklin D. Roosevelt and Winston Churchill meet in Quebec as part of the Octagon Conference to discuss strategy.
1945 – The Homestead hurricane strikes southern Florida and the Bahamas, destroying 366 airplanes and 25 blimps at Naval Air Station Richmond.
1946 – Tommy Lee Jones, American actor was born in San Saba, TX.
1947 – Typhoon Kathleen hit the Kanto Region in Japan killing 1,077.
1967 – After a sniper attack at the University of Texas at Austin, U.S. President Lyndon B. Johnson writes a letter to Congress urging the enactment of gun control legislation.
1977 – Tom Hardy, actor, was born in Hammersmith, London, United Kingdom.
1978 – Muhammad Ali outpoints Leon Spinks in a rematch to become the first boxer to win the world heavyweight title three times at the Superdome in New Orleans.
1983 – The #1 song was, "Maniac," by  Michael Sembello.
1984 – Prince Harry was born in St Mary's Hospital, London, United Kingdom.
1984 – The #1 movie was, Ghostbusters."
2001 – President George W. Bush gives his first post September 11th weekly address.
2017 – Harry Dean Stanton, American actor passes away.
2018 –  Catergory 5 Typhoon Mangkhut hits the  Philippines, Hong Kong, and southern China killing many and causing mass destruction. [Vox]
2019 – Ric Ocasek, singer-songwriter for the Cars, dies at 75.
Thank you for our sources for info and graphics: checkiday, Wiki and Pixabay.