All About September 16th
September 16th Holidays
Anne Bradstreet Day
Anne Bradstreet was the first woman to be recognized as an accomplished New World Poet.  Today we celebrate her on the anniversary of her death, which took place in 1672. Learn more about Anne at The Poetry Foundation.

Mayflower Day
Mayflower Day commemorates the day the Mayflower set sail from Plymouth, England in 1620. On September 16 with 102 people (later known as pilgrims) on board to discover new lands.

International Day for the Preservation of the Ozone Layer
In  1994, the General Assembly proclaimed 16 September as the International Day for the Preservation of the Ozone Layer, commemorating the date in 1987 on which the Montreal Protocol on Substances that Deplete the Ozone Layer was signed. Learn more at https://www.un.org/en/observances/ozone-day.

National Collect Rocks Day
September 16th encourages us to take a day to head to the beach or backyard and collect some rocks. So some reading about the different types of rocks. Maybe do some rock painting or invest in a rock tumbler. So many fun things you can do with rocks from painting to jewelry making to fossil finding.
National Cinnamon Raisin Bread Day
Today, September 16th we celebrate Cinnamon Raisin Bread. So here is a recipe for you to try out: Homemade Cinnamon Raisin Bread.
Mexican Independence Day
On September 16, Mexicans around the globe will celebrate the anniversary of the country's independence from Spain. The day is marked by a national holiday in Mexico, a reenactment of a historic moment from the revolution's leader, and an array of performances from fireworks to dance routines. Learn more about the history of this celebration at National Geographic.

National Day of Prayer and Remembrance for the Victims of Hurricane Katrina
We observe  National Day of Prayer and Remembrance for the Victims of Hurricane Katrina, one of the most devastating hurricanes experienced in the US. We pledge our support for those who have been injured and for the communities that are struggling to rebuild. Read the Proclamation here.
National Guacamole Day
Today, on September 16th you should mash up some avocado, cilantro, garlic, onions and throw in a jalapeno and get the chips out and chow down!
National Play-Doh Day
 Joe McVicker of Cincinnati, Ohio was the inventor of Play-Doh. It was originally used to clean wallpaper. In 1955, McVicker began testing the cleaner as a modeling clay in classrooms. The kids loved it and he renamed it  Play-Doh and sold it through his company Rainbow Crafts Company, Inc. McVicker filed for a patent in 1958. The patent wasn't approved until January 26, 1965. By then, General Mills had purchased the company. Hasbro has recognized National Play-Doh Day since 2006.
National Stay Away from Seattle Day
National Stay Away from Seattle Day is on September 16th. Thomas Roy created Stay Away From Seattle Day. In an interview with the "Los Angeles Times", he said, "Those people deserve at least one day a year when everybody stays the hell away. No planes in. No buses in. No nothing in." So if you are a tourist, stay away from Seattle today, they need a break!

National Tattoo Story Day
Today, September 16th is National Tattoo Story Day. If you have a tattoo with special meaning, tell us about it. What does your tattoo mean to you? As a tattoo artist, what was the most memorable tattoo you have given someone?
Stepfamily Day
National Stepfamily Day is celebrated annually on September 16 and was founded by stepparent Christy Tusing-Borgeld in 1997. The 2000 Census was the first decennial census to collect information on the type of relationship between householders and their children, whether biological, step or adoptive.

Working Parents Day
On September 16, National Working Parents Day honors those who work to provide for their family. Today we show appreciation for all parents do to work hard to support their family. It sure isn't easy working, parenting and taking care of your own needs.

Trail of Tears Commemoration Day
September 15th marks the anniversary of the day when the last Cherokees arrived in Oklahoma in 1838. Since 2014, it's been designated as Trail of Tears Remembrance Day. This day sadly remembers when the  United States government forcibly removed approximately 18,000 Cherokee, Muscogee Creek, Choctaw, Chickasaw, and Seminole indigenous people from their homes in the eastern U.S., and marched them in brutal conditions,  overland westward to "Indian Territory" in present-day Oklahoma. The "Trail of Tears Walk" was organized by Muscogee Creek Tribe member Melba Checote-Eads and has been held for more than 15 years.

Wrinkled Raincoat Day
On September 16th you are wear a wrinkled raincoat in the honor of 

Peter Falk

, the actor who played the  detective Columbo.  Falk was born on September 16, 1927, in New York, New York.
Visit our September Holidays Gift Shop!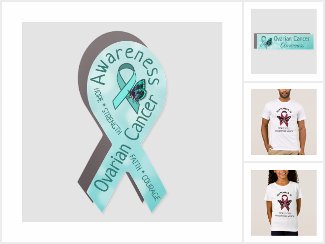 September 16th Horoscope Sign is Virgo
Dates: August 23 – September 22
Symbol: Maiden Virgin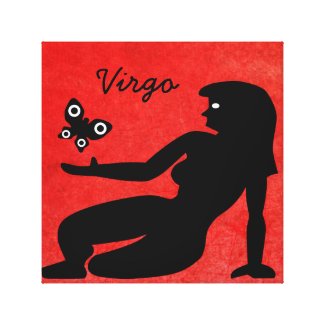 Element: Earth
Quality: Mutable
Colord: Grey, Beige, Pale-Yellow
Day: Wednesday
Ruler: Mercury
Lucky Numbers: 5, 14, 15, 23, 32
Personality Traits:  Very hard working and very loyal. Perfectionist to a fault, can be critical of others.
Famous Virgos:  Michael Jackson, Paul Walker, Cameron Diaz, Mother Theresa, Stephen King, Warren Buffet, John McCain, Leo Tolstoy, Van Morrison. Chandra Wilson, Aaron Paul, Richard Gere, Bebe Rexha. Beyonce, Damon Wayans, Niall Horan.
What does Molly Shannon, Amy Poehler, David Copperfield, Nick Jonas, Marc Anthony, Alexis Bledel, Peter Falk and Lauren Bacall have in common?
Yep, they were all born on September 16th.
September 16th Trivia
1908 – General Motors Corporation is founded in Flint, Michigan by William C. Durant and Charles Stewart Mott.
1920 – A bomb exploded on Wall Street, New York killing 38 people. To this day the perpetrator is unknown.
1924 – Lauren Bacall, American actress was born in The Bronx, New York City, NY.
1925 –  B.B. King. American singer-songwriter, guitarist, producer was born.
1927 – Peter Falk, American actor was born in NYC, New York.
1952 – Mickey Rourke, American boxer, actor, screenwriter was born.
1956 – David Copperfield, American magician was born in Metuchen, NJ.
1961 – Typhoon Nancy, with possibly the strongest winds ever measured in a tropical cyclone, makes landfall in Osaka, Japan, killing 173 people.
1963 – Richard Marx, American singer-songwriter, producer was born.
1964 – Molly Shannon, American actress was born in Shaker Heights, OH.
1968 – Marc Anthony, American singer was born in New York City, NY.
1971 – Amy Poehler, American actress and comedian, was born in  Newton, MA.
1978 – An earthquake measuring 7.7 on the Richter Scale rocks the city of Tabas in Iran
killing over 11,000 people.
1981 – Alexis Bledel, actress known for her roles in Gilmore Girls and The Handmaid's Tale was born in Houston, TX.
1992 – Nick Jonas, American singer-songwriter was born in Dallas, TX.
2004 – Hurricane Ivan makes landfall in Gulf Shores, Alabama as a Category 3 hurricane.
2018 – California professor, writer of confidential Brett Kavanaugh letter, speaks out about her allegation of sexual assault stating that Donald Trump's pick for Supreme Court sexually assuaged her and she feared for her life. [Washington Post]
Thank you to our sources for info and graphics: Pixabay, Wiki, On This Day in History and Checkiday and CoolText.
See Tomorrow's Holidays, Horoscope and History