All About September 17th
Holidays, Horoscope and Trivia
September 17th Holidays
September 17th Horoscope Sign is Virgo
Dates: August 23 – September 22
Symbol: Maiden Virgin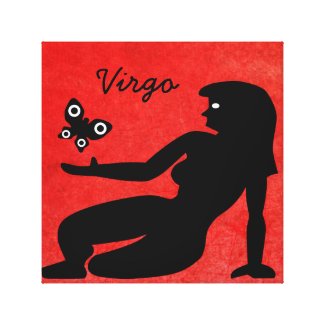 Element: Earth
Quality: Mutable
Colord: Grey, Beige, Pale-Yellow
Day: Wednesday
Ruler: Mercury
Lucky Numbers: 5, 14, 15, 23, 32
Personality Traits:  Very hard working and very loyal. Perfectionist to a fault, can be critical of others.
Famous Virgos:  Michael Jackson, Paul Walker, Cameron Diaz, Mother Theresa, Stephen King, Warren Buffet, John McCain, Leo Tolstoy, Van Morrison. Chandra Wilson, Aaron Paul, Richard Gere, Bebe Rexha. Beyonce, Damon Wayans, Niall Horan.
September 17th Trivia
Historical events, celebrity birthdays, #1 movies and songs and other fun facts about September 17th.
1849 – American abolitionist Harriet Tubman escapes from slavery.
1881 – Billy the Kid was an American Old West outlaw and gunfighter was born in Manhattan, New York City, NY.
1917 – The #1 movie was, "The Little American."
1923 – Hank Williams, American country singer-songwriter in , Mount Olive, AL.
1923 – The #1 song was Down Hearted Blues by Bessie Smith.
1928 – The Okeechobee hurricane strikes southeastern Florida, killing more than 2,500 people.
1944 – The #1 movie was, "Wilson."
1948 – John Ritter, actor known for his role as Jack at in Three's Company was born Burbank, CA.
1948 – The #1 song was Twelfth Street Rag by Pee Wee Hunt and His Orchestra.
1965 – Kyle Chandler, American actor was born in  Buffalo, NY.
1971 – The #1 song was Go Away Little Girl by Donny Osmond.
1973 – The #1 movie was, "American Graffiti."
1976 – The first Space Shuttle, Enterprise, is unveiled by NASA.
1980 – The #1 movie was, "Ordinary People."
1983 – Vanessa Williams becomes the first black Miss America.
1984 – The #1 song was What's Love Got to Do with It by Tina Turner.
1990 – The #1 song was Release Me by Wilson Phillips.
2008 – The #1 song was according to Playback.fm was, "Whatever You Like by T.I.."
2019 – Corey Lewandowski, Trump's  former campaign manager, is scheduled to appear before the House Judiciary Committee to discuss former special counsel Robert Mueller's report making this the start of Trump's impeachment hearings.
2019 – Mary "Cokie" Roberts was an American journalist and bestselling author passes away at 75  due to complications of breast cancer.
Thank you to our sources for info and graphics: Checkiday, Wiki, CoolText and Pixabay.
Tomorrow
All of September Holidays