All About September 18th
Holidays, Horoscope and Trivia
September 18th Holidays
Chiropractic Founders Day
From Advanced Health Care Center. "Chiropractic's famous first adjustment is recognized each year as Chiropractic Founder's Day. This annual observance commemorates September 18th, 1895 as on this day, 120 years ago, Dr. Daniel David Palmer, a pioneering clinician in Davenport, Iowa, administered the first specific chiropractic adjustment. The International Chiropractors Association, which was founded by his son, Dr. B.J. Palmer almost 90 years ago, commemorates Dr. D.D. Palmer's innovative and pioneering spirit in advancing health care each September, and observes Founder's Day as a special occasion to expand awareness of chiropractic as a unique and distinct approach to health care around the world."

Hug a Greeting Card Writer Day
Today you are encouraged to hug a greeting card writer, those wonderful people who have magical words to celebrate different events and occasions.
International Read an eBook Day
On September 18th you are encouraged to read an eBook. Visit https://readanebookday.com/ to learn more!
National Cheeseburger Day
This one is obvious! On September 18th, make yourself a burger, or order out or dine in! Just get yourself a yummy juicy cheeseburger!
National HIV/AIDS and Aging Awareness Day
This day brings attention to the growing number of people living long and full lives with HIV and to their health and social needs.

National Respect Day
September 18th is National Respect Day. Teaching respect and raising awareness about domestic and dating violence was done with the goal of ending violence against women and children.

Rice Krispies Treats Day
September 18th celebrate Rice Krispies Treats. Who doesn't love the yummy crispy cereal mixed in with melted butter?
World Bamboo Day
This day was started in 2009, World Bamboo Day to raise awareness about this fast-growing grass plant. Learn more about why we need to be aware of what is happening to these trees. https://worldbamboo.net/world-bamboo-day
World Water Monitoring Day
World Water Monitoring Day was established in 2003 by America's Clean Water Foundation as a global educational outreach program. Learn more at https://www.monitorwater.org/.

Stop by our September Holidays Gift Shop!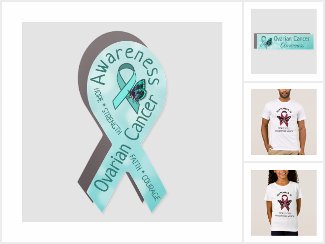 September 18th Horoscope Sign is Virgo
Dates: August 23 – September 22
Symbol: Maiden Virgin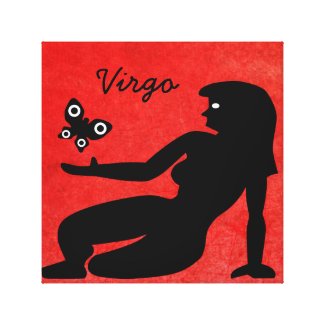 Element: Earth
Quality: Mutable
Colord: Grey, Beige, Pale-Yellow
Day: Wednesday
Ruler: Mercury
Lucky Numbers: 5, 14, 15, 23, 32
Personality Traits:  Very hard working and very loyal. Perfectionist to a fault, can be critical of others.
Famous Virgos:  Michael Jackson, Paul Walker, Cameron Diaz, Mother Theresa, Stephen King, Warren Buffet, John McCain, Leo Tolstoy, Van Morrison. Chandra Wilson, Aaron Paul, Richard Gere, Bebe Rexha. Beyonce, Damon Wayans, Niall Horan.
September 18th Trivia
1793 – The first cornerstone of the United States Capitol is laid by George Washington.
1809 – The Royal Opera House in London opens.
1837 – Tiffany and Co. (first named Tiffany & Young) is founded by Charles Lewis Tiffany 

and Teddy Young in New York City.

1850 – The U.S. Congress passes the Fugitive Slave Act of 1850.
1851 – First publication of The New-York Daily Times, which later becomes The New York Times.
1984 – Joe Kittinger completes the first solo balloon crossing of the Atlantic.
1905 – Greta Garbo, American-Swedish film actress was born in Stockholm, Sweden.
1906 – The 1906 Hong Kong typhoon kills an estimated 10,000 people.
1919 – Fritz Pollard becomes the first African American to play professional football for a major team, the Akron Pros.
1933 – Robert Blake, American actor known for his role as Baretta, was born in Nutley, NJ.
1940 – Frankie Avalon, American actor and singer, known for roles in movies such as  Grease, was born in Philadelphia, PA.
1945 – John McAfee, Computer programmer was born in  Forest of Dean District, United Kingdom.
1961 – James Gandolfini, American actor, known for his role and Tony Soprano in The  Sopranos was born in  Westwood, NJ.
1971 – Jada Pinkett Smith, American actress and wife of Will Smith, was born in Baltimore, MD.
1971 – Lance Armstrong, American professional road racing cyclist was born in Plano, Texas.
1978 – Billy Eichner, American comedian was born in  New York City, NY.
1981 – Nicole da Silva, Australian actress known for her role as Franky in tv series Wentworth, was born in Sydney, Australia.
2001 – The 2001 anthrax attacks began, where several letters containing anthrax spores were mailed to several news media offices and two Democratic U.S. Senators (Tom Daschle and Patrick Leahy), killing 5 people and infecting 17 others.
2020 – Ruth Bader Ginsburg, Supreme Court's Feminist Icon dies at 87. [NY Times]
Thank you to our sources for info and graphics: Checkiday, Wiki and Pixabay.
All of September Holidays