All About September 19th
Holidays, Horoscope and Trivia
September 19th Holidays
International Talk Like a Pirate Day
National Butterscotch Pudding Day
National Woman Road Warrior Day
September 19th Horoscope Sign is Virgo
Dates: August 23 – September 22
Symbol: Maiden Virgin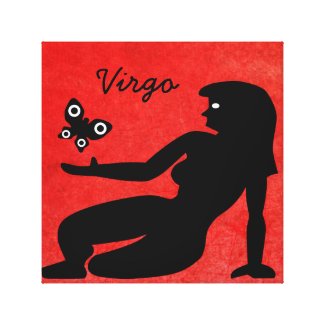 Element: Earth
Quality: Mutable
Colors: Grey, Beige, Pale-Yellow
Day: Wednesday
Ruler: Mercury
Lucky Numbers: 5, 14, 15, 23, 32
Personality Traits:  Very hard working and very loyal. Perfectionist to a fault, can be critical of others.
Famous Virgos:  Michael Jackson, Paul Walker, Cameron Diaz, Mother Theresa, Stephen King, Warren Buffet, John McCain, Leo Tolstoy, Van Morrison. Chandra Wilson, Aaron Paul, Richard Gere, Bebe Rexha. Beyonce, Damon Wayans, Niall Horan, Nicola De Silva.
September 19th Trivia
1881 – U.S. President James A. Garfield dies of wounds suffered in a July 2 shooting. Vice President Chester A. Arthur becomes President upon Garfield's death.
1948 – Jeremy Irons, Actor was born in  Cowes, United Kingdom.
1950 – The #1 song was Goodnight, Irene by Gordon Jenkins and The Weavers.
1952 – The United States bars Charlie Chaplin from re-entering the country after a trip to England.
1957 – First American underground nuclear bomb test.
1974 – Jimmy Fallon, American comedian was born in Bay Ridge, New York City, NY.
1982 – Scott Fahlman posts the first documented emoticons 🙂 and 🙁 on the Carnegie Mellon University bulletin board system.
1985 – A strong earthquake kills thousands and destroys about 400 buildings in Mexico City.
1986 – The #1 movie was Top Gun starring Tom Cruise and Kelly McGillis.
1989 – The #1 song according to Playback.FM was Don't Wanna Lose You by Gloria Estefan,
2010 – The leaking oil well in the disastrous Deepwater Horizon oil spill is sealed.
2010 – The #1 movie was The Town.
2015 – Jackie Collins, English novelist passes away.
2017 – An earthquake strikes Mexico resulting in 370 deaths and over 6,000 injuries, as well as extensive damage.
Thank you to our sources for info and graphics: Checkiday, Wiki, Pixabay and Cooltext.
Time to start getting ready for Halloween!