All About September 20th
Holidays, Horoscope and Trivia
September 20th Holidays
September 20th Horoscope Sign is Virgo
Dates: August 23 – September 22
Symbol: Maiden Virgin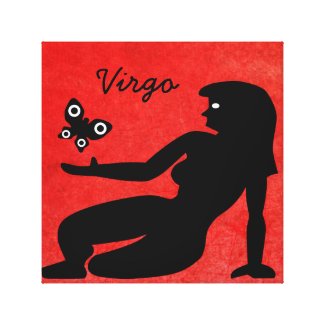 Element: Earth
Quality: Mutable
Colord: Grey, Beige, Pale-Yellow
Day: Wednesday
Ruler: Mercury
Lucky Numbers: 5, 14, 15, 23, 32
Personality Traits:  Very hard working and very loyal. Perfectionist to a fault, can be critical of others.
Famous Virgos:  Michael Jackson, Paul Walker, Cameron Diaz, Mother Theresa, Stephen King, Warren Buffet, John McCain, Leo Tolstoy, Van Morrison. Chandra Wilson, Aaron Paul, Richard Gere, Bebe Rexha. Beyonce, Damon Wayans, Niall Horan, Nicola De Silva.
September 20th Trivia
1881 – United States President Chester A. Arthur is sworn in, the morning after becoming President upon James A. Garfield's death.
1893 – Charles Duryea and his brother road-test the first American-made gasoline- powered automobile.
1910 – The ocean liner SS France, later known as the "Versailles of the Atlantic", is launched.
1933 : The Pittsburgh Steelers make their first appearance in the National Football League
1934 –  Sophia Loren, Italian actress was born in Rome, Italy.
1946 – The first annual Cannes Film Festival opens at the resort city of Cannes on the French Riviera.
1962 –  Black student James Meredith is barred from enrolling at the University of Mississippi by the segregationist Governor Ross R. Barnett.
1967 – RMS Queen Elizabeth 2 is launched at John Brown & Company, Clydebank, Scotland.
1973 – Billie Jean King Wins the Battle of the Sexes tennis match against Bobby Riggs who had made some sexist  comments that he could beat any female tennis player.
1984 – The Cosby Show airs for the first time.
1985 – After being banned from being played on the radio, the South African government allows Stevie Wonder music to the air again. His music had been banned from when he dedicated his Oscar to the imprisoned anti-apartheid activist Nelson Mandela.
2001 – American President, George W. Bush Declares War on Terror.
2006 – The fossilized bones of a 3 year old Australopithecus Afarensis were found in
Ethiopia.
2011 – The official US military policy of "don't ask, don't tell" ends.
2017 – Hurricane Maria makes landfall in Puerto Rico as a powerful Category 4 hurricane, resulting in 2,975 deaths, US$90 billion in damage, and a major humanitarian crisis.
2019 – A man started a group called, "Storm Area 51" for a joke on Facebook and thousands took it seriously and many showed up. You can watch the Live video here. 
2019 – A Global Climate Strike started today. You can join in here.
Thank you to our sources for info and graphics, Checkiday, On This Day, Wiki and Pixabay.
Start Shopping Halloween Costumes!