All About September 21st 
Holidays, Horoscope and Trivia
September 21st Holidays
International Day of Peace
International Day of Peace is observed around the world on September 21st. The UN General Assembly has declared this as a day devoted to strengthening the ideals of peace, through observing 24 hours of non-violence and cease-fire.

Miniature Golf Day
Miniature Golf Day is celebrated worldwide on September 21, not to be confused with National Miniature Golf Day celebrated on the second Saturday in May, in the United States. So get your butt out there and do some Miniature Golfing today. 

National Chai Day
National Chai Day is celebrated on September 21st and is a day held in appreciation of this healthy and beneficial drink. Chai is a tea beverage made by boiling black tea in milk and water with a mixture of aromatic herbs and spices.

National Farm Safety Day for Kids
Farming can be a dangerous profession, especially during harvesting season. On September 21st there are events across the would teaching kids safe farming practices. To learn more about farming safety awareness days and events visit https://www.necasag.org/nationalfarmsafetyandhealthweek/.
National Pecan Cookie Day
Today on September 21st we celebrate Pecan Cookies! Here's a recipe to help you celebrate: Soft & Chewy Pecan Cookies.
World Gratitude Day
Sri Chinmoy, a spiritual leader and meditation teacher, had suggested we needed a day that the world came together for the message of thanks. After a meeting in Hawaii, many attendees began marking Gratitude Day on September 21st when they returned to their own countries. So today find ways to show gratitude to others. Send a card, or positive note on social media, send flowers, a letter… Do whatever you feel would be a great way to show gratitude to someone else today. 

Pause the World Day
On September 21st we are urged to take some time to just sit still. Listen to the sounds of nature, feel the wind on your face, feel the grass under your feet. Just pause and be still.
World Alzheimer's Day
September is Alzheimer's Awareness Month and September 21st is World Alzheimer's Day. Each year there is a campaign to push awareness, education and research for Alzheimer's patients. Learn more here: https://www.alzint.org/get-involved/world-alzheimers-month/
Memes  to Share on Social Media
September 21st Horoscope Sign is Virgo
Dates: August 23 – September 22
Symbol: Maiden Virgin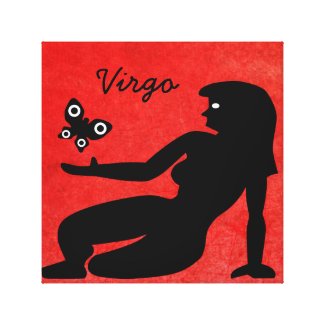 Element: Earth
Quality: Mutable
Colors: Grey, Beige, Pale-Yellow
Day: Wednesday
Ruler: Mercury
Lucky Numbers: 5, 14, 15, 23, 32
Personality Traits:  Very hard working and very loyal. Perfectionist to a fault, can be critical of others.
Famous Virgos:  Michael Jackson, Paul Walker, Cameron Diaz, Mother Theresa, Stephen King, Warren Buffet, John McCain, Leo Tolstoy, Van Morrison. Chandra Wilson, Aaron Paul, Richard Gere, Bebe Rexha. Beyoncé, Damon Wayans, Niall Horan, Nicola De Silva.
September 21st Trivia
1866 – H. G. Wells, English novelist, historian, and critic was born in Bromley, Kent, England.
1931 – Larry Hagman, American actor, director, and producer was born in Fort Worth Texas.
1934 – A large typhoon hits western Honshū, Japan, killing more than 3,000 people.
1938 – The Great Hurricane of 1938 makes landfall on Long Island in New York. The death toll is estimated at 500–700 people.
1947 – Stephen King, American author and screenwriter known for his scary movies, was born in Portland, Maine.
1950 – Bill Murray, American actor, comedian, producer, and screenwriter known for being on Saturday Night Live, and his movies, Ghostbusters, Stripes, Groundhog Day was born in Evanston, Illinois.
1953 – Lieutenant No Kum-sok, a North Korean pilot, defects to South Korea with his jet fighter.
1956 – Ricky Morton, American wrestler was born in Nashville, Tennessee.
1962 – Rob Morrow, American actor, known for his role in Northern Exposure was born in New Rochelle, New  York.
1967 – Faith Hill, American singer-songwriter, producer, and actress was born  in Ridgeland, Mississippi,
1968 – Ricki Lake, American actress, producer, and talk show host was born in Hastings-on-Hudson, New York.
1981 – Belize is granted full independence from the United Kingdom.
1981 – Sandra Day O'Connor is unanimously approved by the U.S. Senate as the first female Supreme Court justice.
1999 – The Chi-Chi earthquake (also known as the 921 Earthquake) occurs in central Taiwan, leaving about 2,400 people dead.
2001 – America: A Tribute to Heroes is broadcast by over 35 network and cable channels, raising over $200 million for the victims of the September 11 attacks.
2001 – 17 year old Ross Parker is murdered in Peterborough, England, by a gang of ten Muslims.
2003 – The Galileo spacecraft is terminated by sending it into Jupiter's atmosphere.
Thank you to the sources for info and graphics for this page: Checkiday, Pixabay and Wiki.
Tomorrow