All About September 22nd
Holidays, Horoscope and Trivia
September 22nd Holidays
Business Women's Day
September 22nd marks the 1949 founding date of the American Business Women's Association, the mission of which is "to bring together businesswomen of diverse occupations and to provide opportunities for them to help themselves and others grow personally and professionally through leadership; education, networking support and national recognition." It commemorates the important legacy and contributions of American working women and women business owners.

Dear Diary Day
Today on September 21st we celebrate those wonderful little books that young boys and girls documents their daily lives in. There' something about jotting down your good and bad memories that is therapeutic. Also fun to look back on as you grow older. I just hope everyone is better at hiding them from their parents then I was!
International Day of Radiant Peace
The first annual International Day of Radiant Peace was created on June 22, 1999 as a day for people to remember, celebrate and commemorate Radiant Peace wherever they are. It is now observed on September 22 each year. The first proclamation was created by David J. Fischer, Mayor of St. Petersburg, Florida. Through the years cities throughout the United States and in England, Italy, Ireland and Romania issued official documents proclaiming The International Day of Radiant Peace. To get materials for International Day of Radiant Peace or to report events happening honoring this day go to https://www.radiantpeace.org/idrp.html. Learn what Radiant Peace is here: http://www.radiantpeace.org/RPIs.pdf.
National Centenarian's Day
On September 22nd, National Centenarian's Day honors those who've celebrated 100 birthdays or more. Initially, the day urged people to listen to the stories centenarians had to tell.

National Elephant Appreciation Day
National Elephant Appreciation Day originated in 1996 to raise awareness concerning the plight of elephants. Here are some things you can do to help support elephants: https://worldelephantday.org/.
National Girls' Night In Day
In 2018, Ketel One Botanical founded National Girls' Night, held annually on September 22nd, to celebrate the importance of slowing down and taking a well-deserved day or night to just have fun. But they don't want anyone driving so they call it a Girls' Night In. So get together, have some drinks, blow off some steam and have some fun!
National Hobbit Day
Hobbit Day is celebrated on September 22 to honor the birthdays of the hobbits Bilbo and Frodo Baggins, two fictional characters in J. R. R. Tolkien's popular set of books The Hobbit and The Lord of the Rings.

National Legwear Day
HanesBrands founded National Legwear Day to encourage everyone to express their styles with nylons, sheers, tights, leggings, anklets, and socks today on September 22nd. So tag us in your stylish leggings today!

National Ice Cream Cone Day
September 22nd, the end of summer, urges you to celebrate the ice cream cone. So today get yourself a scoop of ice cream from the local parlor, or maybe a soft serve from DQ or A&W, or if you are from Vermont, get yourself a Creemee!
National White Chocolate Day
Nestlé made the first white chocolate bar in Europe, called the Milkybar and Galak, in the 1930s.  Now kids everywhere are enjoying white chocolate Easter bunnies, and you can pretty  much find white chocolate everywhere. So today on September 22nd, get yourself some white chocolate and enjoy!
World Carfree Day
Every year on or around September 22nd, cities across the globe encourage motorists to give up their cars for a day. Walk, run, take a bike, at the very least car pool so that you use less cars.  This observance highlights the benefits of going car-free to  reduce air pollution and the promote good health by being more active.

World Rhino Day
World Rhino Day is a day of awareness for all five rhino species and the work being done to save them. Learn more at https://www.worldrhinoday.org/.

Visit our September Holidays Gift Shop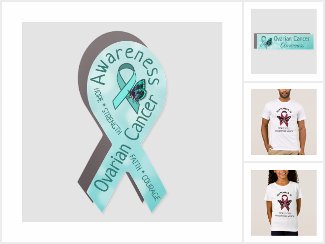 September 22nd Horoscope Sign is Virgo
Dates: August 23 – September 22
Symbol: Maiden Virgin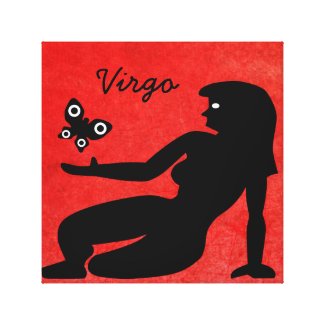 Element: Earth
Quality: Mutable
Colors: Grey, Beige, Pale-Yellow
Day: Wednesday
Ruler: Mercury
Lucky Numbers: 5, 14, 15, 23, 32
Personality Traits:  Very hard working and very loyal. Perfectionist to a fault, can be critical of others.
Famous Virgos:  Michael Jackson, Paul Walker, Cameron Diaz, Mother Theresa, Stephen King, Warren Buffet, John McCain, Leo Tolstoy, Van Morrison. Chandra Wilson, Aaron Paul, Richard Gere, Bebe Rexha. Beyonce, Damon Wayans, Niall Horan, Nicola De Silva.
September 22nd Trivia
1789 – The office of United States Postmaster General is established.
1823 – Joseph Smith states he found the golden plates on this date after being directed by God through the Angel Moroni to the place where they were buried.
1862 – A preliminary version of the Emancipation Proclamation is released by Abraham Lincoln.
1888 – The first issue of National Geographic Magazine is published.
1896 – Queen Victoria surpasses her grandfather King George III as the longest reigning monarch in British history.
1934 – The Gresford disaster explosion  in Wales kills 266 miners and rescuers.
1958 – Andrea Bocelli, Italian singer-songwriter was born in Lajatico, Italy,
1958 – Joan Jett,American singer-songwriter known for many rock and roll hits such as Crimson and Clover, I Love Rock n Roll and many others, was born in Wynnewood, PA.
1960 – Scott Baio, American actor who played Chachi in Happy Days and Joanie Loves Chachi was born in NYC, New York.
1991 – The Dead Sea Scrolls are made available to the public for the first time.
Thank you to our sources for info and graphics, Wiki, Checkiday and Pixabay.