All About September 23rd
Holidays, Horoscope and Trivia
September 23rd Holidays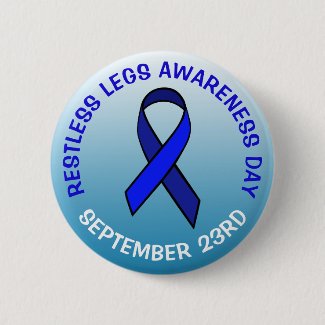 September 23 Horoscope is Libra
Date range: September 23 – October 22

Element: Air
Quality: Cardinal
Color: Pink, Green
Ruler: Venus
Lucky Numbers: 4, 6, 13, 15, 24
Personality Traits: Cooperative, diplomatic, gracious, stable, common sense, social but upsets easily, holds grudges, plays the victim
Famous Libras: Neve Cambell, Kate Winslet, Jesse Eisenberg, Sigourney Weaver, Hugh Jackman, Matt Damon, Naomi Watts, Will Smith, Viggo Mortenson, Zac Effron, Gwyneth Paltrow, Clive Owen, Hillary Duff, Tim Robbins, John Krasinski, Catherine Zeta-Jones, Alicia Silverstone, Susan Surandon, Eminem, Elisabeth Shue.
September 23rd Trivia
1806 – Lewis and Clark return to St. Louis after exploring the Pacific Northwest of the United States.
1846 – Astronomers Urbain Jean Joseph Le Verrier, John Couch Adams and Johann  Gottfried Galle collaborate on the discovery of Neptune.
1889 – Nintendo Koppai (Later Nintendo Company, Limited) is founded by Fusajiro Yamauchi to produce and market the playing card game Hanafuda.
1909 – The Phantom of the Opera (original title: Le Fantôme de l'Opéra), a novel by French writer Gaston Leroux, is first published as a serialization in Le Gaulois.
1920 – Mickey Rooney, American actor, singer, director, and producer is born in Brooklyn, New York City, U.S.
1943 – Julio Iglesias, Spanish singer-songwriter, was born in Madrid, Spain.
1949 – Bruce Springsteen, American singer-songwriter and guitarist was born in Long Branch, New Jersey.
1959 – George Alexander, who plays George on Seinfeld was born in
Newark, NJ,
1962 – The Lincoln Center for the Performing Arts opens in New York City.
1971 – Sean Spicer, 30th White House Press Secretary was born in  Manhasset, New York.
1980 – Bob Marley plays what would be the last concert of his life in Pittsburgh, Pennsylvania.
2002 – The first public version of the web browser Mozilla Firefox ("Phoenix 0.1") is released.
2004 – Over 3,000 people die in Haiti after Hurricane Jeanne produces massive flooding and mudslides.
2019 – Activism: Shutdown DC:  Climate change protesters shut down some intersections from Capitol Hill to downtown on Washington Monday morning in a series of rallies around the world designed to force policymakers to respond to Earth's rising temperatures.
2020  – Louisville, Kentucky declared a state of emergency ahead of the grand jury decision in the Breonna Taylor case. Downtown Louisville was blocked off, and a vehicle barricade was set up to ensure the safety of those in court. [CNN]
2020 – Gigi Hadid and Zayn Malik announce the birth of their first child, a baby girl.
Our baby girl is here, healthy & beautiful🙏🏽❤️to try put into words how i am feeling right now would be an impossible task. The love i feel for this tiny human is beyond my understanding.Grateful to know her, proud to call her mine, & thankful for the life we will have together x pic.twitter.com/nvhfOkk2fw

— zayn (@zaynmalik) September 24, 2020
Thank you to our sources for info and graphics, Wiki, Checkiday, Famous Birthdays and Pixabay.