All About September 24th
Holidays, Horoscope and Trivia
September 24th Holidays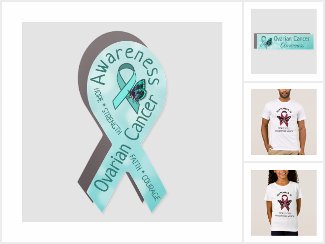 September 24th Horoscope is Libra
Date range: September 23 – October 22

Element: Air
Quality: Cardinal
Color: Pink, Green
Ruler: Venus
Lucky Numbers: 4, 6, 13, 15, 24
Personality Traits: Cooperative, diplomatic, gracious, stable, common sense, social but upsets easily, holds grudges, plays the victim
Famous Libras: Neve Cambell, Kate Winslet, Jesse Eisenberg, Sigourney Weaver, Hugh Jackman, Matt Damon, Naomi Watts, Will Smith, Viggo Mortenson, Zac Effron, Gwyneth Paltrow, Clive Owen, Hillary Duff, Tim Robbins, John Krasinski, Catherine Zeta-Jones, Alicia Silverstone, Susan Surandon, Eminem, Elisabeth Shue.
September 24th Trivia
1493 – Christopher Columbus leaves  on his 2nd expedition to the New World, setting sail with a fleet of 17 ships.
1688 – France declares war on Germany.
1789 – President George Washington nominates John Jay for 1st Chief Justice.
1883 – National black convention meets in Louisville, Kentucky.
1906 – U.S. President Theodore Roosevelt proclaims Devils Tower in Wyoming as the nation's first National Monument.
1929 – Jimmy Doolittle performs the first flight without a window, proving that full instrument flying from take off to landing is possible.
1938 – Alice Marble wins her 2nd singles US tennis title.
1946 – The top-secret Clifford-Elsey Report on the Soviet Union is delivered to President Truman.
1948 – Phil Hartmann, Canadian actor, comedian, screenwriter and graphic artist. was born in Brantford, Ontario.
1952 – American fast food restaurant chain Kentucky Fried Chicken, opens its first franchise in Salt Lake City, Utah,
1954 – Tonight Show premieres on NBC.
1955 – US President Eisenhower suffers a heart attack on vacation in Denver.
1957 – President Eisenhower sends the 101st Airborne Division to Little Rock, Arkansas, to enforce desegregation.
1957 – Elvis Presley releases his song,  "Jailhouse Rock,"
1964 – "The Munsters" premieres on TV.
1966 – Hurricane Inez,hits landfall and  293 people die in Caribbean, Florida & Mexico.
1968 – "60 Minutes" premieres on CBS-TV,
1969 – 1st Elvis convention, takes place in Cincinnati, with 2400 Elvis fans in attendance.
1977 –  1st broadcast of "Love Boat" on ABC-TV,
1979 – Pete Rose reaches 200 hits in a season for 10th time.
1984 – Paul McCartney releases his song, "No More Lonely Nights,"
1991 – Rock band Nirvana release their 2nd studio album "Nevermind."
1996 – U.S. President Bill Clinton signed the Comprehensive Nuclear-Test-Ban Treaty at the United Nations.
1997 – 31st Country Music Association Award: Garth Brooks, Trisha Yearwood & George Strait win,
2005 – Hurricane Rita makes landfall in the United States, devastating portions of southwestern Louisiana and extreme southeastern Texas.
2014 – The Mars Orbiter Mission makes India the first Asian nation to reach Mars orbit, and the first nation in the world to do so in its first attempt.
2017 –  President Donald Trumps tweets about NFL player Colin Kaepernick on Twitter: "If a player wants the privilege of making millions of dollars in the NFL,or other leagues, he or she should not be allowed to disrespect our Great American Flag (or Country) and should stand for the National Anthem. In protest of Trump's tweet, Stevie Wonder days,  I'm taking both knees in prayer for our planet, our future, our leaders of the world and our globe."
2017 – Trump again referred to Kim Jong Un as "Little Rocket Man" in a tweet.
2020 –  In the Brianna Taylor case, all officer, except one, were abdicated in the shooting.  BLM protests escalated in various cities due to the decision, as many people think the officers were not held accountable for the fatal shooting of Breonna Taylor. Two officers were shot during these protests. [Washington Post]
Thank you to our sources for info and graphics: Checkiday, On This Day. Wiki and Pixabay.